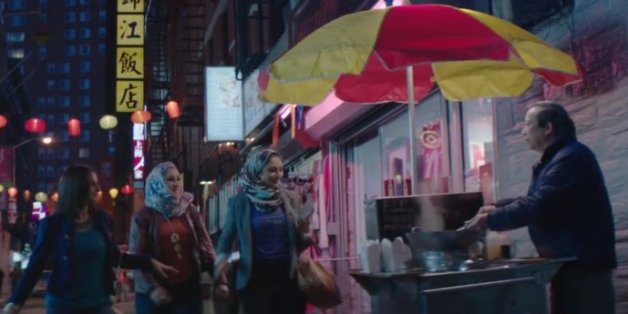 Coca-Cola / YouTube
After Coca-Cola released a Super Bowl ad which beautifully celebrated America's diversity, Twitter lit up with reactions that ranged from grateful to hateful. The spot featured scenes of everyday Americans living life as a multilingual rendition of "America The Beautiful" played in the background, prompting some to "remind" the company that Americans only speak English. Right...
Some tweets even expressed the intention of boycotting Coke in favor of Pepsi.
However, if those people are planning on switching on over to Pepsi because they think it's less friendly to diversity than Coca-Cola, they should probably think again.
Muslim spoken-word artist Ainee Fatima summed it all up with a tweet: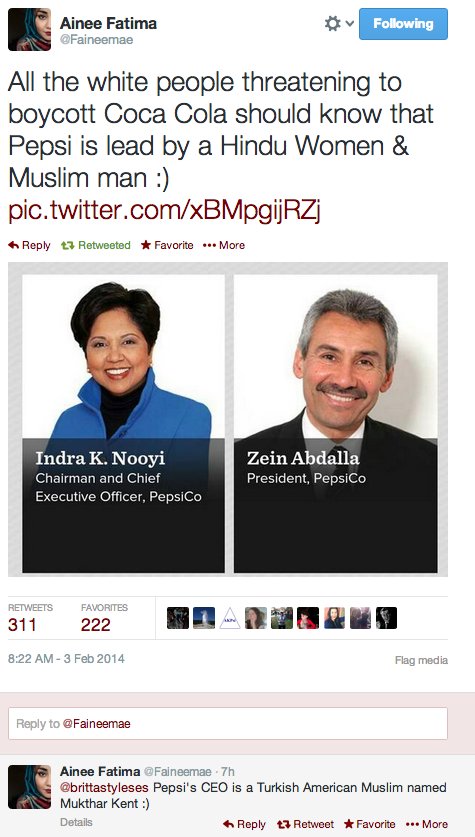 Boom.
Also on HuffPost:
Interfaith Faces of the U.S. Armed Forces
YOU MAY LIKE
CONVERSATIONS
FOLLOW HUFFPOST