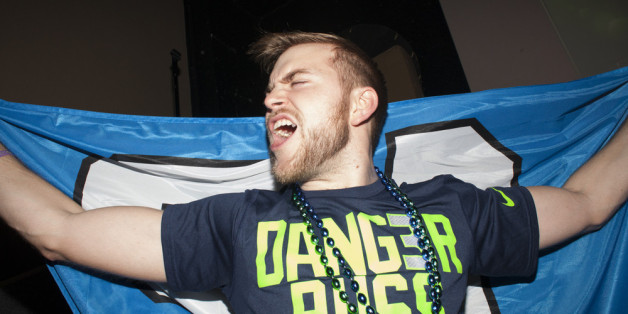 The stories of those celebrating the Seattle Seahawks' triumph in Super Bowl XLVIII were legion. But if there was one common thread binding together those sharing in the revelry it was perhaps that many of these celebrants were long shots. Thanks in part to the odds overcome, the euphoria was as plain and pervasive at MetLife Stadium as it was in the Pioneer Square neighborhood of Seattle, whether it was the players who had been on the field, the coaches on the sideline or the fans of a franchise that had never before hoisted the Vince Lombardi Trophy.
"The best thing about it is they called us misfits, overachievers, said that nobody wanted us," Seahawks defensive end Red Bryant shouted in the victorious locker room after the 43-8 win, via The Seattle Times. "But now we're the best.''
Among those who were suddenly and demonstrably the best was the Seahawks' 62-year-old head coach, Pete Carroll, who had long been considered a NFL castoff whose new-age positivity would only work in college. There was the team's talented and talkative star cornerback, Richard Sherman, who had studied and played his way from Compton to Stanford, where he switched positions before reaching the NFL. Prominent among the revelers was quarterback Russell Wilson, undersized by NFL standards and doubted ahead of the 2012 NFL Draft despite a standout college career. Last but historically loudest, there was the also the team's long-undiscussed fans -- the 12th man. Having only recently emerged from anonymity relative to some of the nation's other fan bases, the 12s were present in New Jersey in such strength that their noise in the early stages of the Super Bowl prevented Peyton Manning's teammates from hearing his snap count on the Denver Broncos' first play of the game, resulting in safety.
"I was born here, I was raised here! This is my ultimate dream!" an apparently ebullient John Caro, 59, told The Associated Press in North Seattle on Sunday night, during a break in sharing high-fives with passersby. "We have waited so freakin' long for this!"
The journeys of all sharing in the jubilation after the clock struck zero in East Rutherford, creating a cascade of overlapping, competing emotions, could take volumes to chronicle. Given the well known conversion rate of pictures to words, these 12 images of the euphoric celebration of the Seahawks and their fans seems far likelier to convey the breadth and depth of the passion -- and perhaps even pathos -- far better than several times as many paragraphs.
Seahawks Coach Pete Carroll Got Soaked In Gatorade But He Didn't Seem Too Upset With Russell Wilson Seahawks Owner Paul Allen Lifted The Vince Lombardi Trophy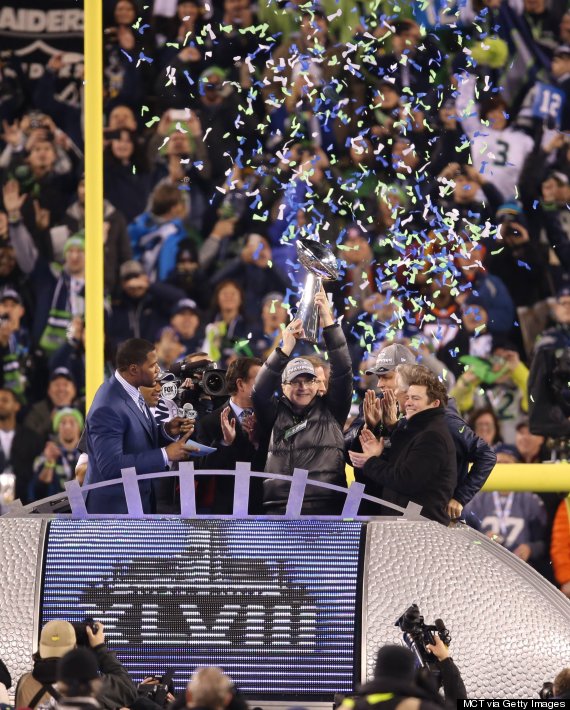 Seahawks Cheerleaders Were Making Confetti Angels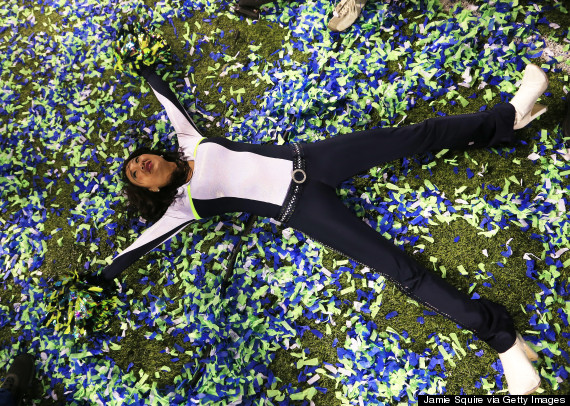 The Commemorative Newspapers Were Printed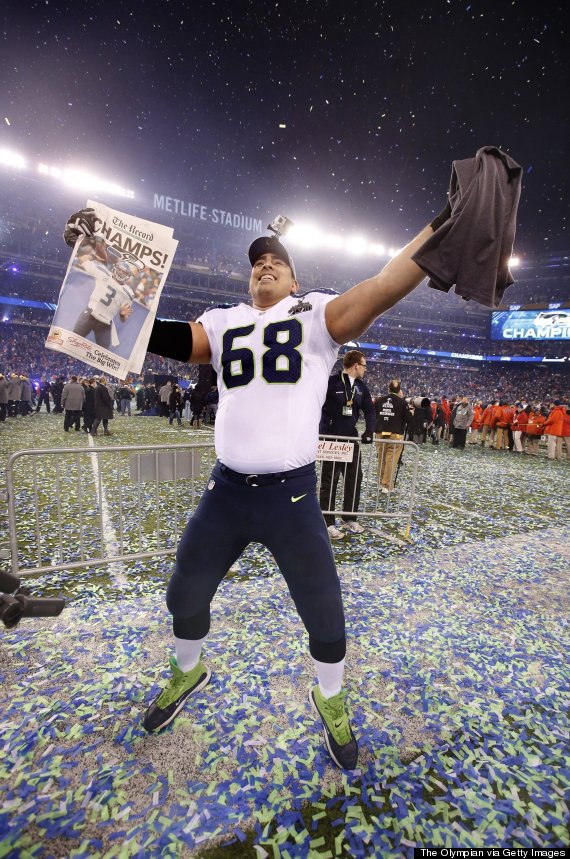 Marshawn Lynch Showed Off His Mom On The Field Then He Showed Off His Dances Moves In The Locker Room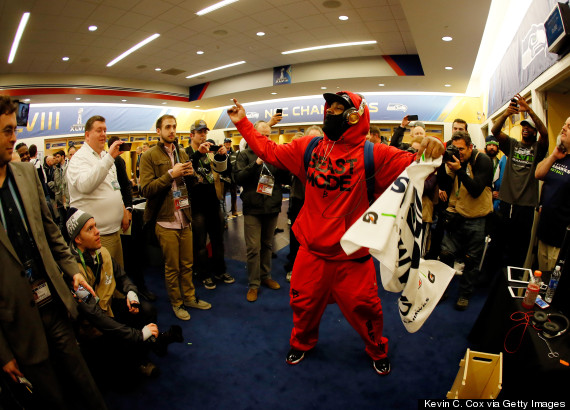 These Primates Were Celebrating In Nearby Times Square Meanwhile, People Were Kissing In The Street In Seattle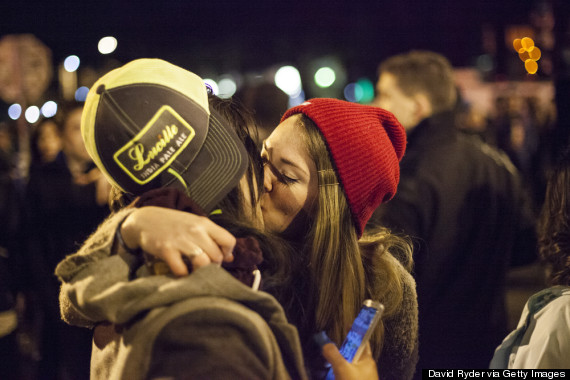 On A Related Note, There Were Fireworks In The Air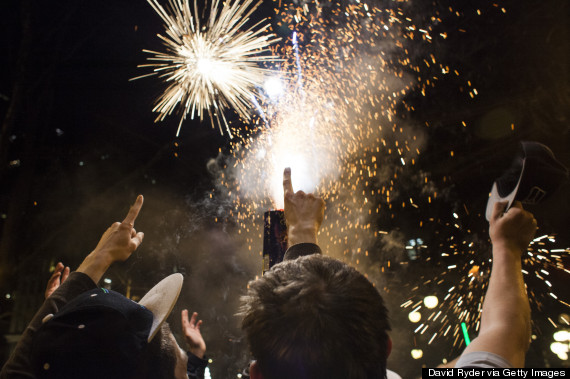 Down Below, It Looked Like Someone Had Been Drinking Skittlebrau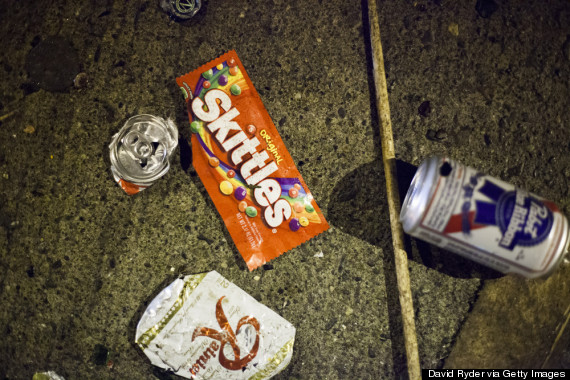 In New Jersey, It Looked Like Malcolm Smith
ALSO ON HUFFPOST:
PHOTOS: Super Bowl XLVIII
SUBSCRIBE TO & FOLLOW THE MORNING EMAIL
Start your workday the right way with the news that matters most. Learn more