San Francisco must be a pretty awesome place to be a bird.
"Above San Francisco," a photo and video project shot by photographers Toby Harriman, Michael Shainblum and Marc Donahue from a helicopter swooping over the city at dusk will give you serious chills -- thanks in part to their feet dangling outside the aircraft the entire flight.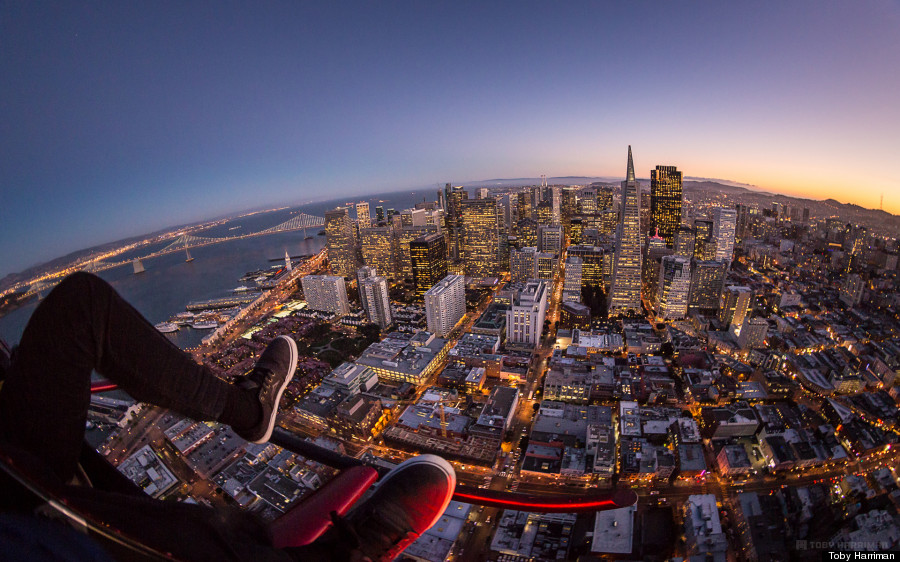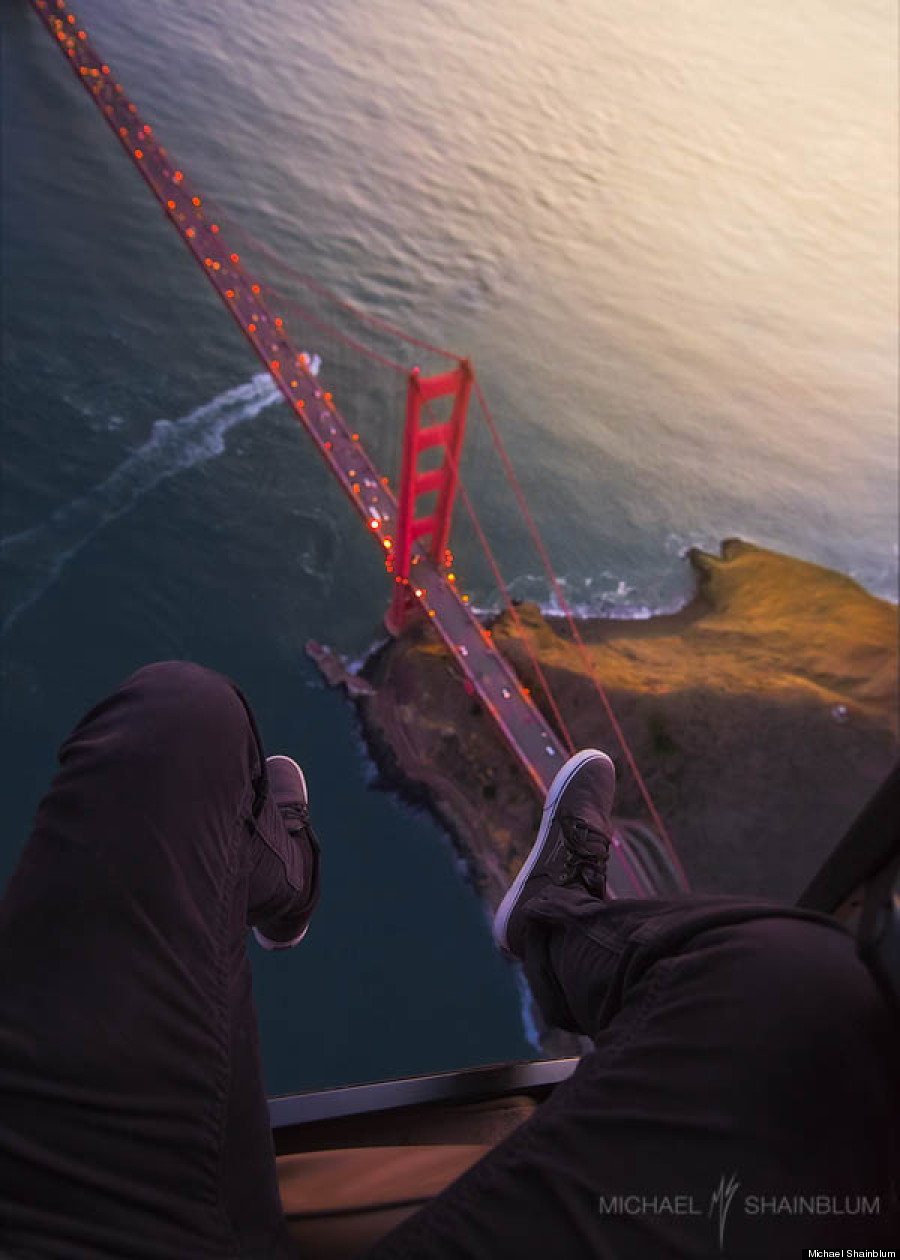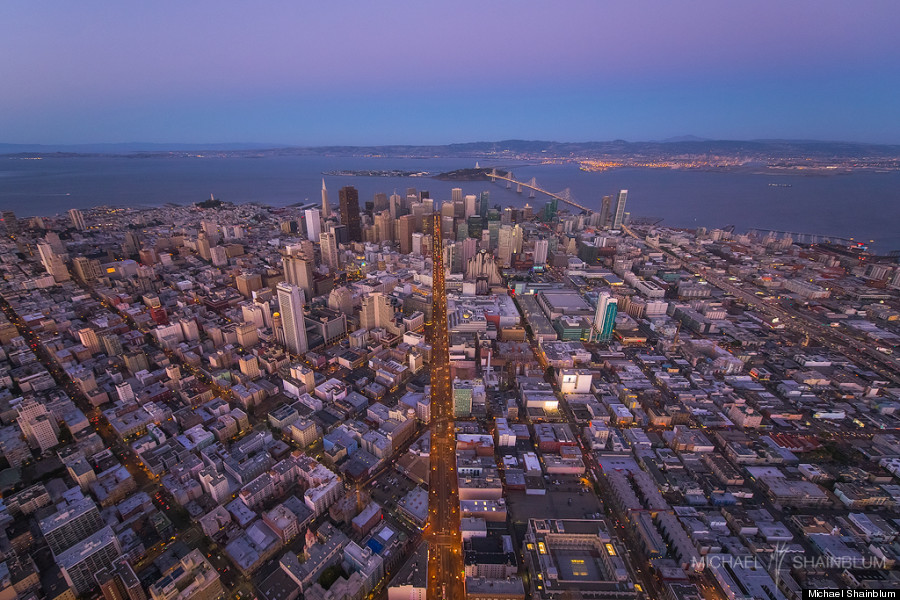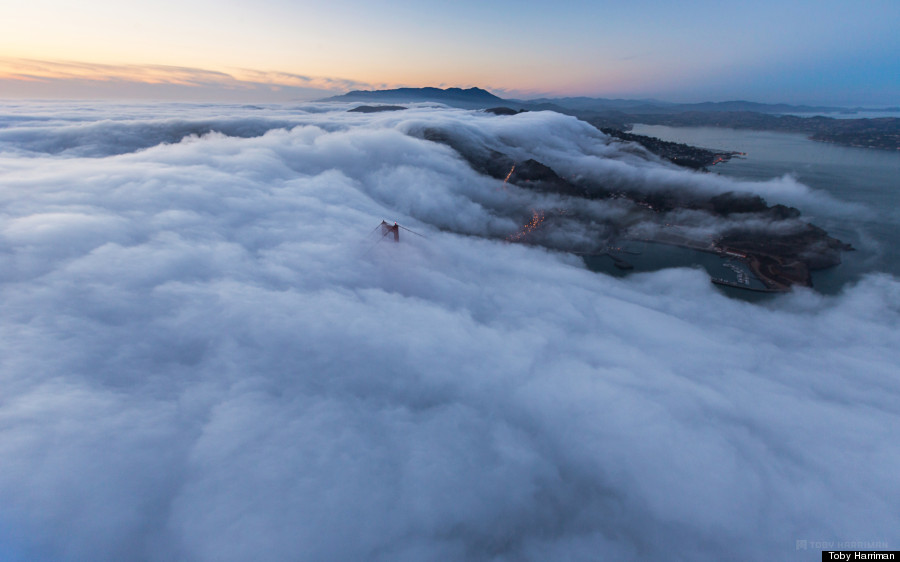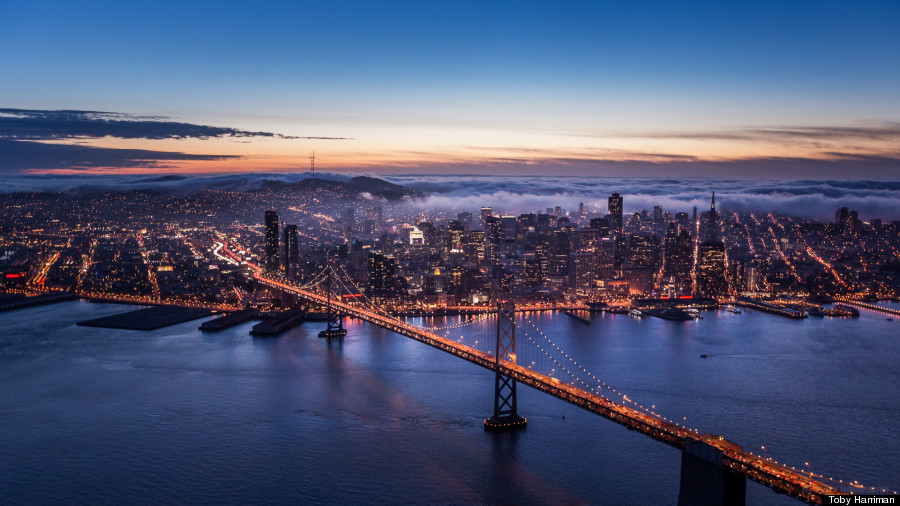 And if the high-speed spin around the Golden Gate Bridge doesn't give you San Francisco-lust, we don't know what will. Check out the video below:
Above San Francisco from Marc Donahue on Vimeo.
ALSO ON HUFFPOST:
PHOTO GALLERIES
Polaroid SF