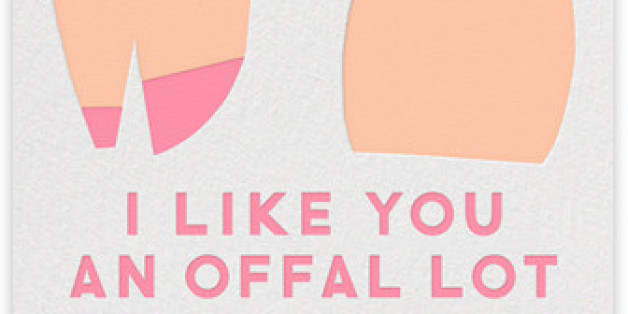 Now, you could stop at your local pharmacy and pick up a Hallmark card. But let's be honest, that only says "I like you enough to have put about 5 percent effort into getting you this card." That's fine, if you don't really care about Valentine's day or your Valentine at all.
OR, you could find a card that lets your Valentine know you think they're great, in the most special of ways: with food. Because saying "I love you" is one thing, but saying "I love you more than grilled cheese," now, that's just downright romantic.

SUBSCRIBE AND FOLLOW
Get top stories and blog posts emailed to me each day. Newsletters may offer personalized content or advertisements.
Learn more