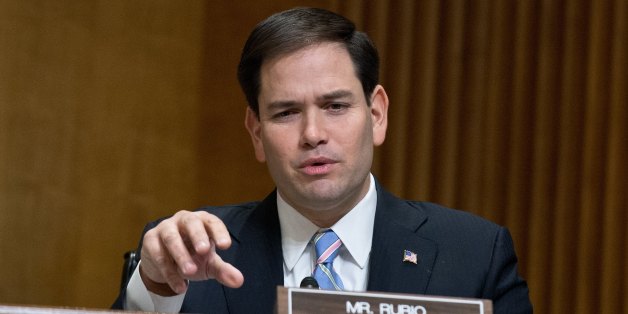 Less than two months into 2014, one veteran GOP operative is already expressing concern that the party is strugglging to find leading 2016 candidates.
In a Wednesday interview with U.S. News & World Report, Republican strategist Tom Rath that the party is lacking a "perfect candidate," and is instead riddled with people "with questions to ask."
"The party is still in a place of self-examination," Rath added. "There's no natural leader."
HuffPost Pollster's compilation of 39 publicly available polls on the 2016 National GOP Primary shows an erratic picture among a crowded field of hypothetical candidates. As of Tuesday, Mike Huckabee was at the top of the pack, with 16 percent.
As HuffPost's Jason Linkins quipped last Wednesday, the GOP seems to be about as solidified as "Non-Existent Candidate Leads Non-Existent Competitors In Non-Existent Race, According To Poll."
Yes, in the Magic Kingdom of Hypothetica, Mike Huckabee, on the strength of comments that embarrassed Reince Priebus, is narrowly beating Jeb Bush, Chris Christie, Rand Paul, Ted Cruz, Paul Ryan, Marco Rubio, Luke Skywalker, Grumpy Cat, and a plucky little toaster that can talk and grant wishes, but would trade all of his powers for the chance to find true love.
Also on HuffPost:
Conservatives Pointing Fingers
SUBSCRIBE AND FOLLOW
Get top stories and blog posts emailed to me each day. Newsletters may offer personalized content or advertisements.
Learn more