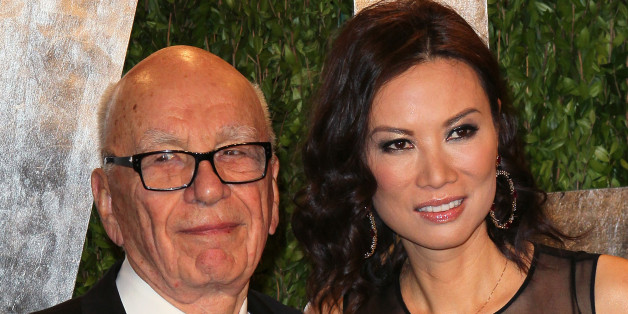 Ever since Rupert Murdoch divorced his wife Wendi Deng, rumors have swirled that her relationship with former British prime minister Tony Blair was partially to blame for the split. On Wednesday, Vanity Fair published a jaw-dropping article detailing just how close that relationship allegedly was.
The details are awkward, to say the least. The piece quotes from a note Deng allegedly wrote to herself about how Blair had "such [a] good body," and saying that she was "so so missing" him. There are also details of what a source described to reporter Mark Seal as the many personal encounters between Deng and Blair:
"She would make up an excuse to be somewhere. She would say she's going up to the ranch in Carmel with a girlfriend. And the girlfriend would leave, and Mr. Blair would turn up, and they would have a day or night. . . . There was staff around, and when you're dealing with Tony Blair, there's secret service, and arrangements need to be made."
Blair's camp has firmly denied all the rumors about the affair, and it would not be the first time a wife was cast as the villain in the midst of a nasty divorce. But the Vanity Fair piece will only intensify the already-swirling gossip surrounding the Murdoch marriage.
Read the full Vanity Fair excerpt here.