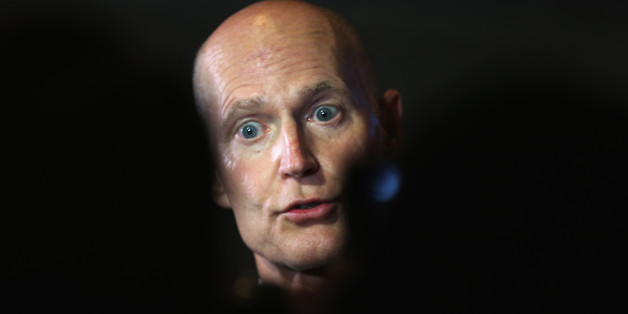 A kerfluffle last January over the use of inaccurate estimates apparently hasn't stopped Florida Governor Rick Scott (R) from doing it again.
A state-wide sales tax holiday proposal has been stalled after it was discovered Scott decided not to use recent estimates he'd been given in favor of old, inflated savings calculations.
At their Nov. 20 meeting, the economists estimated a 12-day hurricane preparedness sales tax holiday would save shoppers between $1.2 million and $12.9 million. A midrange estimate put the savings at $3.8 million. Even using the highest estimate and accounting for the three extra days in Scott's plan, there's a discrepancy between Scott's numbers and the up-to-date estimate. ...It's unclear why Scott used an old estimate to push for the 15-day sales tax holiday.
UPDATE: 3:00 p.m.: The Florida Current has updated their article from early this morning with comment from Scott's press secretary, Jackie Schutz, who also contacted The Huffington Post.
SUBSCRIBE TO & FOLLOW THE MORNING EMAIL
The Morning Email helps you start your workday with everything you need to know: breaking news, entertainment and a dash of fun. Learn more