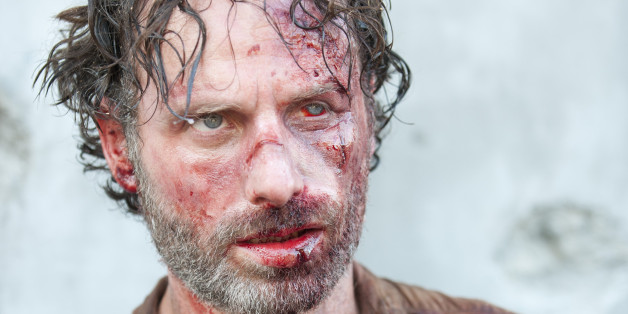 Things are not looking so hot for Glenn (Steven Yeun) right here. While he appears to have escaped the herd of zombies assembled below, what goes up must come down at some point, and in his weakened state Glenn isn't in a great position to fight off a gaggle of flesh-eaters. But do you know what would come in super handy in such a fight?
SUBSCRIBE AND FOLLOW
Get top stories and blog posts emailed to me each day. Newsletters may offer personalized content or advertisements.
Learn more