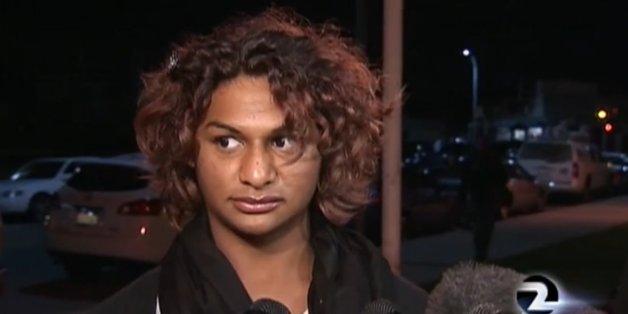 A bullied transgender teen who was facing misdemeanor battery charges in Contra Costa County Superior Court has entered into an agreement that could allow for criminal charges filed against her to be dropped in the wake of a Change.org petition that prompted a massive outpouring of support.
Jewlyes Gutierrez, a 16-year-old transgender teen, was involved in a schoolyard fight that reportedly stemmed from long-term bullying. When assault and battery charges were brought against Gutierrez, many in the lesbian, gay, bisexual and transgender (LGBT) community expressed outrage, claiming that the transgender teen was merely defending herself.
The response promoted Gutierrez's sister, Valerie Poquiz, to start a Change.org petition that called for the charges to be dropped.
Now, according to a statement sent to the Huffington Post from Change.org, "Contra Costa County Superior Court Judge Thomas M. Maddock has accepted an agreement with public defender Kaylie Simon, allowing Gutierrez to enter a restorative justice program which upon completion could allow for the battery charge to be dropped."
"I am relieved to know that Jewlyes will now have the chance to find peace and safety outside of the criminal justice system," Masen Davis, Executive Director of Transgender Law Center, said in a statement sent to The Huffington Post. "Youth belong in schools not jails. All students, including transgender students, should be able to go to school feeling safe and supported. At Transgender Law Center we have heard time and time again from transgender youth, especially youth of color, who are being excluded from being able to participate fully in school due to concerns about safety."
Following completion of the restorative justice program the battery charges could reportedly be dropped.
ALSO ON HUFFPOST:
PHOTO GALLERIES
15 Things To Know About Being Transgender By Nicholas M. Teich