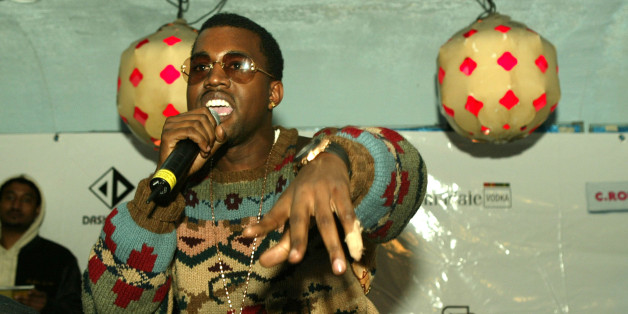 As the 10-year anniversary of Kanye West's debut album, "College Dropout," quickly approaches (Feb. 10), let's take an even further look back at Ye's originally unreleased 2001 demo tape, "The Prerequisite." In it, listeners will find original cuts from "College Dropout," "Late Registration" and his mixtapes, such as "Jesus Walks" and "All Falls Down" (under the title "Dream Come True").
You can listen to the full tape below and download it for free here.
"The Prerequisite" tracklist:
1. Home (Windy)
2. Jesus Walks
3. Have It Your Way
4. Out Of Your Mind
5. Wow!
6. Need To Know
7. Gotta Pose
8. Never Letting Go (The Stalker Song)
9. Hey Mama
10. Know The Game
11. Family Business
12. Dream Come True
13. Freestyle
14. Last Freestyle
15. Heartbeat
SUBSCRIBE AND FOLLOW
Get top stories and blog posts emailed to me each day. Newsletters may offer personalized content or advertisements.
Learn more