Who says Kim Kardashian doesn't have any talent?
Yes, Feb. 6 marked Leno's last show and Billy Crystal, Kardashian, Jack Black, Oprah, Sheryl Crow, Jim Parsons and others bid him adieu in style with their own rendition of "So Long, Farewell" from "The Sound of Music."
"So long, farewell, last night I told my folks. And now I won't be the butt of Leno's jokes," Kardashian (who made it clear she hasn't practiced at all since she released her one and only single "Turn It Up" in 2011) sang to Leno, while Oprah closed the song, belting out, "So long, farewell, you really raised the bar. If you were me, you'd buy them all a car!"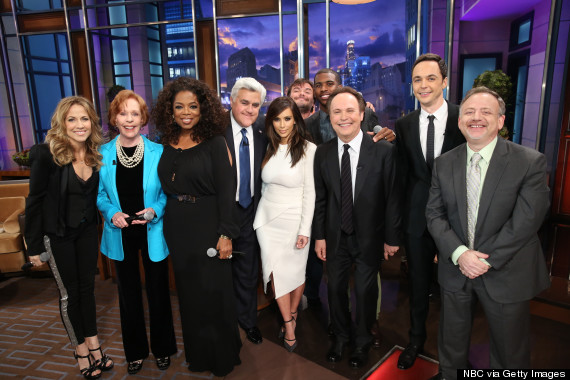 SUBSCRIBE AND FOLLOW
Get top stories and blog posts emailed to me each day. Newsletters may offer personalized content or advertisements.
Learn more