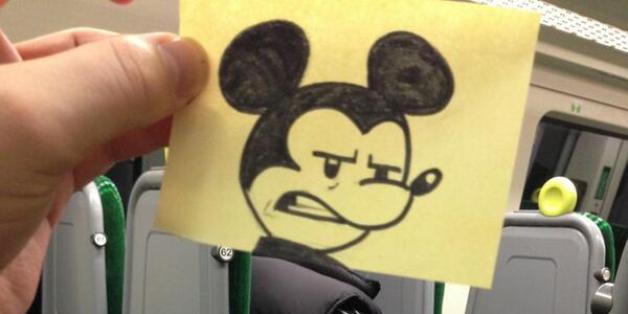 If you hear something buzzing in your twitter and tumblr feeds it's probably just the crush of people posting October Jones' amazing, perfect, hilarious, wonderful, better-than-both-cake-AND-pie train drawings.
The sketches, which he posted periodically over the last couple of years have been featured on BuzzFeed, Tastefully Offensive and Reddit today, and they're starting to blow up pretty much all of our social media accounts.
And for good reason. Jones has, quite simply, reinvented commuting. Take a look at some of the images below.
On train. Found seat. I just told this guy off for using his phone in the Quiet Zone. I don't care who he's phoning http://t.co/ocbQU6Zu
On train. Guy sitting opposite me looks familiar. Think I've seen him on the tube http://t.co/bKI2Jb7o
SUBSCRIBE AND FOLLOW
Get top stories and blog posts emailed to me each day. Newsletters may offer personalized content or advertisements.
Learn more