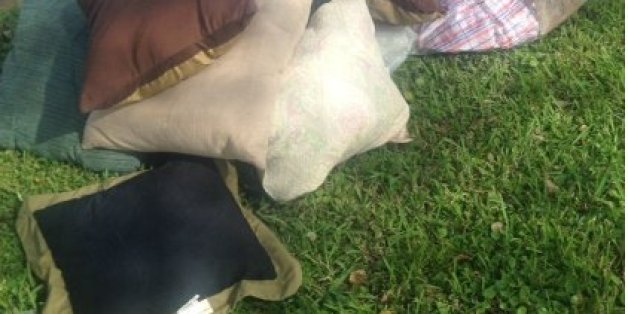 Hey, it's better than sleeping six feet under.
A pile of pillows prompted a school lockdown in Miramar, Fla. Tuesday morning after reports that a woman left "suspicious items" by Somerset Preparatory Charter Middle School, according to the Sun-Sentinel.
"It was pillows," Miramar police spokeswoman Tania Rues said simply.
That determination took more than two hours to be made. Students waited at the rear of the school, and nearby streets were shut down while a bomb squad assessed the potential threat.
A shopping bag full of eight pillows was the only item found. Perhaps this Florida community can use those pillows to sleep easy at night, knowing their fellow citizens are safe.
Bomb squads serve a vital role in protecting people, and every suspicious item must be treated as a potential threat.
But that doesn't mean every suspicious item is a bomb. In June of 2009, a bomb squad was called in over a suspicious package left at a post office in Kansas. A disruptor gun was used to blast the package to bits. Police then found out the package contained nothing but a Bible.
In November last year, a bomb squad was called in to an Oklahoma City police station after a suspicious foil-wrapped package was found. It turned out to be a burrito.

SUBSCRIBE TO & FOLLOW WEIRD NEWS
The truth is stranger than fiction. Step into the world of weird news. Learn more