Smiling spiders, seductive cyclops, floating cubes with a piercing gaze -- these hybrid creatures could only come from the vivid imagination of one man: Odilon Redon. The artist bridged the states of dreaming and waking through his haunting drawings and exuberant color explosions, using charcoal, paint and pastel to reveal his other worldly visions.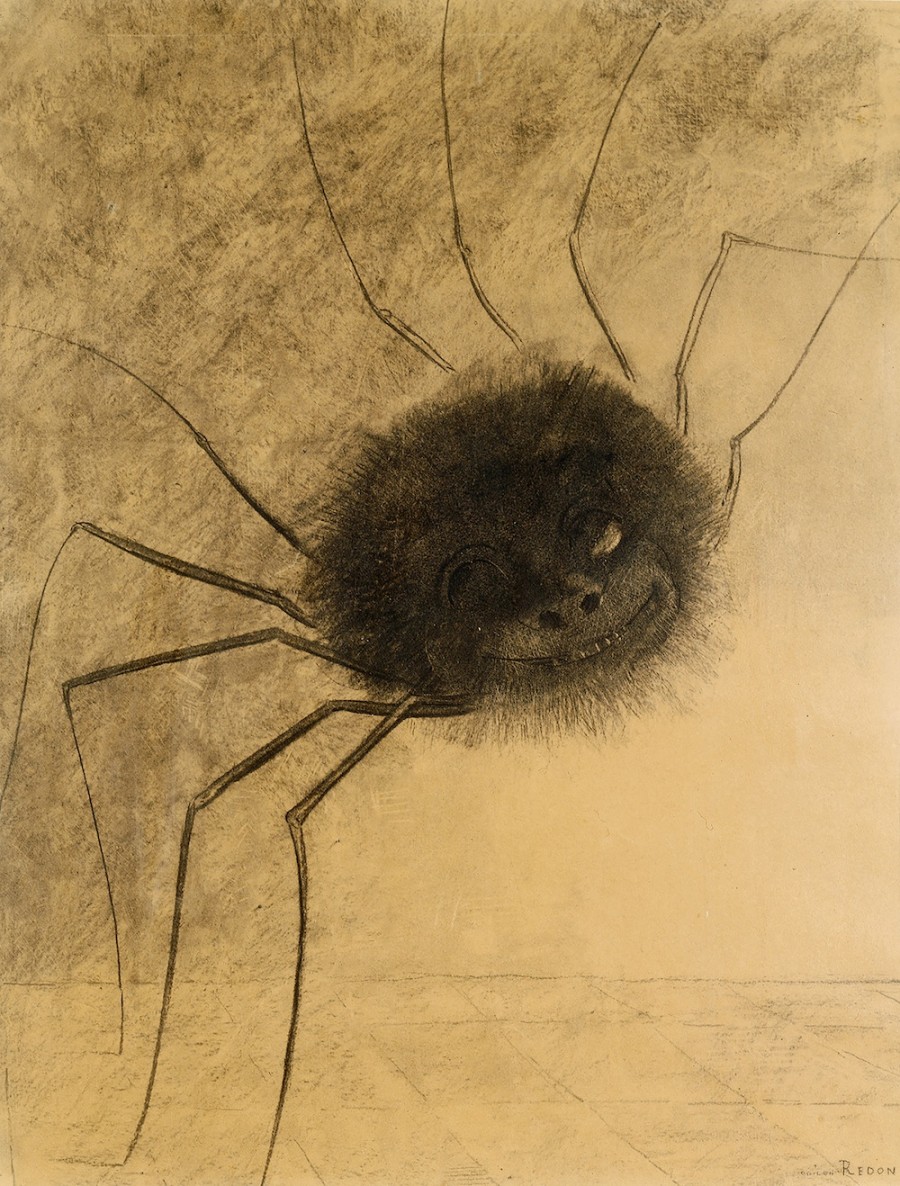 L'Araignée souriante, 1881
Redon, who was born in 1840 in Bordeaux, was deemed only a "marginal artist" in his day. Today we know better, and the creative force is now held partially responsible for spurring the genesis of modern art by turning artists' attention from the fruits of nature to the twisted fabrications of the mind.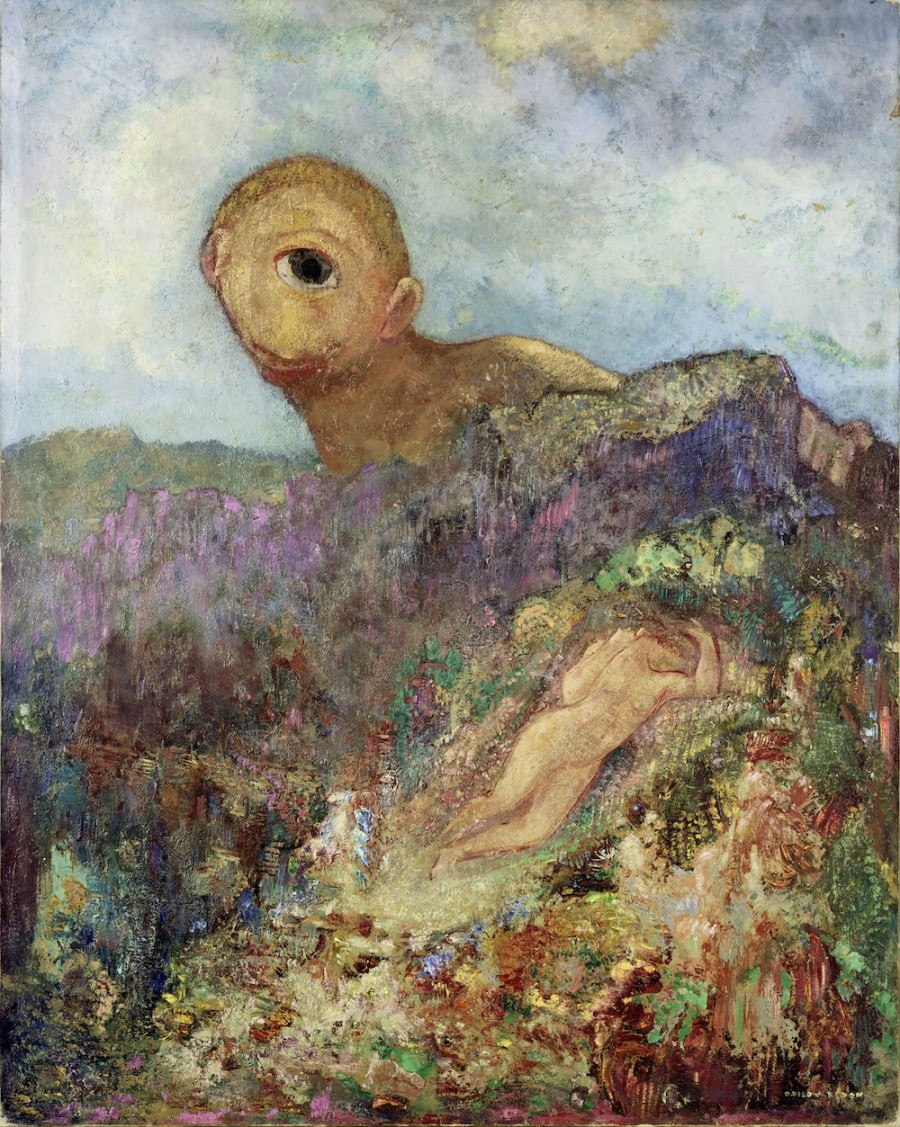 Redon was an early proponent of Symbolism, believing that external reality was only the surface of a deeper interiority filled with both color and shadow. As the artist himself said, "I have placed there a little door opening on to the mysterious. I have made stories." A general ambivalence runs throughout Redon's work, suggesting that light and darkness, nature and dream, fantasy and horror, are all relatively interchangeable. Without moral grounding or determined meaning, Redon's mythical hallucinations hover in the liminal space between waking and sleeping, good and evil.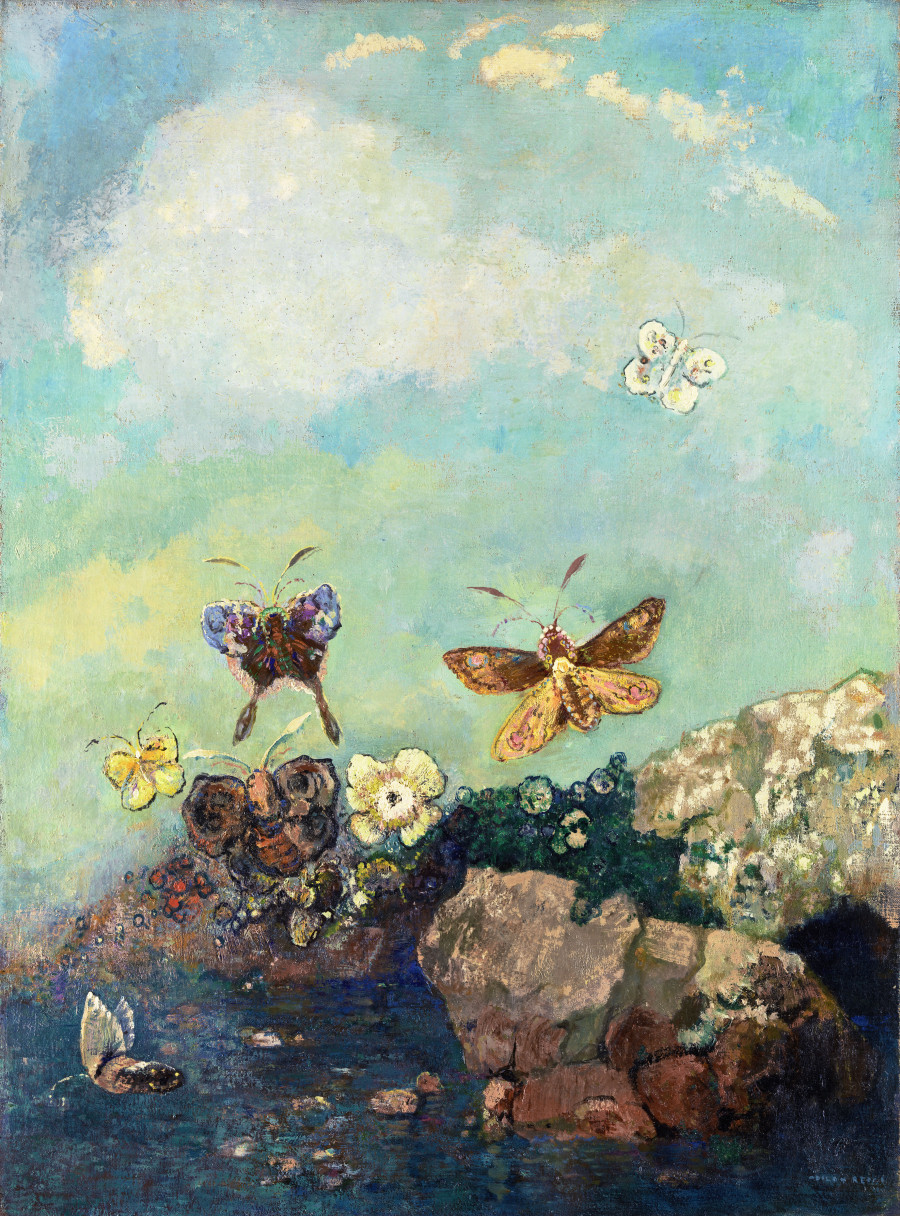 A current exhibition at the Fondation Beyeler features Redon and all his glittering contradictions. Monsters mingle with angels while dark, inhuman visions bleed into a sublime feat of botany. From his early, macabre charcoal works to his later obsession with the awe-inspiring possibilities of a flower in bloom, Redon's oeuvre was, in effect, one giant hybrid. See how the devoted dreamer changed the course of 19th century art below.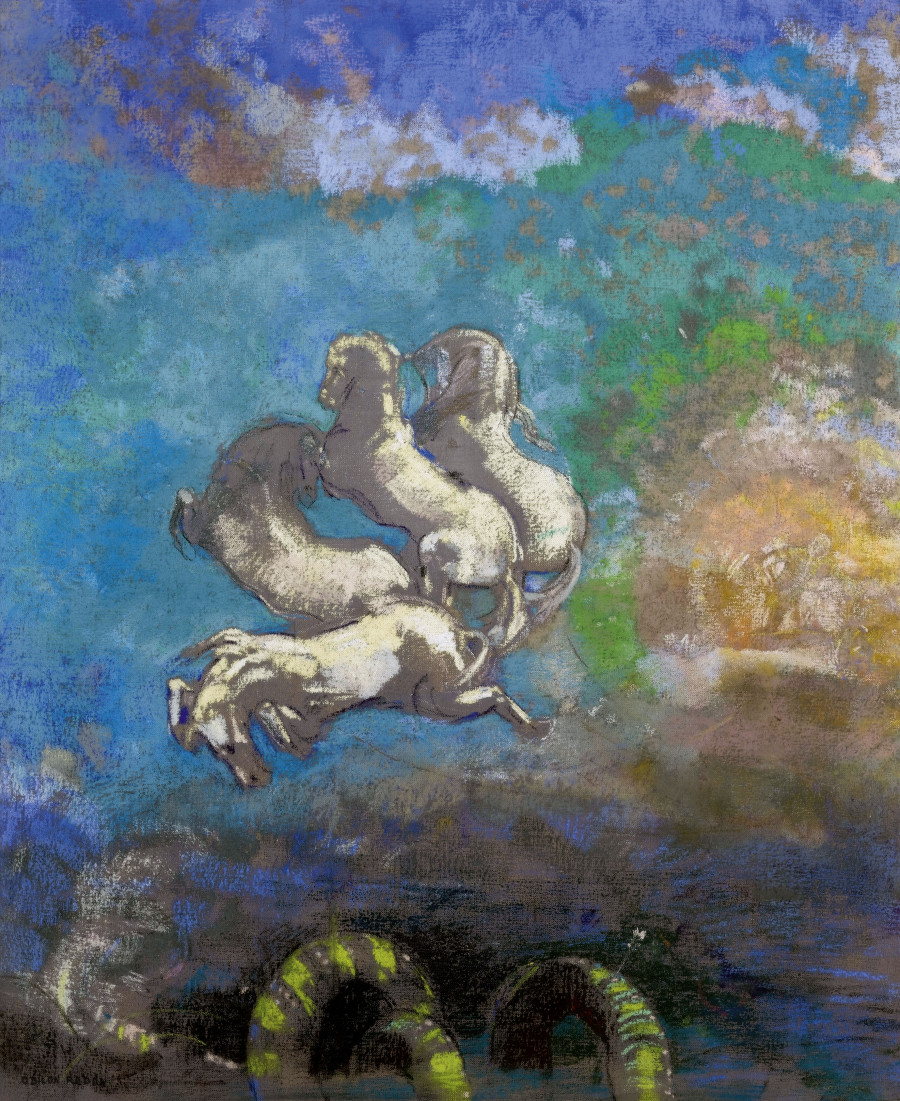 Le Char d'Apollon, ca. 1910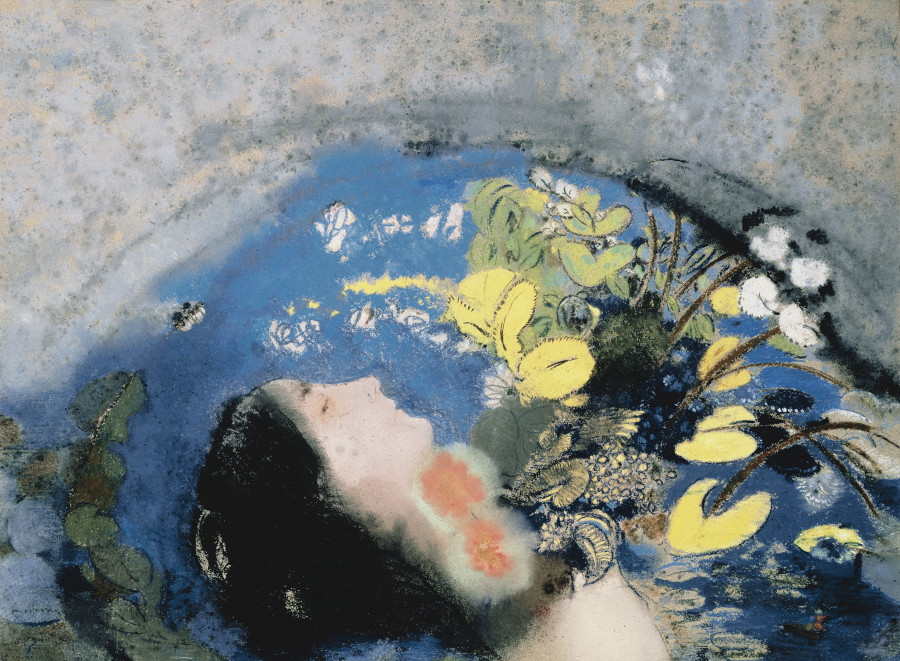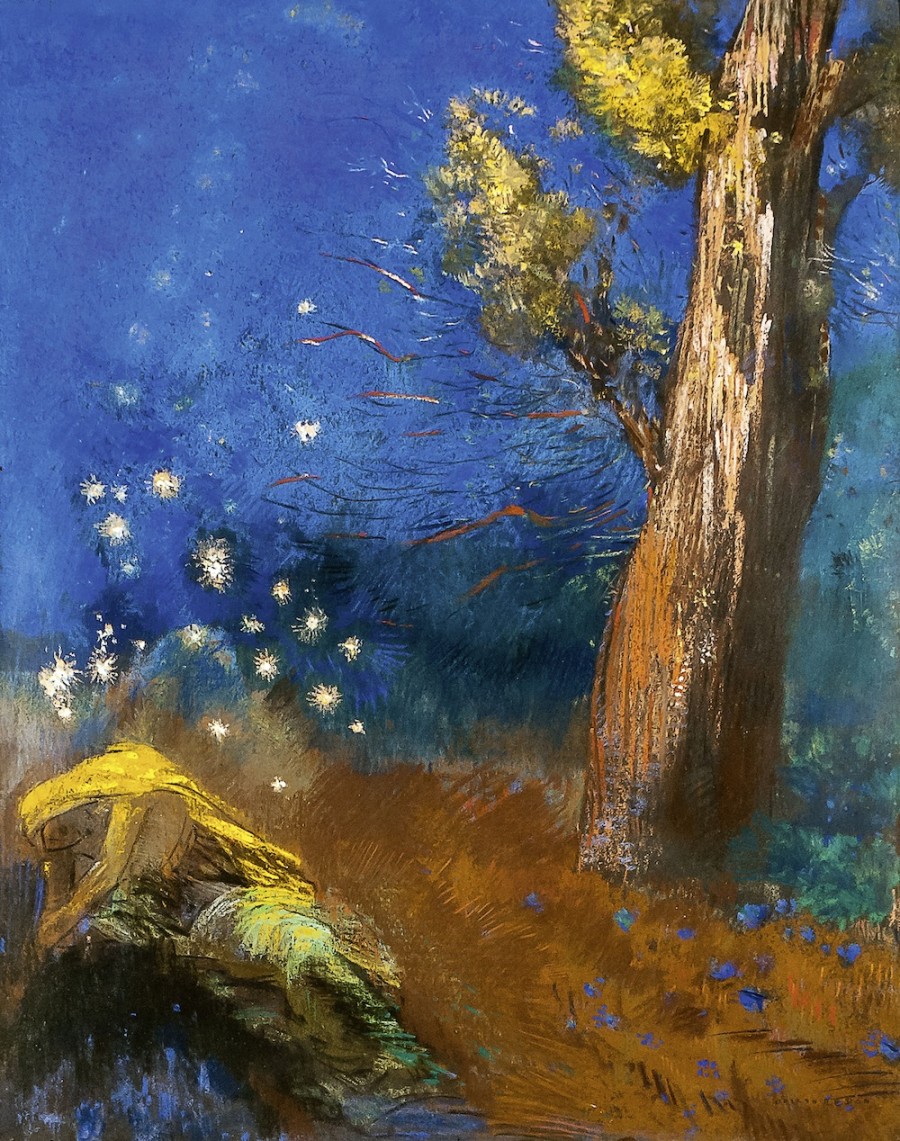 La Mort de Bouddha, ca. 1899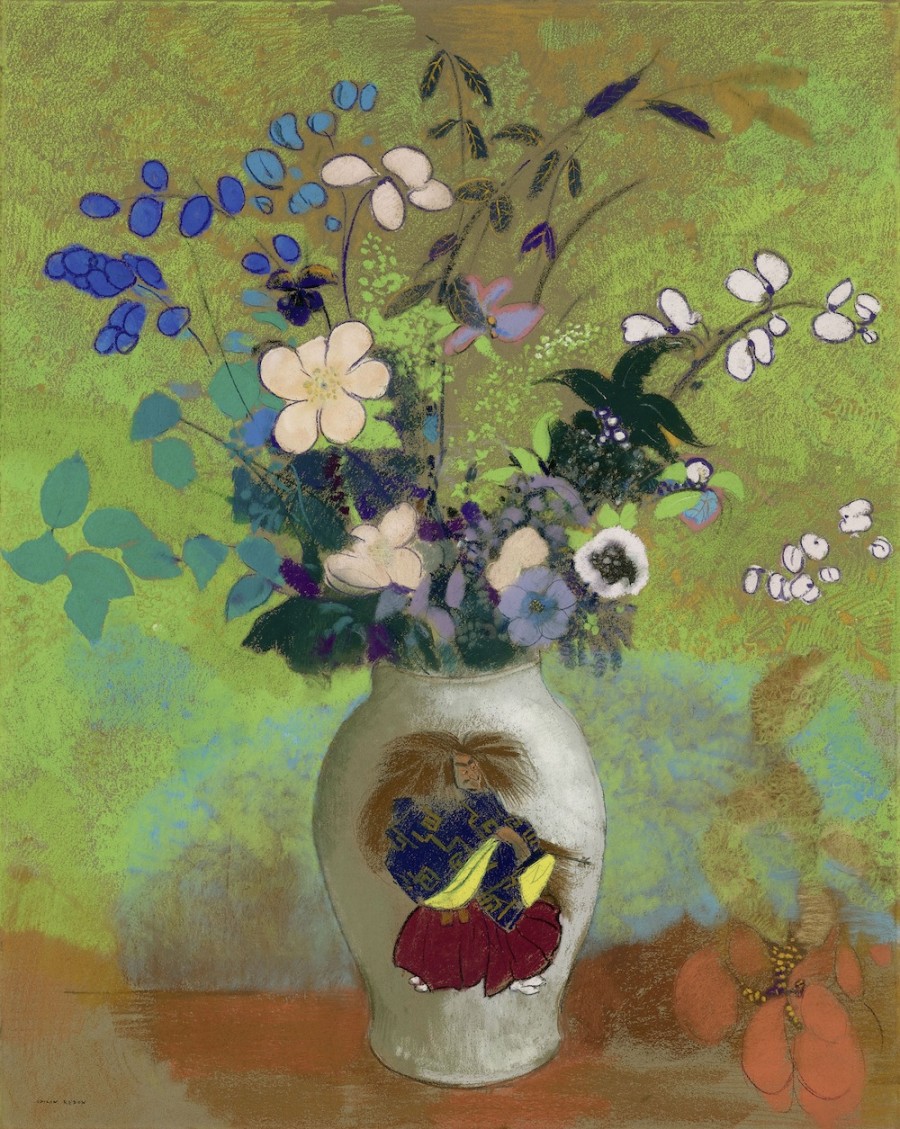 Vase au guerrier japonais, ca. 1905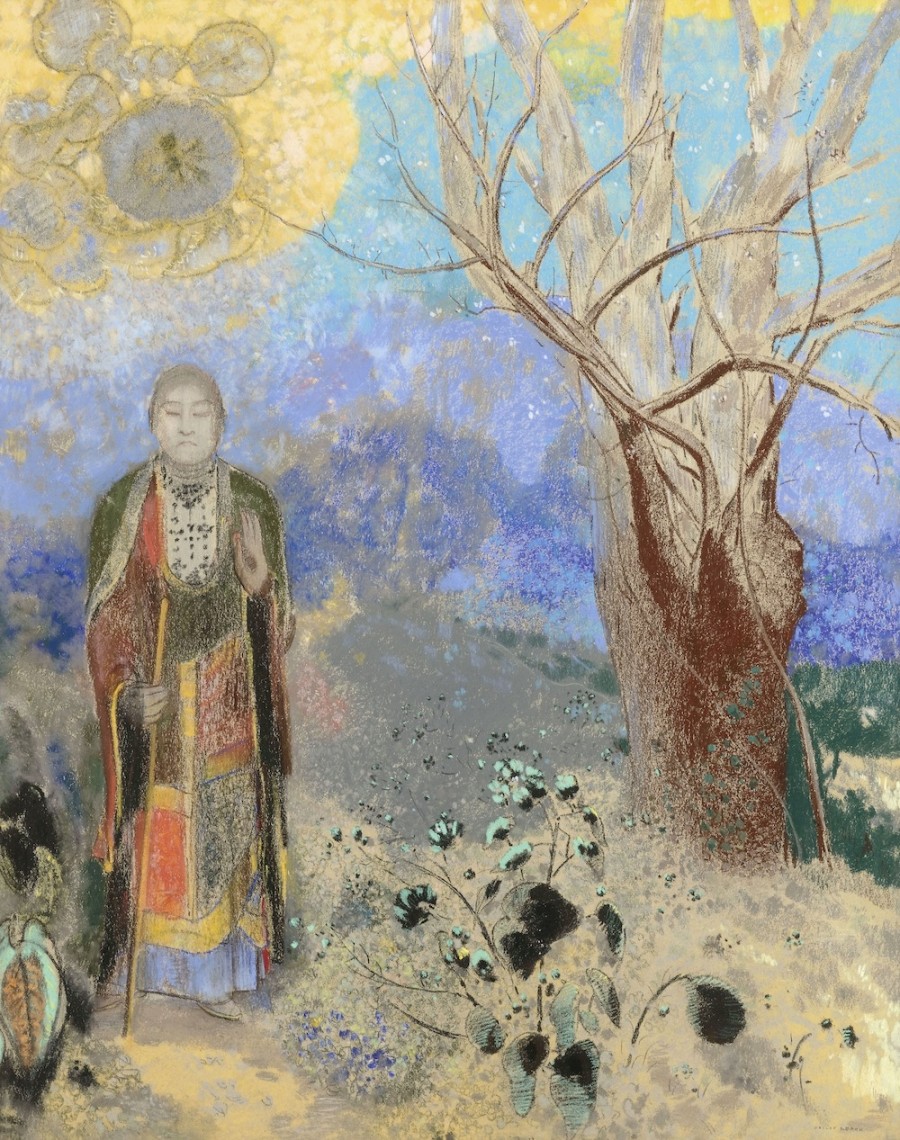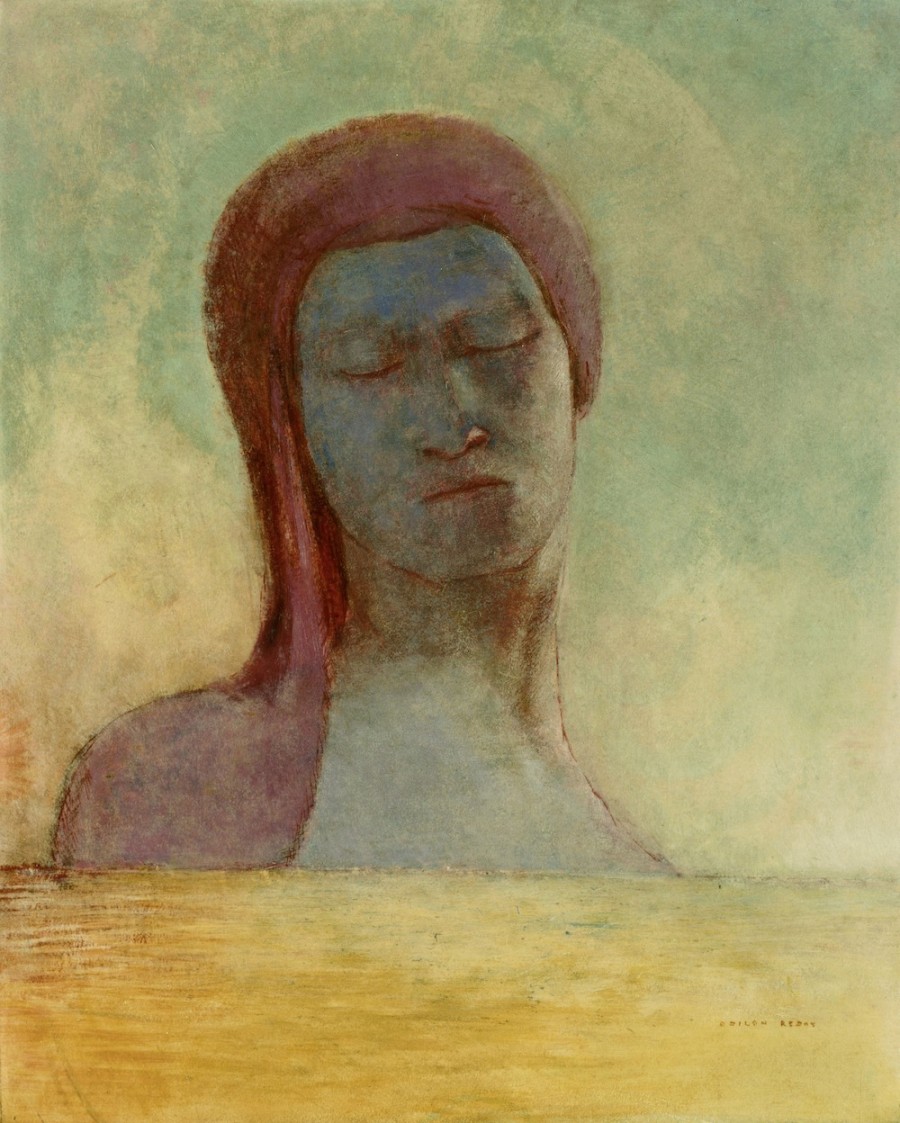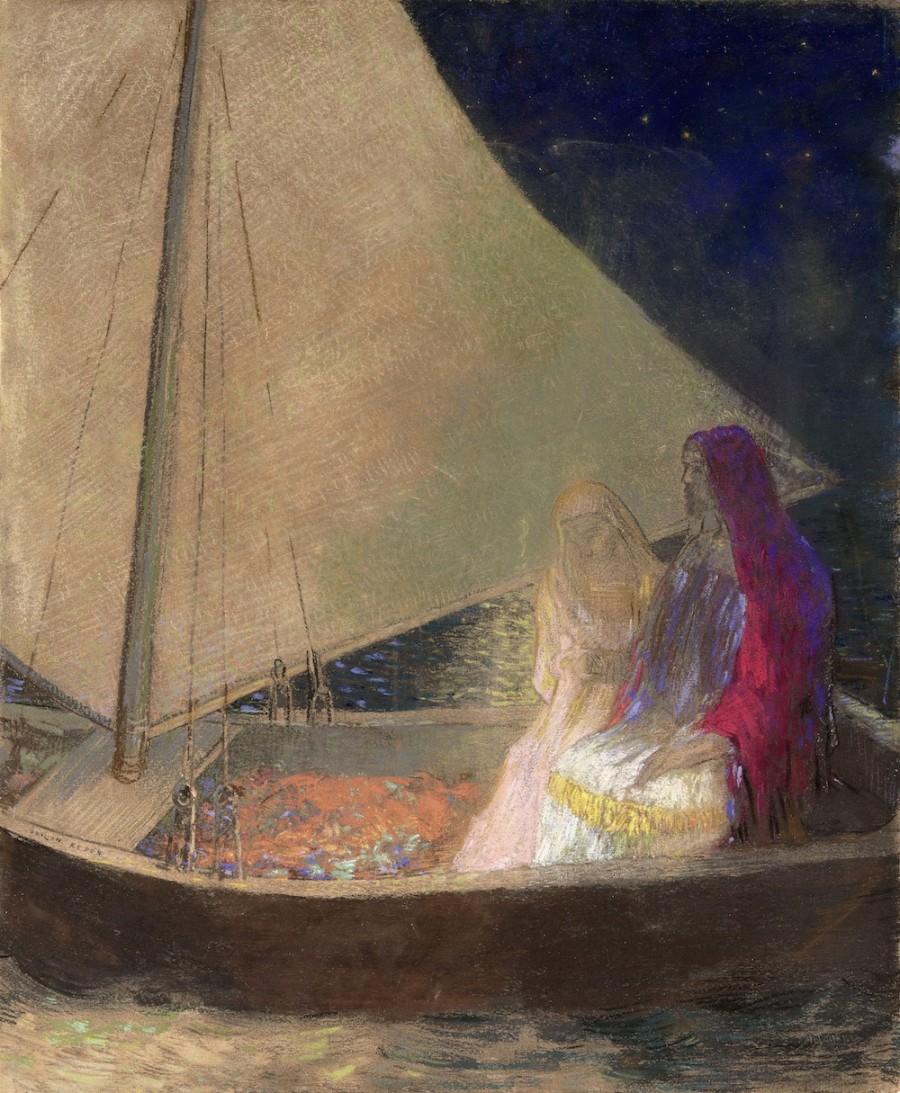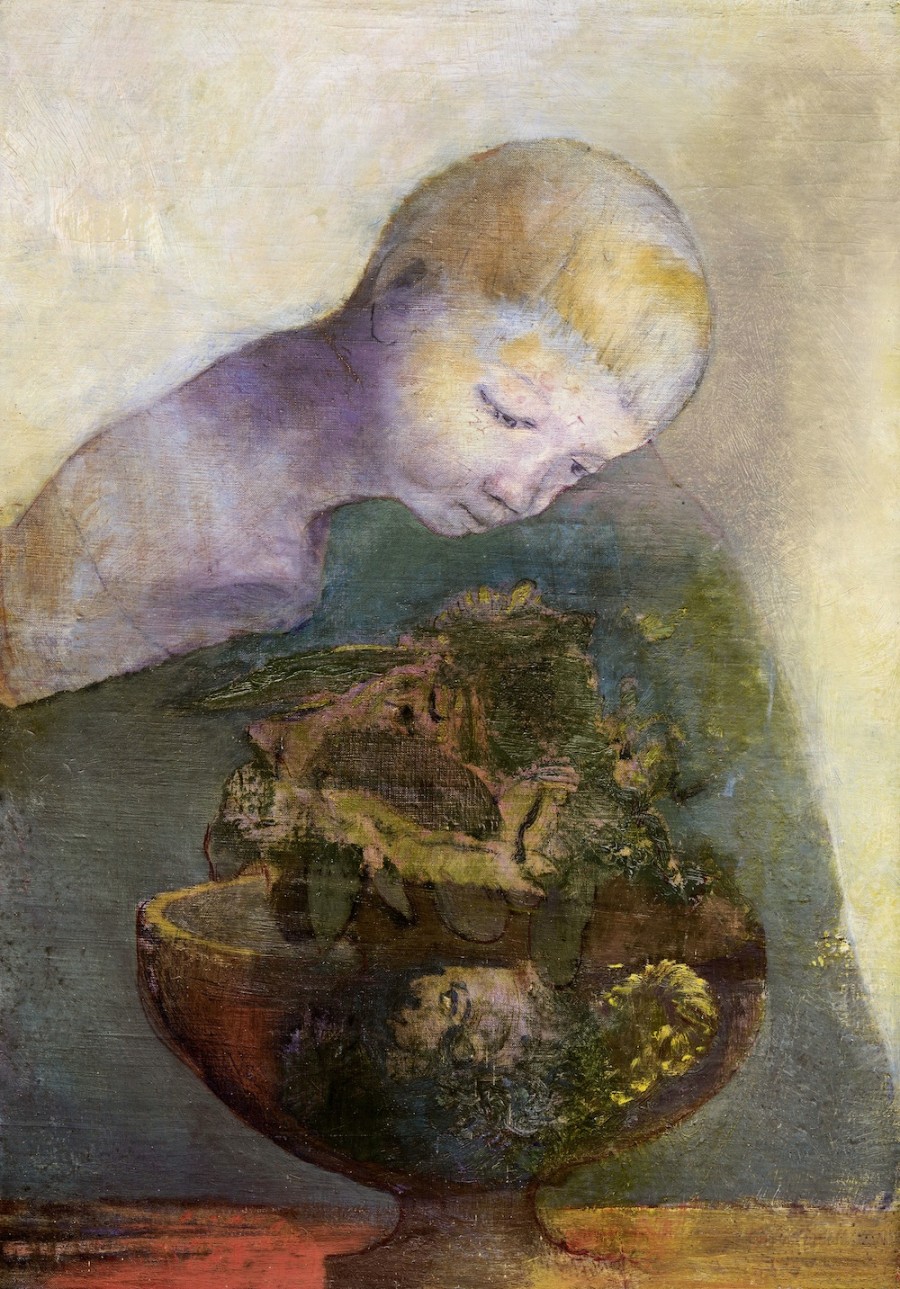 La Coupe du devenir, 1894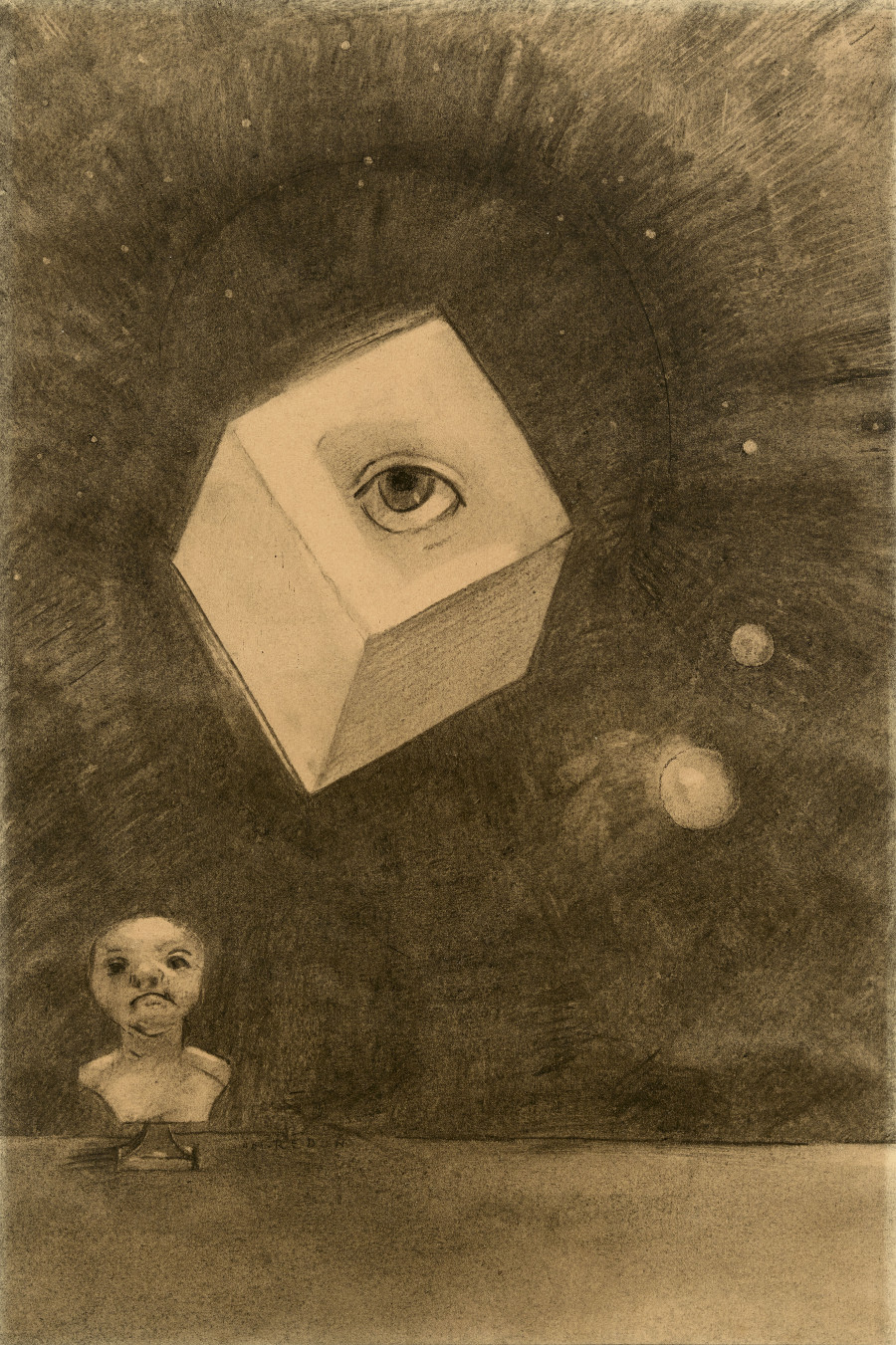 FOLLOW HUFFPOST