The 2014 Sochi Olympics have long been considered Vladimir Putin's Games but he seemed to willingly cede the spotlight briefly to 15-year-old figure skating prodigy Julia Lipnitskaia.
The Russian president made an appearance at the Iceberg Skating Palace during the figure skating team event on Sunday. According to NBC announcer Terry Gannon, Putin arrived just before Lipnitskaia began her free program.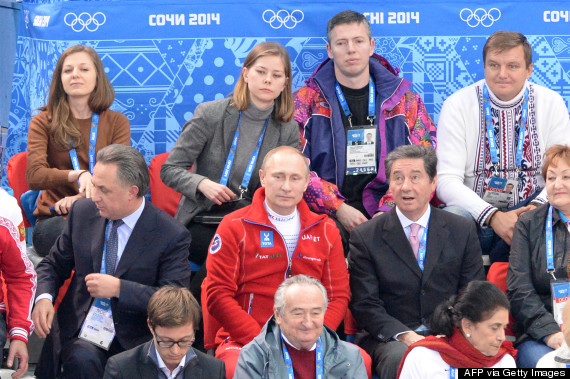 ANDREJ ISAKOVIC/AFP/Getty Images
WIth the home crowd behind her, Lipnitskaia delivered her second dazzling performance of Olympics.
"And, yes, Vladimir Putin was on his feet at the end of that program," Gannon said moments before Lipnitskaia's score was revealed.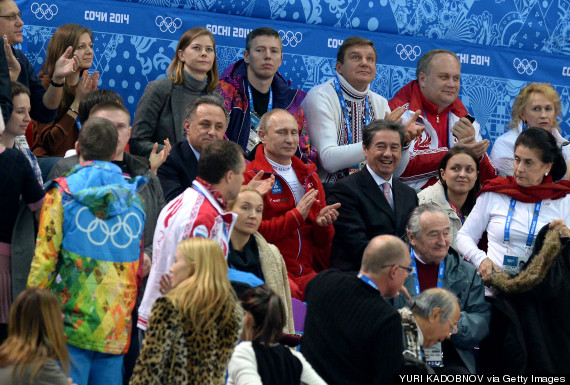 YURI KADOBNOV/AFP/Getty Images
Lipnitskaia's score of 72.90 vaulted her into first position in the ladies free program and clinched Russia's first gold medal of the 2014 Olympics. It didn't take long for Putin to get himself a photo opportunity with Russia's newest star.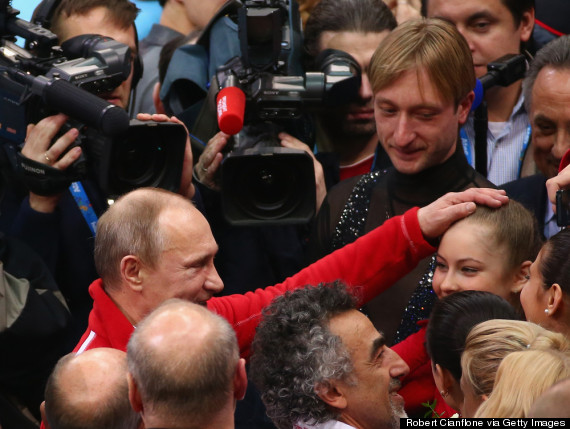 Robert Cianflone/Getty Images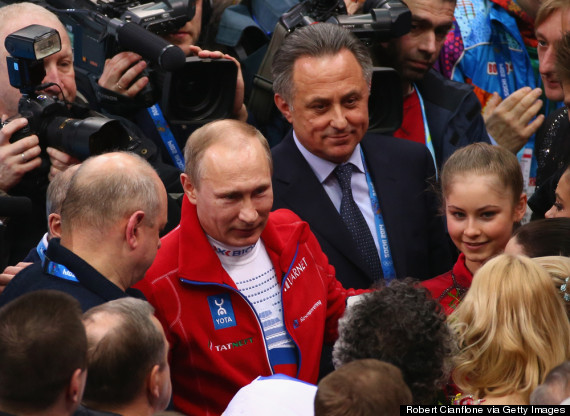 Photo by Robert Cianflone/Getty Images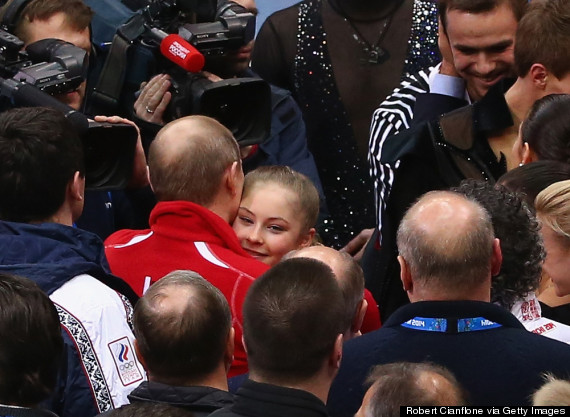 Photo by Robert Cianflone/Getty Images
Aside from greeting Lipnitskaia, Putin took at least one photograph with the rest of Russia's gold medal-winning figure skating team.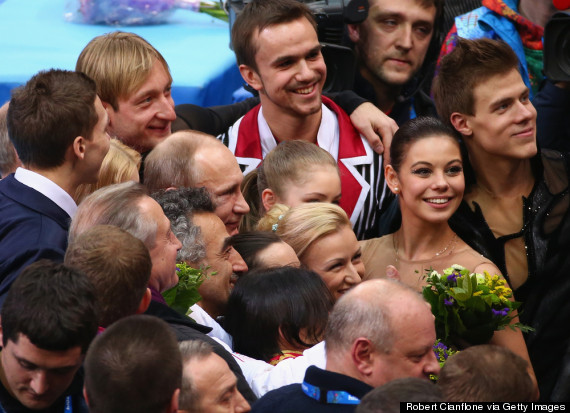 Photo by Robert Cianflone/Getty Images
He also seemed to get caught in a selfie taken by Russian figure skating coach Alexey Mishin.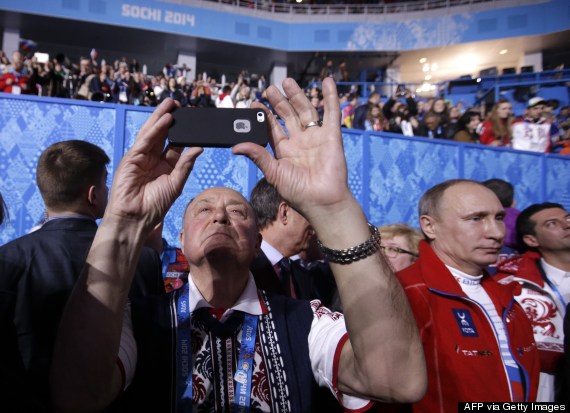 DARRON CUMMINGS/AFP/Getty Images
ALSO ON HUFFPOST:
PHOTO GALLERY
BEFORE YOU GO
Vladimir Putin At Ice Skating Team Event
PHOTO GALLERY
Vladimir Putin At Ice Skating Team Event