Last go round at New York Fashion Week, it was established that heels are out and flats are in. This season, that trend seems to be holding on strong (Hallelujah!). But the fashion world is never stagnant, and what was last year's shower shoe has evolved. Now it's all about flat shoes with crew socks.
Just when we thought our footwear options couldn't get any more comfortable, a number of designers have been showing brogues, loafers and sneakers with cozy socks. Come fall, not only will we be able to run around in our flats, but our toes will be extra warm, too.
Will you try this trend? Or do you prefer your socks to stay hidden?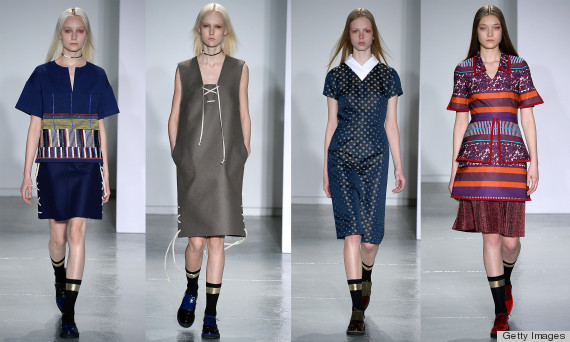 Suno Fall 2014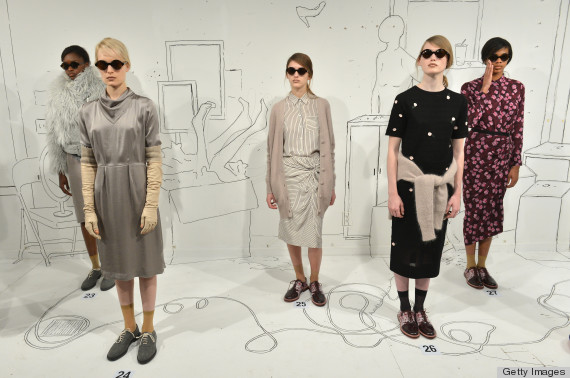 Band Of Outsiders Fall 2014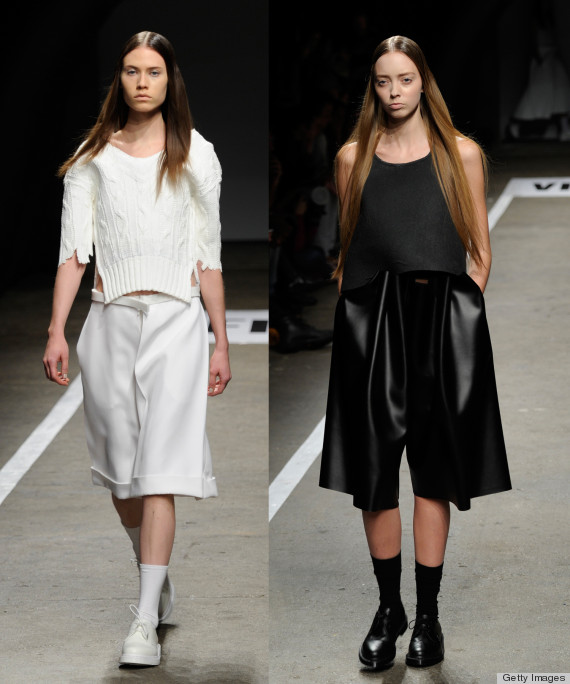 Melitta Baumeister for VFiles Fall 2014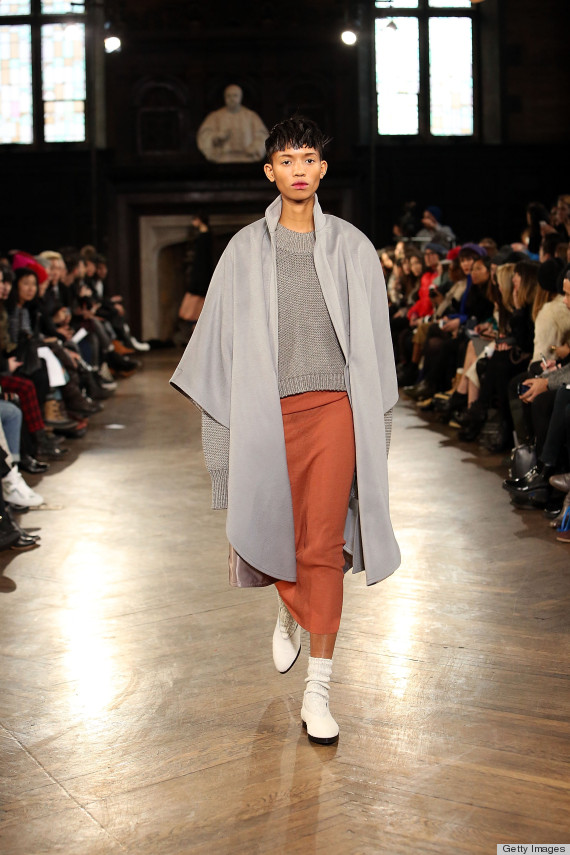 Creatures Of Comfort Fall 2014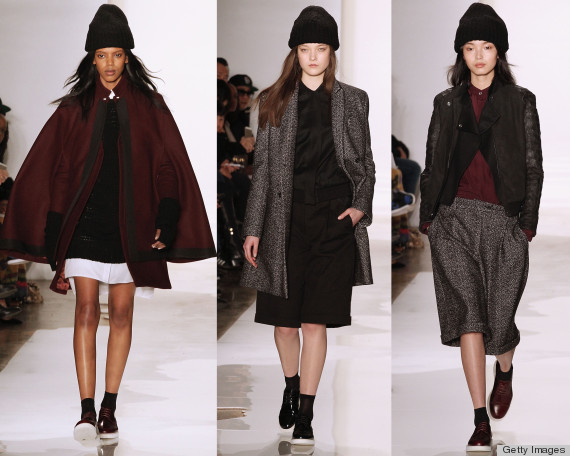 Public School Fall 2014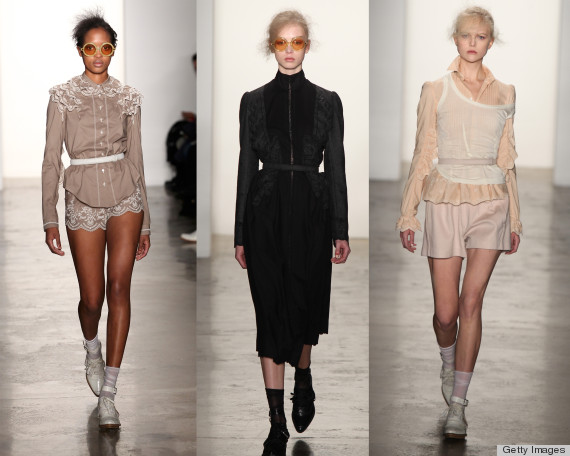 Alexandre Herchcovitch Fall 2014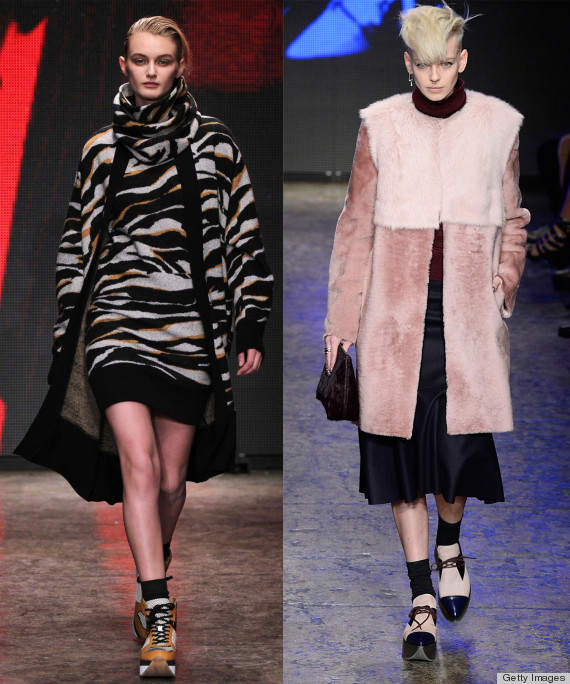 DKNY Fall 2014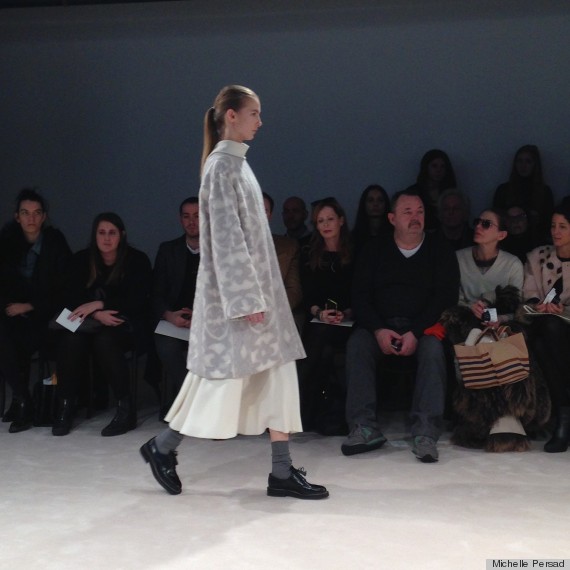 The Row Fall 2014
Hopefully the flat shoe trend will stop things like this from happening:
Celebrities Wearing Heels In Places They Shouldn't
On the beach.

On the beach.

On a motorcycle.

Riding a bicycle.

Playing field hockey.

Over grates.

In her third trimester.

On cobblestones.

In the rain.

In the rain.

In the rain.

On a plane.

In the airport.

In childhood.

During a snowball fight.

During a snowstorm.

On slicked-down streets.

During a snowstorm.

During a snowstorm.

In fresh snow.

During a snowstorm.

Unlike many modern inventions, high heels can't be traced to a single inventor. In fact, this unique form of footwear dates back into antiquity. Listen in and learn more about the evolution of high heels.
Want more? Be sure to check out HuffPost Style on Twitter, Facebook, Tumblr, Pinterest and Instagram at @HuffPostStyle.