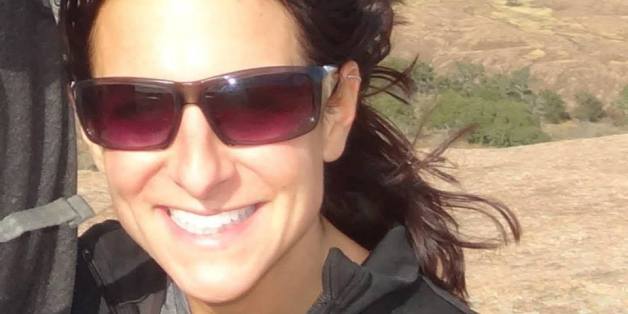 The family of a 33-year-old woman who finished a trip around the world only to disappear while visiting relatives in Texas is offering reward money for information in the case.
Leanne Hecht Bearden's husband, Josh Bearden, told The Huffington Post that $10,000 is being offered for information that leads to his wife's exact location. An additional $10,000 is being offered for information that leads to her safe return.
"We feel that we are reliant on someone else who knows something to give us information," Bearden said. "We are hoping [the offer of] a financial reward will encourage that person or people to share that information."
"To the best of our knowledge, she has not contacted any of her friends or family," Bearden said. "While there are many more questions than answers, the only thing we do know is that lack of contact [with] anyone she loves is very worrisome. We strongly feel that if she could have contacted us, she would have by now."
LEANNE BEARDEN PHOTOS: (Story Continues Below)
Leanne Hecht Bearden Missing
Josh and Leanne Bearden had been staying with his parents near San Antonio, Texas, in the days leading up to her disappearance. On Jan. 17, she went out for an hour-long hike and never returned. Police, search-and-rescue crews and the Texas Rangers have all come up empty in their search for the woman.
The couple recently completed a lengthy trip around the world, which included 58 countries in 22 months. They blogged about the experience online and upon their return were making plans to move to Denver, Colo., where they met years earlier and got married.
According to Bearden, his wife took her wallet with her on her walk, but had very little cash. He estimates the amount to be $60 or less. He also said she did not have a cell phone with her at the time.
"At this time there is no evidence that points to any crime being committed, but the lack of any real credible information and lack of contact by Leanne ... has us extremely worried and we just want to know that Leanne is ok," he said.
Leanne is described as 5 feet 2 inches tall and weighing 100 pounds, with brown hair and brown eyes. She has two piercings on her left ear: one on the bottom and a small loop at the top. She was last seen wearing jeans and hiking shoes.
Anyone with information on Leanne Bearden's whereabouts is asked to call the Garden Ridge Police Department at (210) 651-6441 or Comal County Crime Stoppers at (830) 620-8477.
SUBSCRIBE AND FOLLOW
Get top stories and blog posts emailed to me each day. Newsletters may offer personalized content or advertisements.
Learn more