Lupita Nyong'o may be preparing herself for a potential Oscar win, but if you ask us, she has already won awards season this year. From that drop dead Ralph Lauren number at the Golden Globes to her epic turquoise Gucci dress at the SAG Awards, the actress has quickly become the fashion world's "It girl."
It's no surprise then, that she's the cover star of New York Magazine's Spring Fashion Issue. The "12 Years A Slave" star, who we have learned has no problem playing with color, looks as gorgeous as ever in a red and white dress by Stella McCartney. She chatted with The Cut about her childhood, dancing with Michael Fassbender and the difficulties of adjusting to life in the United States.
The 30-year-old actress admits that her first months at the Yale School Of Drama served as a bit of a culture shock. "I find my freedom in structure. It was very hard to adjust to an individualistic and very liberal system. I mean, my upbringing, I would iron my clothes every night. I would plan what I wore the night before, and then I would iron it. That's just the way my mom raised us. Then I got to Hampshire, where clothing is sometimes optional and all this kind of thing. I was mortified," she said.
Perhaps that's why her look is a bit more... conservative than Lake Bell's Fashion Issue cover from last season. Either way, she certainly has the poise and grace of a bonafide star -- with the photos to prove it. Check out the beautifully done cover and spread below and head over to The Cut for the entire interview.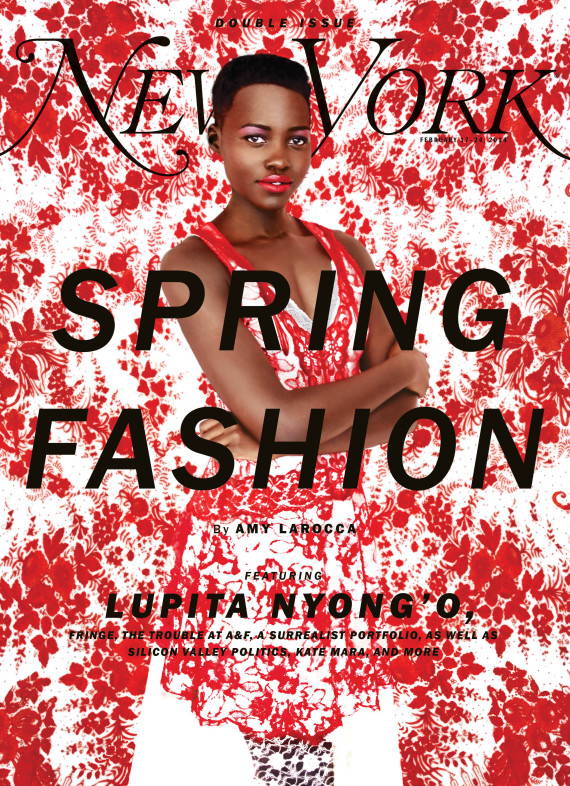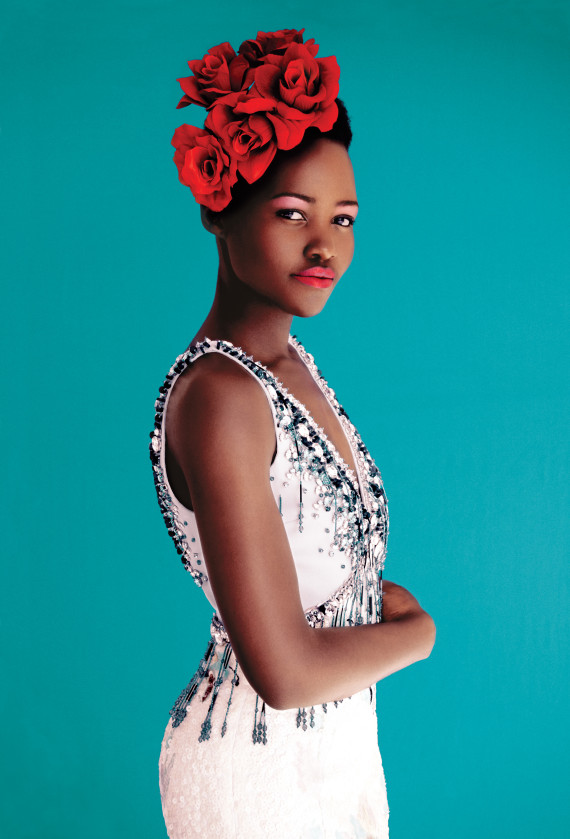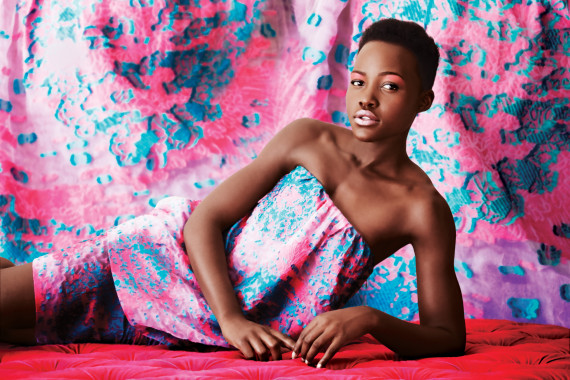 Perhaps her Oscars dress will end up on this list:
Best Oscars Dresses Of All Time
It's hard to tell which was more inspired, Gwyneth Paltrow's teary speech for her 1999 "Shakespeare in Love" win or this soft pink Ralph Lauren number.

Penelope Cruz was a vision in rose-colored feathers at the 2007 Oscars.

In 2000, Charlize Theron stunned in a cut-down-to-there Vera Wang dress. Not a whole lot's changed in 12 years, I guess.

Bouncing way, way back from her 2002 blunder, Kate Hudson is red carpet ready in Versace for the 2003 ceremony. (Give us a smile!)

Model Heidi Klum fell down the rabbit hole and landed at the top of all Best Dressed lists for this 2008 red frock.

Gwyneth Paltrow upped her star power in 2011 with the help of this shimmering Calvin Klein design.

Farrah Fawcett attended the 1978 ceremony sporting a barely-there sparkler.

Back in 1997, Nicole Kidman's John Galliano-designed gown changed all the rules. "Not now, Tom. I'm posing."

Honestly, Halle Berry would look good if she were draped in a bed sheet. So, following that thought to its most logical conclusion, Ellie Saab fashioned her the most exquisite bed sheet ever for the 2002 Oscars.

While Michelle Williams has recently been boring bloggers with her love affair with neutrals, but she hasn't always been so tame. Case in point: this 2006 sunflower-colored Vera Wang.

Nominated for her Supporting role in "Iris," Kate Winslet wow-ed in a floral-embellished Ben de Lisi design in 2002.

At the 2006 Oscars, Jessica Alba ushered in the era of table cloth fashion.

Audrey + pixie hair + Hubert de Givenchy = The 1954 Academy didn't stand a chance.

While she won back in 2001 for her portrayal of surly and scantily-clad heroine in "Erin Brockovich," she sure cleans up nice!

She wouldn't be Grace Kelly if she couldn't make a straight jacket-cum-shawl look fab.
Want more? Be sure to check out HuffPost Style on Twitter, Facebook, Tumblr, Pinterest and Instagram at @HuffPostStyle.