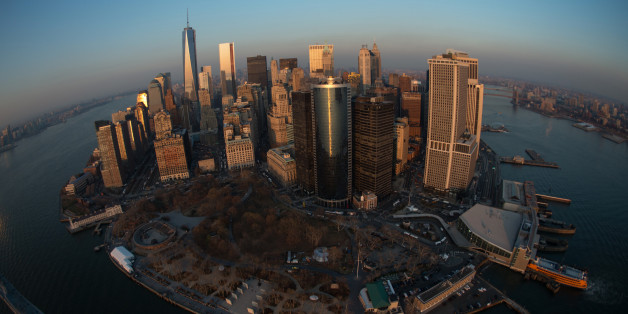 Meet Tracie Hunte.
The WNYC public radio producer purchased a home in Brooklyn Heights for only $38,000 -- less than five percent of the neighborhood's average listing of $792,500 -- thanks to a little-known 1955 housing initiative called the Mitchell-Lama program. From WNYC:
Back in 2010, I landed on the wait list for an apartment in Cadman Towers, a Mitchell-Lama co-op in Brooklyn Heights that opened in 1971. About three years later, my name came up and I was able to buy a 600-square-foot one bedroom with a balcony for a little more than $38,000. It was probably the only way I –- a single, 32-year-old, public radio employee -– was ever going to achieve the American dream in New York City.

In New York City, 174 rental and co-op buildings were created under the program. (You can find a list of open wait lists here.) After a certain number of years, building owners can leave the program and make their units market rate. So far, 96 have done just that. It's an outcome that's alarming to some housing advocates.
Selling Mitchell-Lama homes at market rate is a move that continues to diminish middle-income housing even further. And with the average priced Manhattan apartment selling for a staggering $865,000, the rarity of a success story like Hunte's demonstrates that owning a home is a pipe dream for many New Yorkers.
In fact, housing costs are rising faster for middle-income residents in New York City.
But last Friday, a group of Democrats introduced a plan to grow the state-wide Mitchell-Lama program by requiring New York state to fund a $750 million rental expansion over the next five years. With tax credits, the plan would finance affordable mortgages for developers, who would build 100,000 rental units around the state.
The Wall Street Journal reports the lawmakers are aiming the program at New Yorkers making $75,000 to $100,000 annually for a family of four. Those families would pay a rent at approximately $1,900 to $2,500 a month.
For a city gearing up to tackle an unprecedented level of income inequality, that's very good news.
Hear more of Hunte's story below: