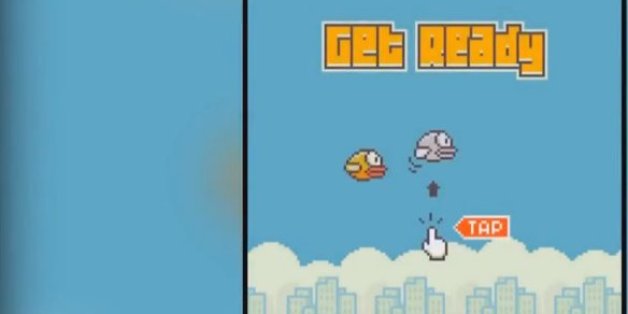 You can't get the wildly popular mobile game Flappy Bird through the normal channels anymore. Worry not, though, the Internet will not let this game die!
Over the weekend, Flappy Bird's creator, Dong Nguyen, removed the app from the Google Play and iOS App Stores. While smartphone owners who've already downloaded the app can keep flapping away, those who figured Flappy Bird looked appealing but hadn't yet bothered to put the game on their phone have now missed their window.
Or have they?
Apparently the Internet is not about to let a good game die. After news of Flappy Bird's demise spread, people began selling smartphones pre-installed with Flappy Bird on eBay. But on Tuesday morning, reports surfaced that eBay had begun taking the phones down. According to some of the sellers, the online marketplace requires all phones "to be restored to factory settings before they are allowed to be sold on EBay." Some of the phones had bids in the thousands.
But instead of going the eBay route, you could spend nothing and pirate the game. Sites like Pirate Bay and Kickass Torrents are now offering Flappy Bird for free. Those who covet the game, of course, must engage in illegal downloading to get it -- but we'll leave it up to you to decide if it's so bad, when the game's creator has publicly abandoned the property.
It's not unusual to find preservationists and hobbyists distributing old and discontinued games, but in those cases the owners of the games' original copyrights have presumably given the new distributors their permission.
Nguyen, it seems, has done no such thing. On his Twitter feed on Saturday, he said he didn't want to sell the game, raising the possibility -- odd as it seems -- that he'd rather Flappy Bird just disappear.
Your call, game addicts.
This story was updated with news of eBay's efforts to cancel the sales of Flappy Bird phones.