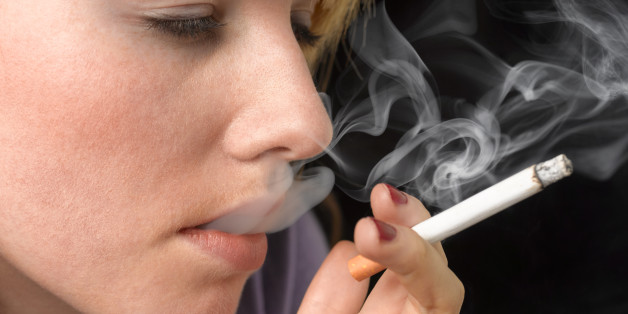 Add this to the list of reasons not to smoke.
A new study in the journal Cancer shows that women who have smoked a pack a day for the last 10 years have a 60 percent higher risk of developing a common type of breast cancer, called estrogen receptor positive breast cancer. According to the American Cancer Society, two-thirds of breast cancers are hormone receptor positive (either estrogen receptor positive or progesterone receptor positive cancers).
However, researchers did not find an association between smoking and triple-negative breast cancer, which lacks estrogen and progesterone receptors and is known to be faster-growing than other breast cancer types.
"The health hazards associated with smoking are numerous and well known," study researcher Dr. Christopher Li, M.D., Ph.D., of the Fred Hutchinson Cancer Research Center, said in a statement. "This study adds to our knowledge in suggesting that with respect to breast cancer, smoking may increase the risk of the most common molecular subtype of breast cancer but not influence risk of one of the rarer, more aggressive subtypes."
The study included 938 cancer-free people, as well as 778 people with estrogen receptor positive breast cancer and 182 people with triple-negative breast cancer, who were between ages 20 and 44 and were diagnosed between 2004 and 2010.
Earlier, a 2011 study from Harvard Medical School researchers showed that women who have smoked a pack a day for 30 years or more have a 28 percent increased risk of breast cancer, compared with never-smokers, Health.com reported.
SUBSCRIBE AND FOLLOW
Get top stories and blog posts emailed to me each day. Newsletters may offer personalized content or advertisements.
Learn more