Just days before 19-year-old blood cancer patient Gabby Jones died, the Indiana teen received a wonderful gift from her family and the medical staff at Riley Hospital for Children at Indiana University Health.
On February 2, Gabby and her family learned that she had contracted a deadly fungal infection that her already compromised immune system was too weak to fight. Knowing that Gabby might not have much time left, her sister Danielle decided to get engaged to her boyfriend of three years and plan a wedding in just two days.
"I just want my sister there, I want her to be my maid of honor," Danielle told one of Gabby's doctors, according to a press release. "We consider one another best friends."
The couple worked with hospital staff to make arrangements for the wedding that included hanging decorations, turning a playroom into a reception area and adjusting the tubing of Gabby's breathing machine so that she could be wheeled to the area where the ceremony was being held.
Danielle also picked out a dress for her sister to wear to the event, which she later pinned on top of Gabby's hospital gown.
The wedding was an emotional affair for all in attendance.
"Even when she found out she was going to die, she never cried," Danielle said in the press release. "But when Gabby saw me and my dad, she started to cry. Then of course everyone started crying. She said they were happy tears. She said, 'I'm really glad you did this for me.'"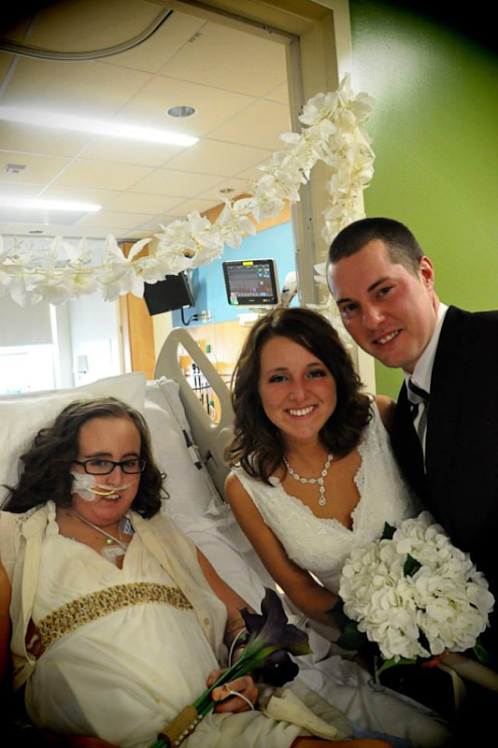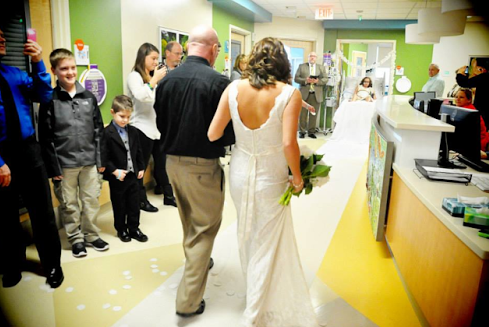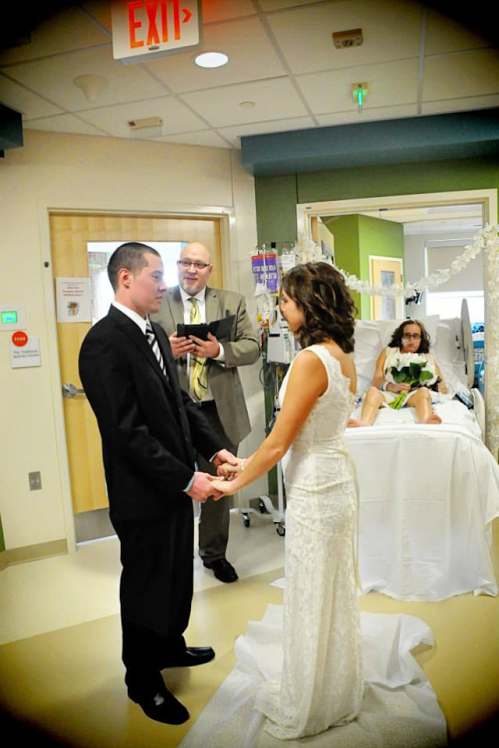 Gabby died Friday -- less than a week after the wedding.
All photos courtesy of Riley at IU Health