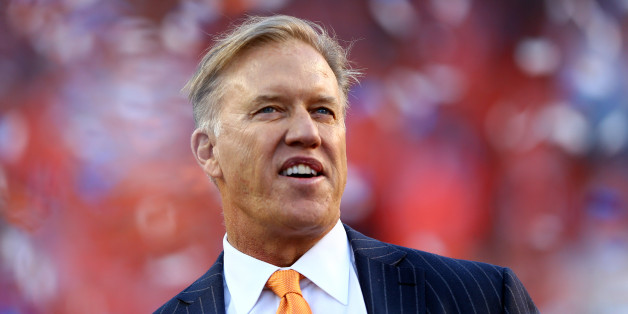 Elsa via Getty Images
"I applaud Michael Sam and wish him the very best as he continues the pursuit of his NFL dream," Elway said. "As we look toward the combine and draft, we will evaluate Michael just like any other draft prospect — on the basis of his ability, character and NFL potential. His announcement will have no effect on how we see him as a football player."
He led the conference with 11.5 sacks and 19 tackles for losses.
"Having spent 16 years in an NFL locker room, the bottom line is that it's about treating others with respect and earning that respect," Elway said. "By all indications, it appears Michael has done just that throughout his football career."
Also on HuffPost:
NFL Player Reactions To Michael Sam Coming Out
FOLLOW HUFFPOST