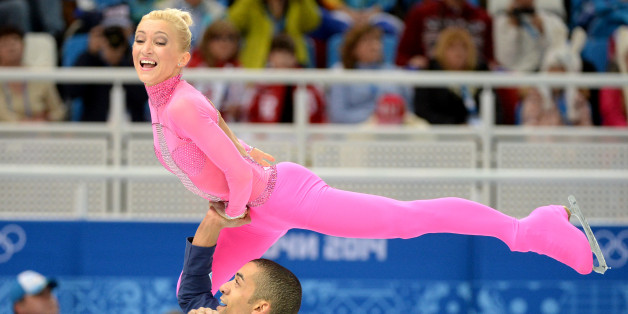 Though Germany's Aliona Savchenko and Robin Szolkowy trail the Russians by almost five points heading into the final free skate, they still made a lasting impression with their "Pink Panther" program which, naturally, featured the return of one of the most epic catsuits we've ever seen worn in figure skating (as well as an impressive Chief Inspector Dreyfus look).
Related on HuffPost:
2014 Olympic Pairs Figure Skating Short Program
SUBSCRIBE AND FOLLOW
Get top stories and blog posts emailed to me each day. Newsletters may offer personalized content or advertisements.
Learn more