We saw a side of Al Roker and Matt Lauer we've never seen before on Wednesday's "Today."
The two have made it a tradition to really immerse themselves in the Olympics experience. There were no spandex costumes this year, but anyone watching did get up close and personal with Matt and Al in a Russian bathhouse. How close and personal, exactly?
Answer: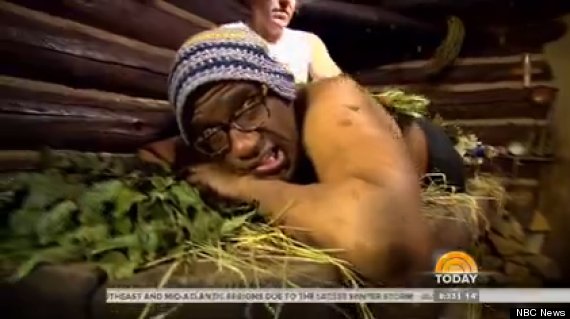 We never thought we'd see Matt and Al getting rubbed down while shirtless, but that we did. They also got swatted with tree branches ("That tingles!") and got into a hot bath where someone at the bathhouse placed soaking wet tree branches on their heads. We like to think that that last part is just people messing with them.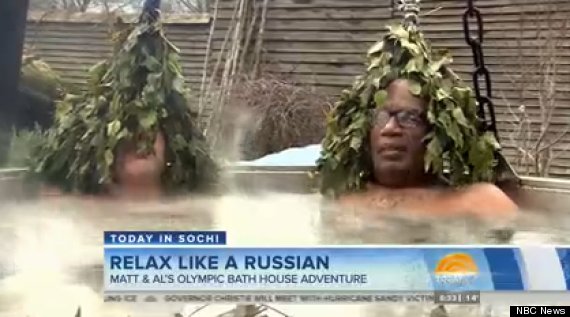 SUBSCRIBE TO & FOLLOW THE MORNING EMAIL
Get top stories and blog posts emailed to me each day. Newsletters may offer personalized content or advertisements. Learn more