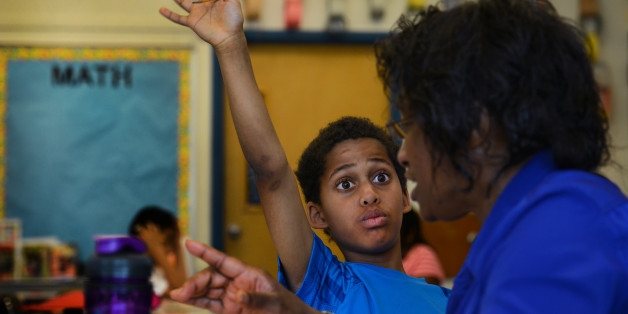 But how do these Standards actually impact classrooms on a day-to-day basis?
A chart (below) from GreatSchools.org, a nonprofit that helps parents support kids' education, breaks down the impact the Standards have on everyday class work. According to the chart, some of the changes associated with the Common Core include switching to keyboarding instead of writing in cursive, and using mental math instead of calculators to complete number problems. None of the changes, however, seem akin to a government takeover.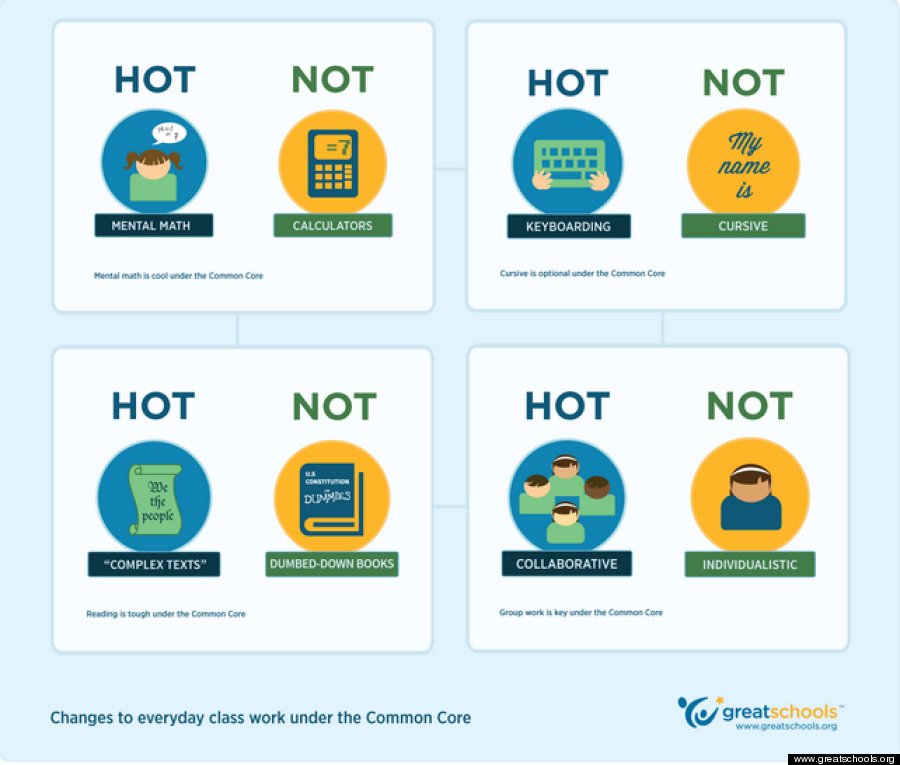 What do you think of the Common Core? Let us know in the comments section.
Earlier on HuffPost:
14 Outrageous Statements About The Common Core Standards
SUBSCRIBE AND FOLLOW
Get top stories and blog posts emailed to me each day. Newsletters may offer personalized content or advertisements.
Learn more