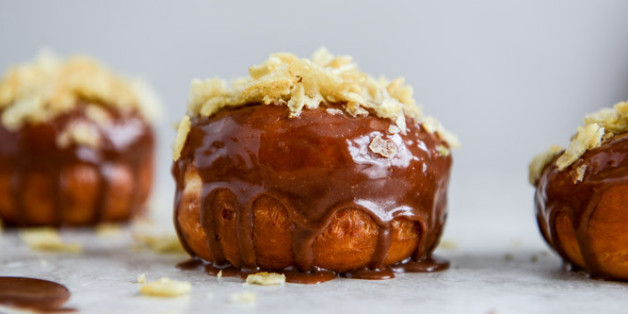 Opposites attract. You've all heard that old saying before. And while it usually refers to a good girl being irrationally and irresponsibly attracted to the aloof, cute boy that doesn't even know how to read (yes, we're talking about Angela Chase and Jordan Catalano) it also can be applied to foods.
There are a lot of foods that complement each other beautifully, like milk and cookies or tomato soup with grilled cheese. Those foods fit so well together it almost feels like they were created for one another, even though they weren't. But just like with love, sometimes the least expected pairs work out even better. So in the spirit of Valentine's Day, and irrational love in general, we bring you the best recipes that unite the most unlikely of ingredients.
Want to read more from HuffPost Taste? Follow us on Twitter, Facebook, Pinterest and Tumblr.
RELATED ON HUFFPOST:
PHOTO GALLERY
BEFORE YOU GO
25 Mouth-Watering Grilled Cheese Recipes
PHOTO GALLERY
25 Mouth-Watering Grilled Cheese Recipes