UPDATE: Bowdoin College officials are disputing many of the claims made by those trying to sell the property, saying they lack factual evidence. Vice President of Communications and Public Affairs, Scott Hood, issued the following statement to The Huffington Post:
There is no factual basis for the claim that Harriet Beecher Stowe wrote any part of Uncle Tom's Cabin in the house now for sale at 28 College Street in Brunswick, Maine. Historians and Stowe scholars have long acknowledged that the book was written at a different home in Brunswick (63 Federal Street) where the author lived with her husband while he was teaching at nearby Bowdoin College. This property on Federal Street was designated a National Historic Landmark in 1962 and added to the National Register of Historic Places in 1966. The house and adjacent structures were purchased by Bowdoin College in 2001. The only "evidence" offered about the other property on College Street is an assertion that receipts were found in the house connected with the rental of a room by Stowe. To our knowledge, these receipts, if they exist, have never been subjected to examination by a professional scholar or historian, or by a museum specialist or archivist. In our view, this counter-claim about the location of Stowe's work is merely an attempt to sell a once-moved historic Brunswick house at an inflated price.
HuffPost has contacted the listing agent and is awaiting a response.
As the saying goes, "if walls could talk, they would certainly have a lot to say." Well not only do the walls in this home have a very rich history, but the home itself is now on the market.
The house where author, Harriet Beecher Stowe wrote, "Uncle Tom's Cabin" is on sale. The six bedroom, one bathroom home is approximately 3,500 square feet and listed at $3 million. But the listing agent, Ernie Carswell of Teles Properties, says the home's history trumps its size.
"This home is not about size and acreage, it's more about the history. That's where this value lies," Carswell told The Huffington Post.
The 220-year-old Brunswick, Maine residence is located near Bowdoin College campus on 28 College St. Stowe penned the historic novel when it was originally located at 183 Park Row, it was later moved by the current owners to its present-day location.
Although she lived with her husband and six children in another residence, Carswell specified that Stowe rented a room in the home so she could write there. But Stowe's story is just one of the many historical ties the home holds. Both Theodore and Franklin Roosevelt have family ties to this house, and it was contentiously owned over the past 125 years by two of America's oldest families. Painter Norman Rockwell used members of one of the families, who had a famous history as a local shipbuilding family, as models for photographs he later used in his paintings.
Carswell said the family has mixed feelings about letting the property go, but they are excited to share a piece of history with a new owner.
"It's dawned on them, this is the time," he said. "They had mixed emotions about it, but they want to ensure the future of the house and that its history is respected."
See the full listing for the home here.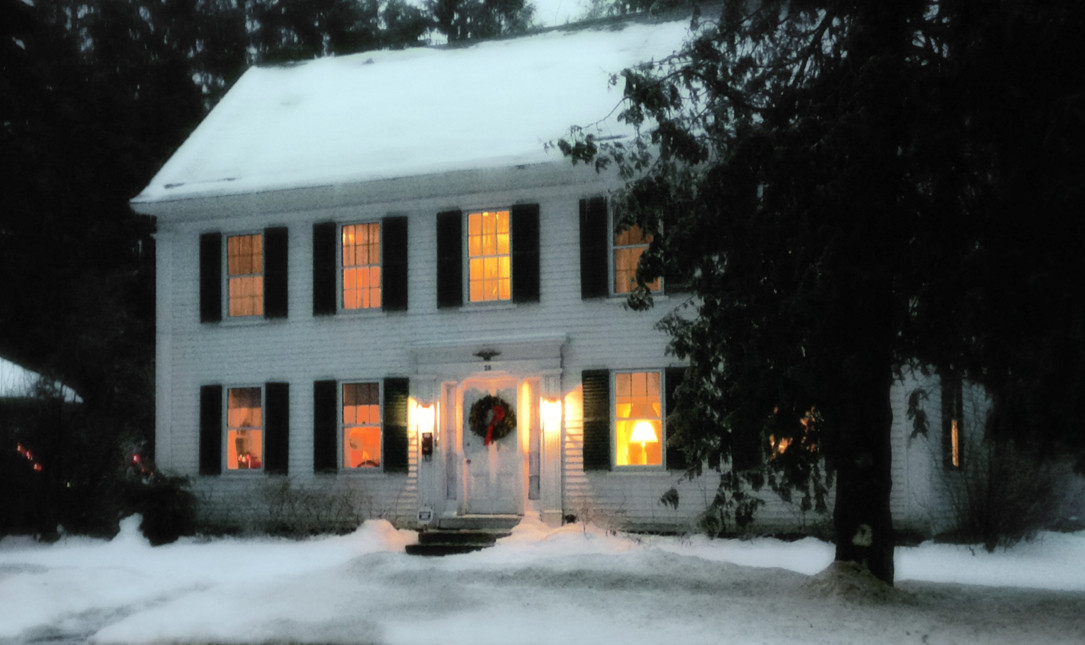 Photo Credit: Ernie Carswell Courtesy of Teles Properties