You could say it's the only government shutdown that folks of all political stripes would support.
The federal government, and just about everything else, was closed in the nation's capital on Thursday after Washington was hit by the biggest snowstorm in four years. Will D.C.'s Metro keep running? Will the power stay on? Will politics be put on ice? Who can say!
This we know for sure: Left, right and center, everyone can agree that Washington sure is looking pretty (and pretty fun).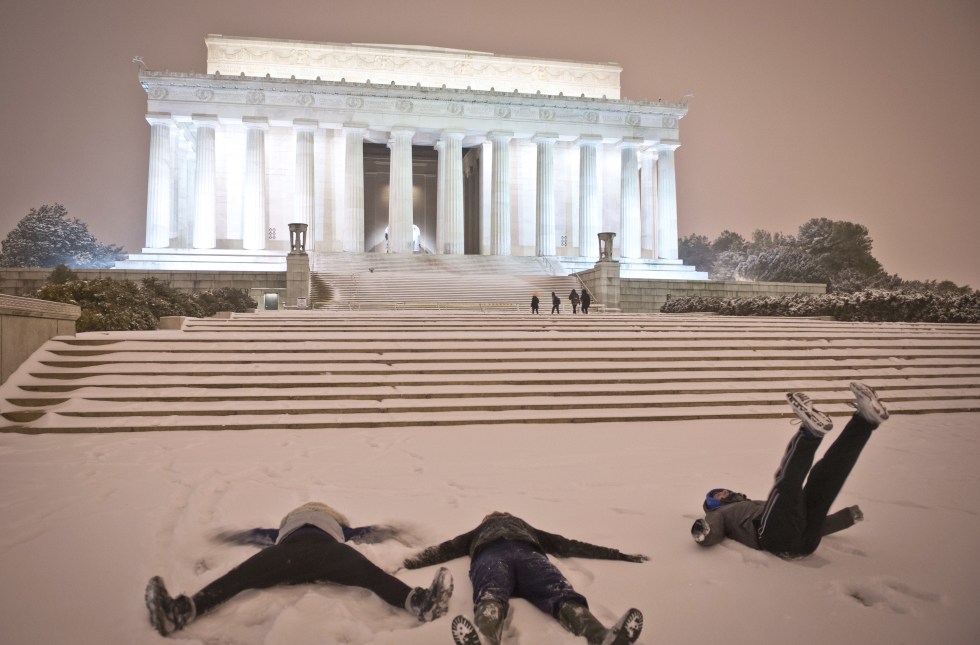 Young people make "snow angel" shapes in the snow in front of the Lincoln Memorial as a heavy snow storm hits Washington D.C. on February 13, 2014. Photo by MLADEN ANTONOV/AFP/Getty Images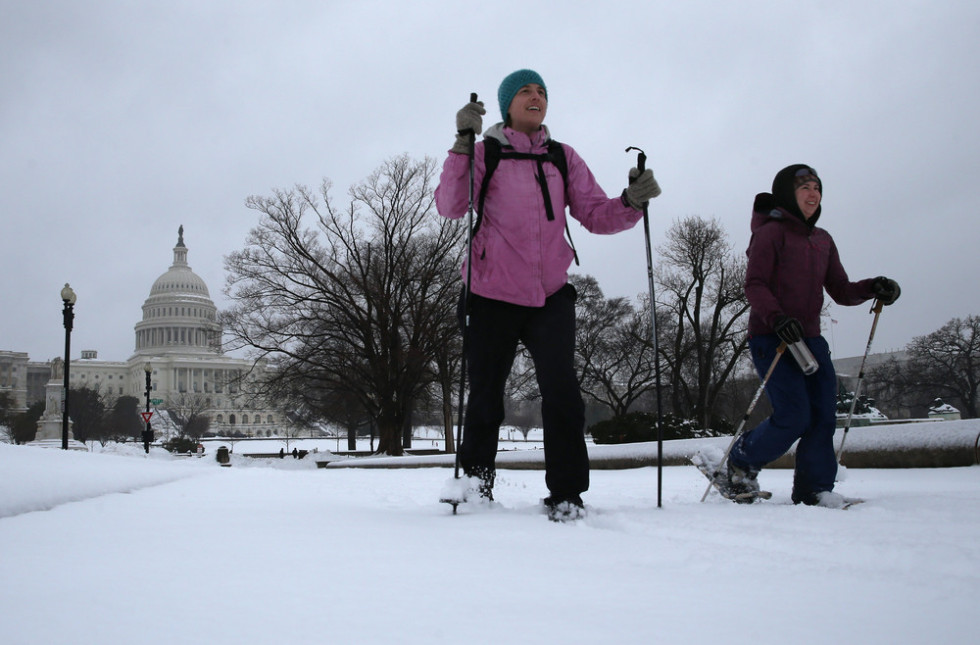 People travel on cross country skies near the U.S. Capitol, on February 13, 2014 in Washington, D.C. Photo by Mark Wilson/Getty Images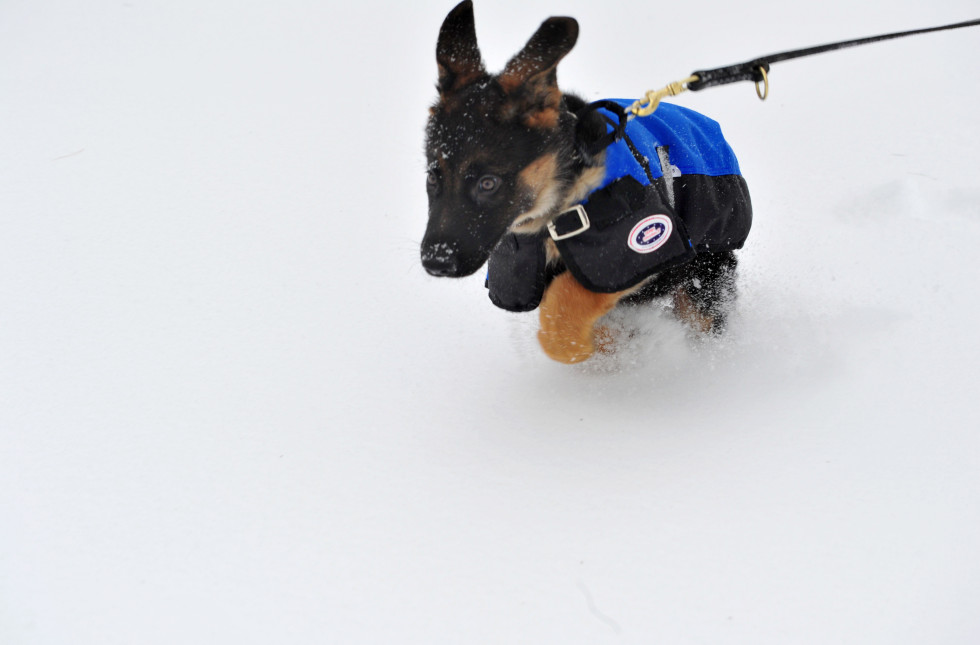 A German Shepherd puppy frolics in the snow during a major snowstorm February 13, 2014 in Manassas, Virginia. Photo by KAREN BLEIER/AFP/Getty Images Larry Gard from Chicago hugs a snowman he just built on the National Mall in Washington, Thursday, Feb. 13, 2014. AP Photo/Charles Dharapak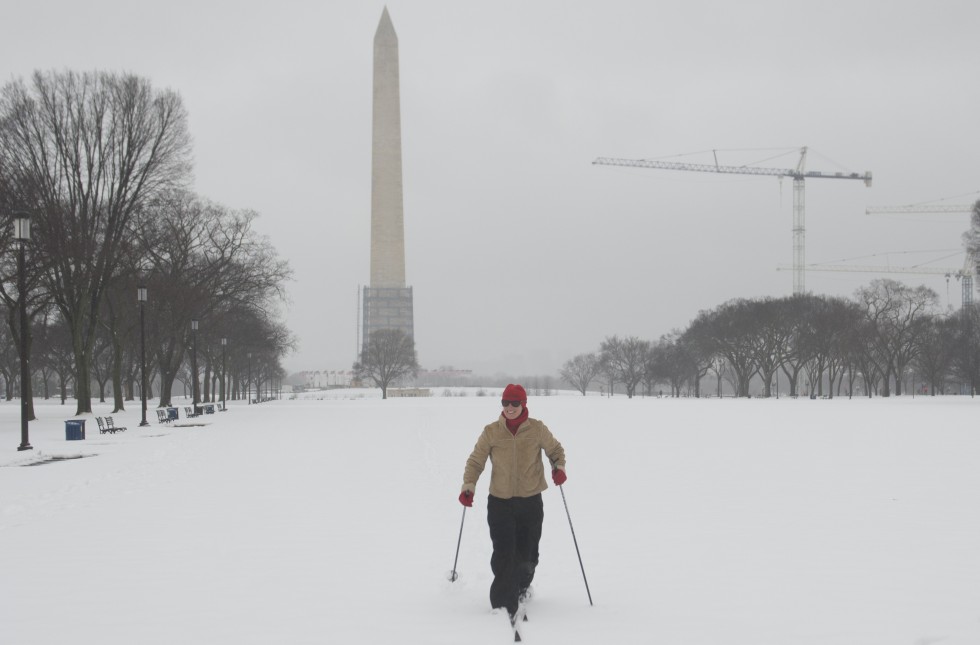 A woman cross country skis on the snow-covered National Mall near the Washington Monument in Washington, D.C. February 13, 2014. Photo by SAUL LOEB/AFP/Getty Images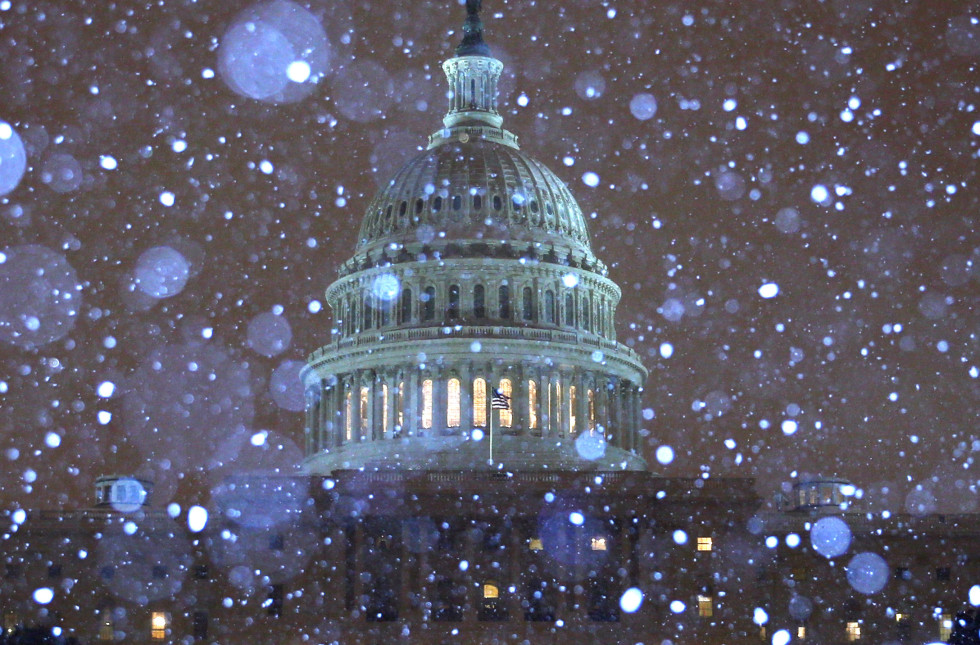 Snow falls in front of the U.S. Capitol building on February 13, 2014 in Washington, D.C. Photo by Mark Wilson/Getty Images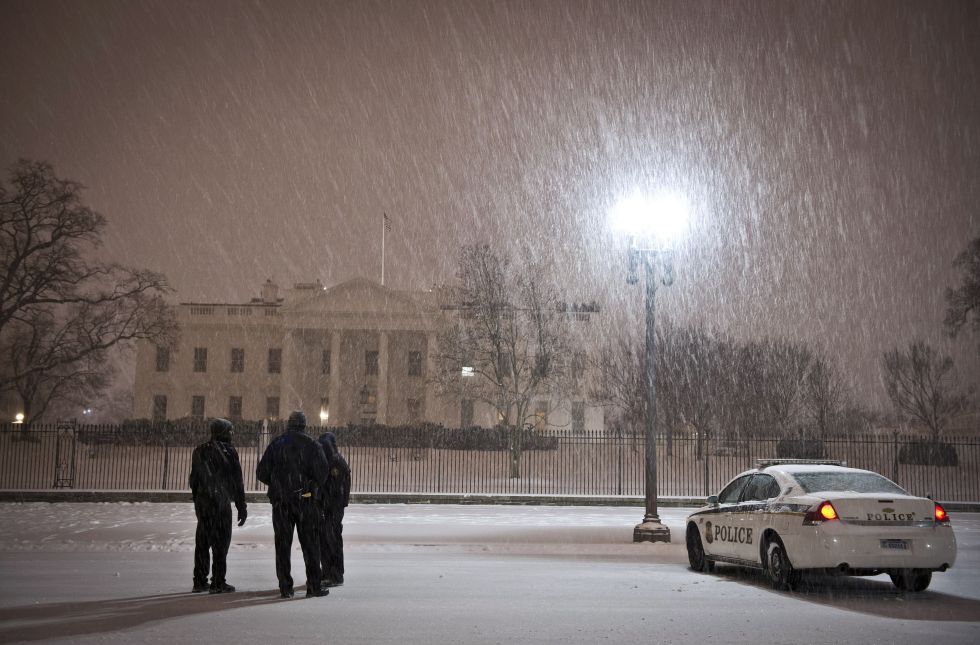 Police officers stand guard in front of the White House as a heavy snow storm hits Washington D.C. on February 13, 2014. Photo by MLADEN ANTONOV/AFP/Getty Images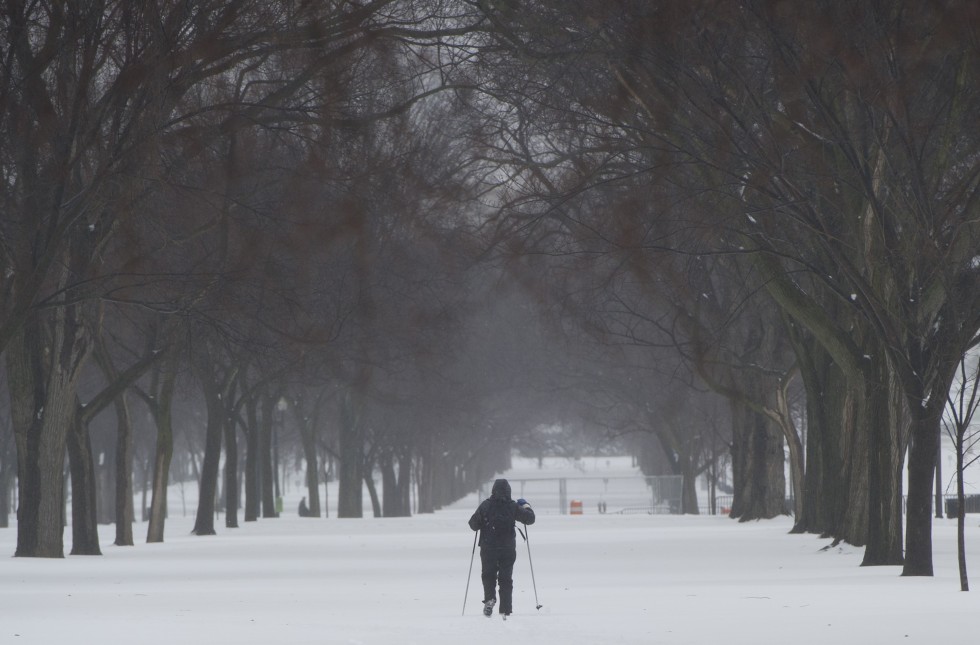 A person cross country skis across the snow-covered National Mall in Washington, D.C, on February 13, 2014. Photo by SAUL LOEB/AFP/Getty Images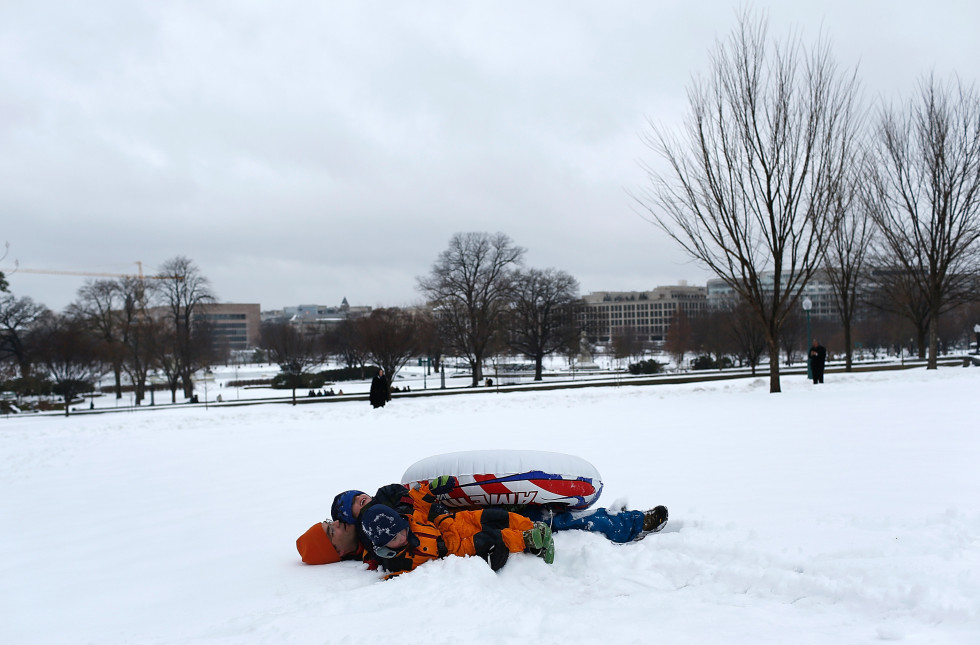 Members of the Miller family lay in a pile after finishing a sled run on the west lawn of the U.S. Capitol February 13, 2014 in Washington, D.C. Photo by Win McNamee/Getty Images
Tell you what, though. For how pretty and fun all this snow may be, there's plenty of people who are ready, already, to get to this: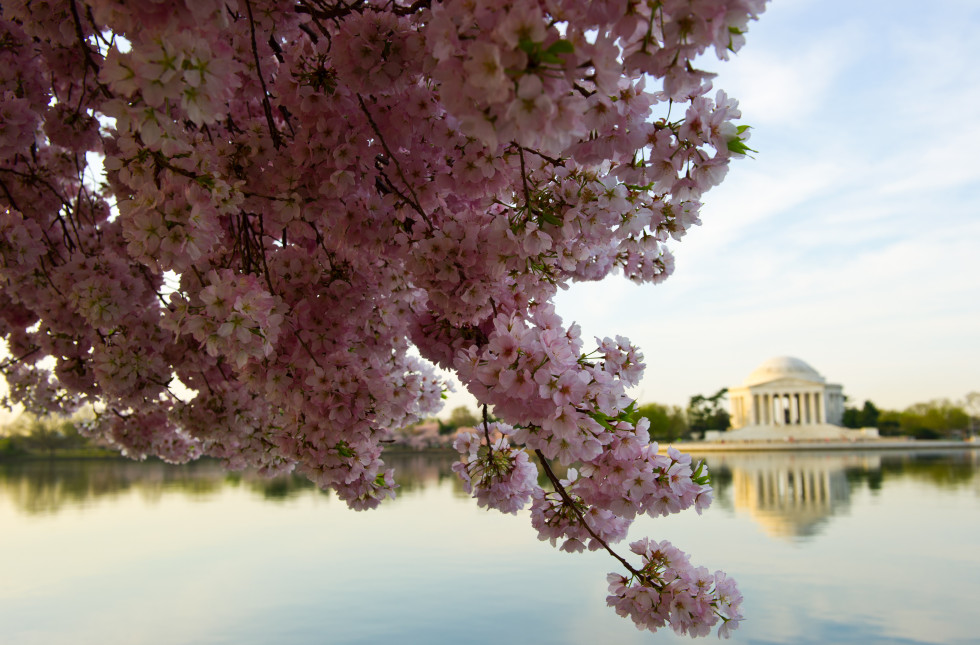 The Jefferson Memorial is seen with cherry blossoms at the Tidal Basin April 11, 2013 in Washington, D.C. Photo by KAREN BLEIER/AFP/Getty Images