 It's never been a more auspicious time to be vacationing in Florida. According to USA Today, the perennially sunny state is the only state in the country to be without snow on the ground.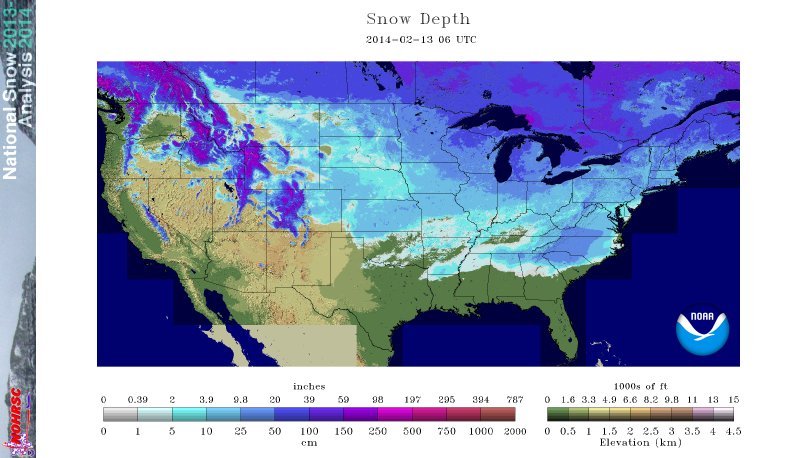 Even Hawaii (which can't be seen on the above map) has a bit of snow, thanks to the high elevations of several dormant volcanos in the state.
The last time such an event happened was in 2011. Again, Florida was without snowfall.
From freezing rivers in Chicago to frightening ice storms in Georgia, this past winter has been quite miserable for countless Americans.
After Thursday's freezing rain and thundersnow (yes, thundersnow), the tri-state area is now gearing up for more terrible weather this coming weekend.
As New York Mayor Bill de Blasio recently remarked, this is getting extremely "obnoxious."
SUBSCRIBE AND FOLLOW
Get top stories and blog posts emailed to me each day. Newsletters may offer personalized content or advertisements.
Learn more