This Week's Best Dressed List Proves The Power Of Simplicity (PHOTOS, VIDEO)
If you're ever in doubt about style, just keep one rule in mind: Keep it simple. You'll never go wrong with classics like an A-line dress, skinny jeans and lace. But remember, understated isn't always synonymous with "boring." Here, five stars show us how they put a spin on simplicity to memorable effect.
Alexa Chung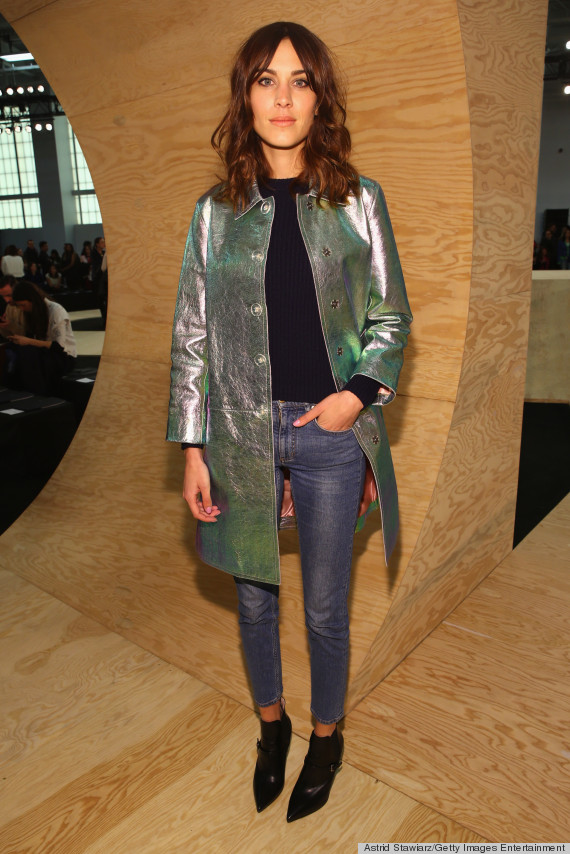 Here's all the proof you need that skinny jeans can work in pretty much any situation. However, it's the holographic topper that brings an edge (and warmth) to the look.
Estelle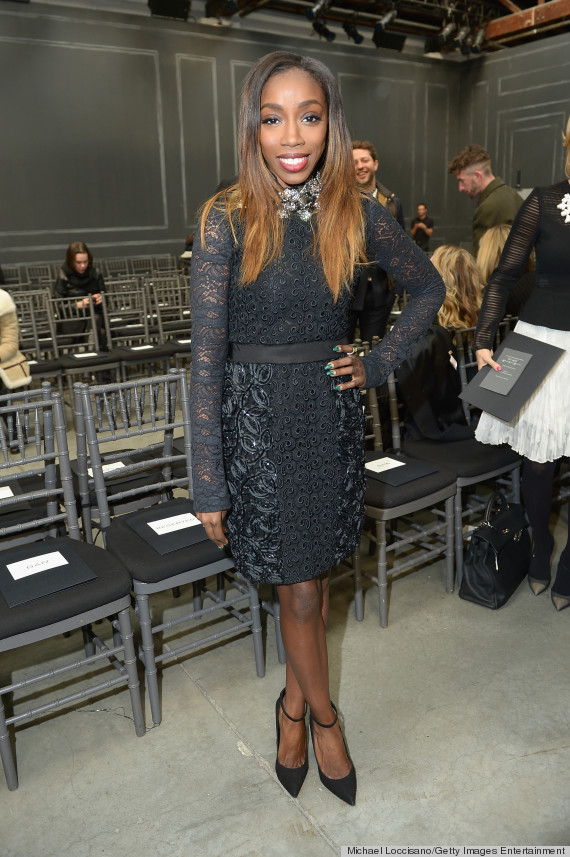 Black lace can also take you anywhere -- from day to night, from (lenient) workplace to a date. Estelle adds an unexpected note with a statement collar and a ribbon belt.
Jamie Chung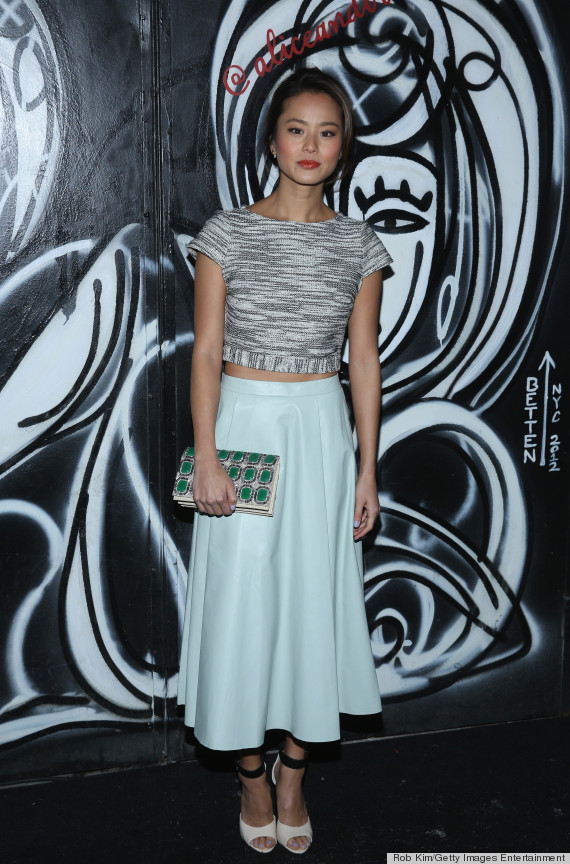 We'll admit it... midriff tops are hard to wear. But if you do try one out, go with Chung's approach: Pair the midriff with a higher-waist, long skirt. It will make you feel less "exposed" and gives a sophisticated spin.
Bella Thorne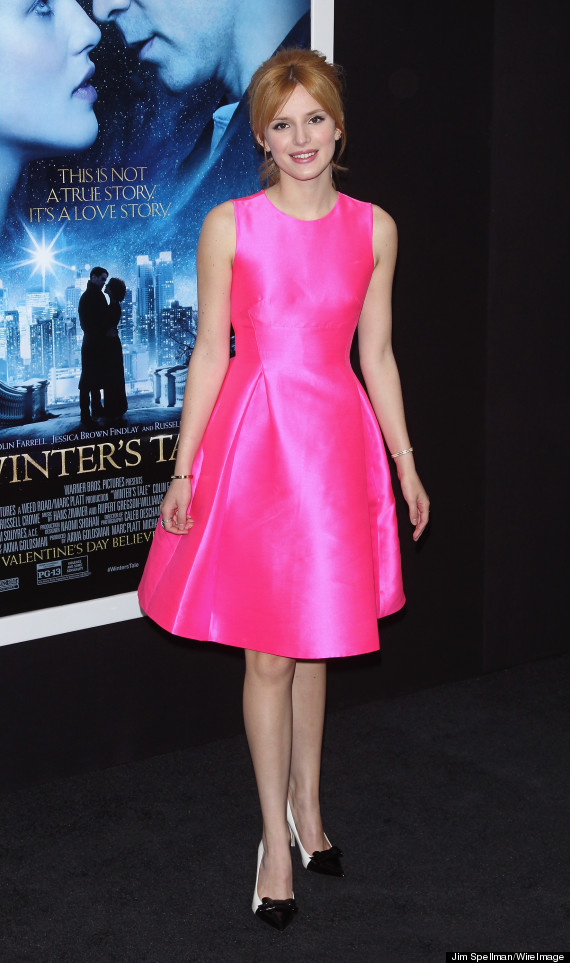 There's a reason why every stylist recommends an A-line dress: It works for any age and figure. Here, Thorne stuns in a pink version that's so gorgeous, the actress needs no additional accessory (other than a fabulous smile, of course). Our takeaway? Blue-based pinks look incredible on redheads.
Cate Blanchett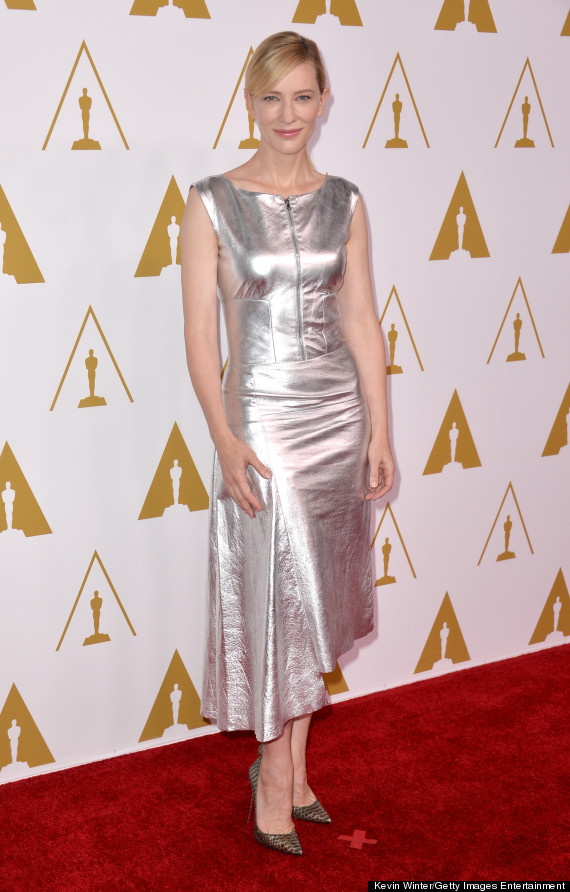 Metallics are tricky, but not if you're Cate Blanchett. The hue acts like a spotlight on the gorgeous actress, who looks radiant in the simple cocktail dress.
More celebs who made the best-dressed list:
Loading Slideshow
Cate Blanchett in Lanvin

Just when we thought she had a permanent spot on the worst-dressed list, she surprises us. This dark jade dress is gorgeous on the actress, especially because of the belted waist, which defines her shape. We also love how she has chose a bright shade of orange lipstick that pops against her fair complexion.

Jennifer Lawrence In Dior

It's so nice to see J.Law in a different silhouette. This skin-tight, shimmery dress ensures that all eyes are on Ms. Lawrence and the strapless hemline is perfection with her new short 'do.

Kiernan Shipka in Honor

The 14-year-old did it again. In her signature look of a matching top and skirt, the actress stepped out on the "Today" show looking as adorable and stylish as ever.

Margot Robbie in Elie Saab

The 23-year-old Australian actress is on fire. If her role in "The Wolf of Wall Street" and her gorgeous white dress at the 2013 Golden Globes didn't catch your attention, this black jumpsuit should. Not only is this a standout look because it's so unexpected, but her tousled waves and minimal makeup highlight her effortless beauty.

Sandra Bullock in Lanvin

Seriously, who is this girl's stylist? The wrap detail on her dress is extremely flattering, while the jewel tone is such a nice color against her dark hair. This gown is interesting in a sea of black ensembles.

Lupita Nyong'o in Stella McCartney

What makes this dress so alluring is the asymmetrical neckline. The architectural cut-out is very fashion-forward (much like the actress herself) and her simple accessories echo the minimalist theme.

Kerry Washington in Prada

Is there anything more badass than a pregnant woman in a crop top? Leave it to Kerry Washington to keep up her style cred while expecting her first child. Her glowing skin makes this one of her best ensembles so far.

Abbey Clancy

We're not sure whether it's the color or the silhouette of this dress that is so striking, but one way or another, we can't take our eyes off of the British model. The contrast of the high neckline and the high slit makes for an incredibly sexy gown.

Gemma Chan in Burberry

The English actress is owning this pastel outfit. The pretty lace dress is accentuated with a monochromatic clutch and neutral-colored pumps, but where she amps things up is with her makeup. Her fierce red lipstick ensures that the ladylike frock has enough sex appeal.

Christie Brinkley

If this is what 60 looks like, sign us up! The 59-year-old model was a total knockout in an LBD that showed off her famous legs. Her leopard print clutch, sultry waves and sky-high heels prove that this lady only gets better with age.

Jessica Alba in Tory Burch

The metallic trend is still in full force (as is the crop top trend), but Alba put a new twist on both, opting for a striped tank and a printed skirt. Her white heels and coral lipstick complement the ensemble perfectly, keeping this outfit interesting.

Brooklyn Decker in Tory Burch

It's hard to go wrong in a little lace dress. This one is very cute with its Peter Pan collar and scalloped hem.

Nina Dobrev in Pucci

It looks like the "Vampire Diaries" star found her color. This bright orange gown is gorgeous on her olive skin, and the embellishments on the bust ensure that this dress never enters '90s prom territory.

Kiernan Shipka in Tory Burch

The 14-year-old actress looked adorable in this embroidered top with matching pants. And we love how the "Mad Men" star completed the outfit with a pair of nude wedges and casual hair. If only all celebs were as well-dressed as this teen.

Odette Annable in Pamella Roland

This is a show-stopping look! The sparkly gown boasts a great shape for Annable, while her slicked-back hair and minimal makeup kept all the attention on her dress.

Ashley Madekwe

This outfit is so simple, yet so elegant. Madekwe's gray shift dress, nude pumps and classic ponytail are the embodiment of minimalism at its best.

Lupita Nyong'o in Altuzarra

Just when we thought this woman couldn't possibly get any more stylish, she goes and wears this. Nyong'o's white wrap dress proves that she can rock neutrals just as well as bright colors. The plunging neckline is great on the small-busted star, while her blue pumps add spunk to the outfit.

Lena Dunham in Erdem

We've been waiting for this day -- Dunham on the best-dressed list. This white lace dress is great for her shape and highlights all her best features. We also love the length on her, as it's not too short and not too long.

Kate Beckinsale

The actress showed off her best assets (those toned arms) in this halter style dress. A+, Beckinsale.

Melonie Diaz in Cushnie et Ochs

Now this is a LBD. The interesting straps combined with her deep red lipstick and slicked-back hair are making this a fashion moment to remember.

Naomie Harris in Michael Kors

This ensemble is perfection. Though many shy away from cardigans, this particular one looks modern when paired with a printed high-waisted midi skirt.

Sandra Bullock in Alex Perry

Orange and pink are great colors for a brunette. The illusion neckline with lace detailing is very pretty, and her nude pumps make her look long and lean.

Paloma Faith in Burberry

Pastels are going to be huge for spring, but it's so nice to see them in the middle of winter. The English singer looks very ladylike in her pink lace dress, which is nicely contrasted by her oversized winter coat. Her metallic heels make the look edgy, while her wavy strands and bold brows are an added bonus.

Lea Seydoux in Prada and Miu Miu

There is a lot going on in this outfit, but somehow it works. The French model stuck to a similar color palette for her entire look, so all the embellishments and prints don't clash. She was also smart not to overdo her makeup or accessories.

Lupita Nyong'o in Elie Saab

The detail work on this dress is really magnificent. The gold color pops against her skin tone, and her matching shoes don't detract from the breathtaking ensemble.

Nina Dobrev in Jenny Packham

It's not often that you see a turtleneck on the red carpet, but they can be so incredibly sexy. Though the look is very covered up, the tight fit of the dress ensures that there is still some sex appeal.

Jennifer Hudson in Kaufmanfranco

How is she possibly going to top this ensemble? This wrap-style dress is extremely flattering, and she picked all the right accessories to enhance her outfit -- her strappy shoes elongate her legs, the chunky watch toughens up the look and the bright pink lipstick adds a nice pop of color.

Queen Latifah in Angela Dean

It's so nice to see Queen Latifah dressed up -- the woman cleans up well. The drapey top half of her dress is balanced out nicely by the tight skirt.

Kiernan Shipka

This is the perfect way to wear florals in the winter (provided you live on the balmy West Coast). Shipka expertly paired her flouncy skirt with a black sweater and boots, giving us something to smile about as the temps drop.

Kate Middleton in Alexander McQueen

Some outfits are so great, they just need to be repeated. Though we've seen this tartan Alexander McQueen dress coat on the Duchess before, it fits her so well and is so on-trend, we're happy that it made an appearance again.

Beyoncé in Tom Ford

This is how Beyoncé got the name Queen Bey -- because she can pull off looks like this. Bey's skintight LBD showcases her sexy figure, while her thigh-high boots are the perfect compliment to her dress' short hemline.

Jessica Chastain

Black lace and red lipstick go together like peanut butter and jelly. This is the perfect look for the holiday season: It is both festive and extremely flattering on the "Zero Dark Thirty" star.

Quvenzhané Wallis

Could she look any cuter? The 10-year-old actress is melting hearts in this cheetah print dress and her signature puppy purse. This look is age-appropriate while still being fashionable.

Gwen Stefani

Now this is maternity-chic. The singer isn't letting her baby bump get in the way of looking super stylish. We're not sure whether it's her sky high boots, oversized sunnies or her printed scarf, but Stefani sure has the pregnancy glow.

Naya Rivera

Everything about this look is perfection. She manages to achieve perfect balance in her lace crop top, skinny leather pants and oversized coat. Rivera looks incredibly sexy while remaining sophisticated.

459947393_10

Chrissy Teigen

It's hard to go wrong in a LBD, especially when you look like Chrissy Teigen. This dress fit the model like a glove and is especially sexy when paired with her strappy sandals and big barrel waves.
Want more? Be sure to check out HuffPost Style on Twitter, Facebook, Tumblr, Pinterest and Instagram at @HuffPostStyle.