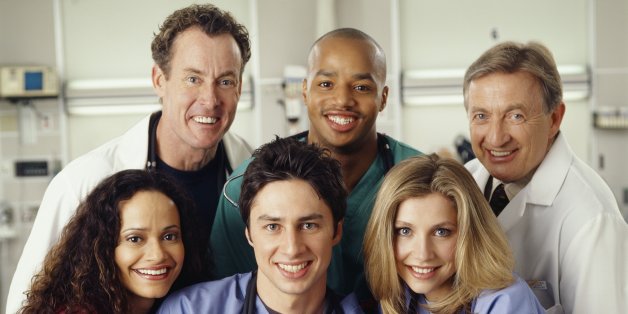 .@benjamindevan21 not sure about scrubs movie - we told a lot of stories. SCRUBS musical in development.
The show followed medical intern John Michael Dorian (played by Zach Braff) through his heavily narrated adventures in the training hospital. After hearing that the nine-seasons show is stage-bound, you may be thinking "Finally!", or perhaps "Really?", but either way, the prospect of a "Scrubs" musical is certainly unexpected. It would be the first television show ever adapted for the Broadway stage.
"We have an outline basically showing where we're looking for songs, how we would intend to do fantasies, how we would use that a cappella band as a Greek chorus that would be on stage singing the theme when people come in. When that outline goes out to composers, they'll know the tone because they've seen the show and some of the musical stuff we've done."
"Zach will be involved creatively because he's a theater lover like me, but part of the fun for us is that we would go with Broadway musical stars," Lawrence said. The only cast members from the show he's considering bringing back is Ted's a capella group.
"Scrubs" isn't the only pop culture gem headed to high culture land. "Back to the Future," "Frozen" and an off-Broadway "Heathers" are among other cult favorites with a musical on the horizon.
SUBSCRIBE AND FOLLOW
Get top stories and blog posts emailed to me each day. Newsletters may offer personalized content or advertisements.
Learn more