Taylor Swift was spotted leaving dance class on Friday (Feb. 14) in a simple black top and dainty, pleated, high-waisted nude skirt.
Judging by the outfit, she might be inspired by some of the ballerinas at the studio.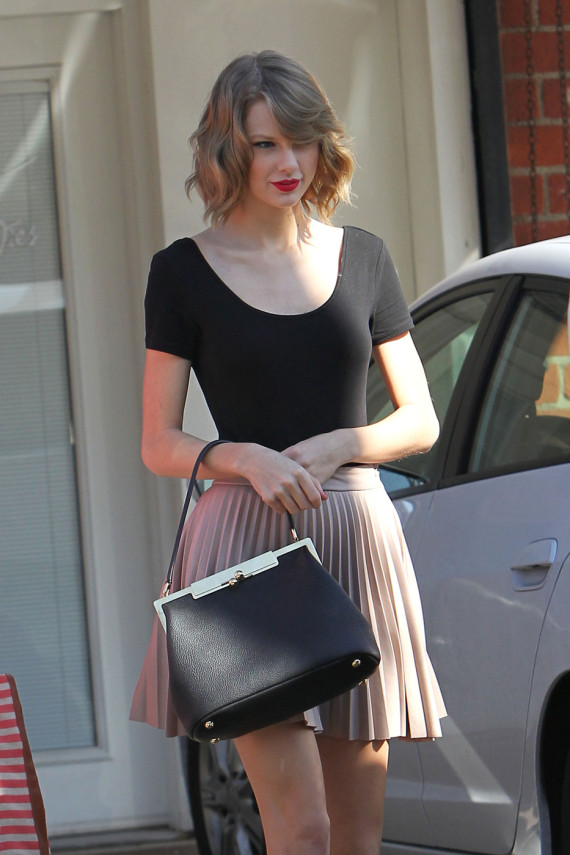 Her signature red lipstick is just the right amount of festive for Valentine's Day, which either is or isn't Swift's favorite holiday.