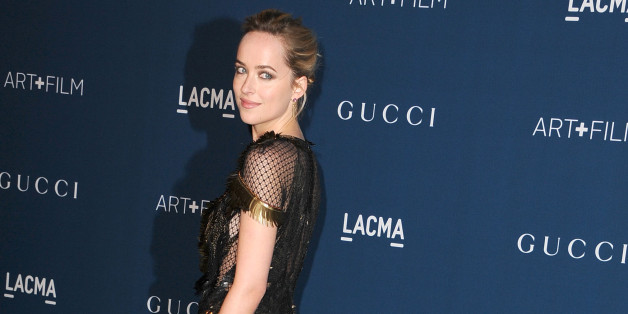 We're now less than one year away from the release of "Fifty Shades of Grey," and Universal Pictures provided a Valentine's Day tease on Friday by releasing the movie's first official still. It could very well be the image that corresponds with the first poster, released a few weeks ago, which bears the words "Mr. Grey will see you now." MTV cites "reliable sources" who say the scene depicts Anastasia (Dakota Johnson) first meeting Christian Grey (Jamie Dornan), pre-BDSM arrangements.
"Fifty Shades" hits theaters on Feb. 14, 2015. On a less official note, the Twitter account @ShadesUpdates shared some sightings from the film set.
SUBSCRIBE AND FOLLOW
Get top stories and blog posts emailed to me each day. Newsletters may offer personalized content or advertisements.
Learn more