As of November, The Can Kicks Back was operating at a small loss. The group's cash reserves were down to $70,000, with more than $75,000 in outstanding donor commitments, according to documents and emails. And the group's co-founders and management team have expressed concern about its future.

According to emails, the group has no actual debt but only enough cash to last through April.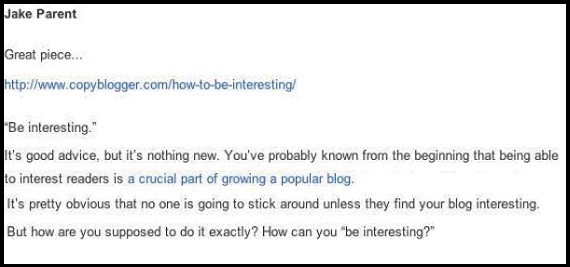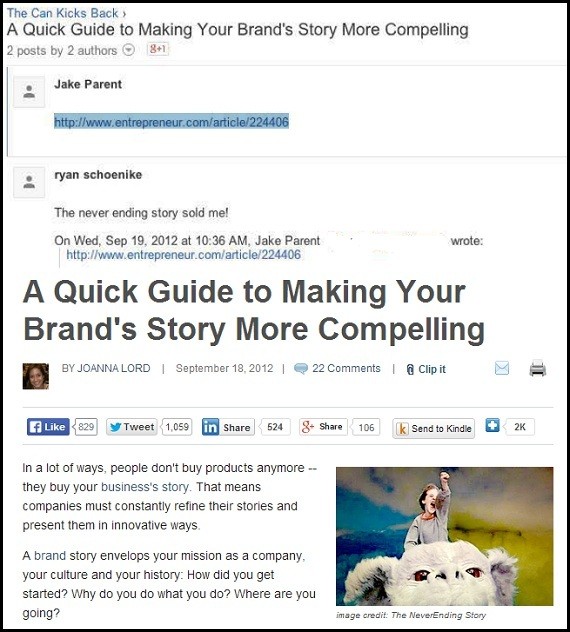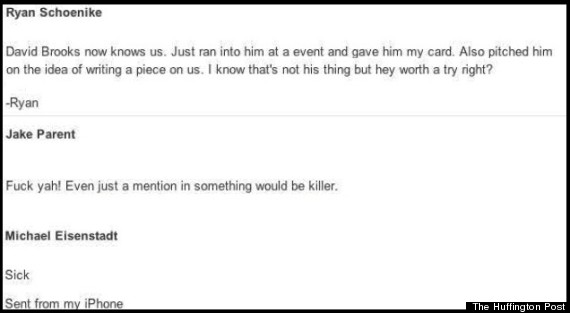 By now. you've probably seen at least 13 versions of the Harlem Shake. (If not, why aren't you spending more time on You Tube!?)

But you have not seen anything like this. We invited our friends Alice Rivlin (former White House budget director), David Walker (former U.S. Comptroller General) and, of course, AmeriCAN to join our team in making our own version of the viral dance.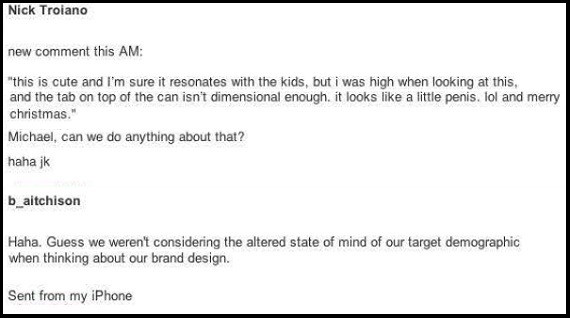 Can we schedule a time to talk this week about what needs to be done and how I can be of assistance? I am available this Thursday or Friday during regular office hours. What time best works for you? ... I look forward to working with you.
Guys, what is wrong with the email below?

FYI, she is the third person on the team you have intro'd to me that has done this, so this officially makes a trend and I'm flagging it. In previous instances, it has resulted in missed connections and, ultimately, a lack of effectiveness.

We need to mentor these younger people on how to communicate. Do not reach out to me requesting my help and then give me your number to calL You should be confirming a time that fits in my schedule, confirming my contact information to call me, and then sending me a calendar invite to hold the time.

"Me" in all these instances being whomever it is they are trying to set up a call with. I personalty don't give a shit that she (or the others) are communicating with me this way, but it certainly is a concern if they are reaching out to partners/donors this way. It sends the wrong message and is, plain and simple, bad etiquette.

Anyway, no need to mention it to her right now. This merits a broader and more tactful conversation that we can have with her and the others doing outreach about how to communicate more effectively. To clarify: I am not personalty upset or offended in the least, but am raising this to help establish some best practices for TCKB.

Also forgot to mention that it's a two man shop but both have a lot of experience. Including both Bush/Cheney campaigns, Crossroads and Jon Huntsman. The two guys together managed the Western US for and Bush/Cheney. While they do seem to have more connections on the right they also have a lot of independent and fiscally conservative Dem connections with the Hunstman work. Also let's not forget that Crossroads raised close to $1 billion. Our last group didn't have anywhere near this type of network.
SUBSCRIBE TO & FOLLOW POLITICS
HuffPost Politics brings you the top political stories three days a week. Learn more