Natalie Morales and Lester Holt thought they'd have some fun in Sochi Sunday morning by taking shots of vodka during NBC's Olympics coverage. Turns out, it's best not to take shots while trying to host a TV program.
The co-hosts took a shot of Russian vodka, the country's "favorite drink," to really immerse themselves in the culture. But the burn was a little too much for both of them, and they quickly had to cut to commercial.
"We'll be back...right after this," Morales spluttered. Holt just couldn't stop coughing, so he didn't even attempt to speak.
Morales admitted that she is not a vodka drinker, but said she decided to try some since she was in Russia. Holt told her just before they took the shot that the true Russian-way is not to sip but to "pound it down."
"So you're going to pound it down?" she asked.
"I don't know, I'm asking you," Holt replied.
"Well, apparently the manly thing to do is to pound it down," Morales said.
Here's what that looked like: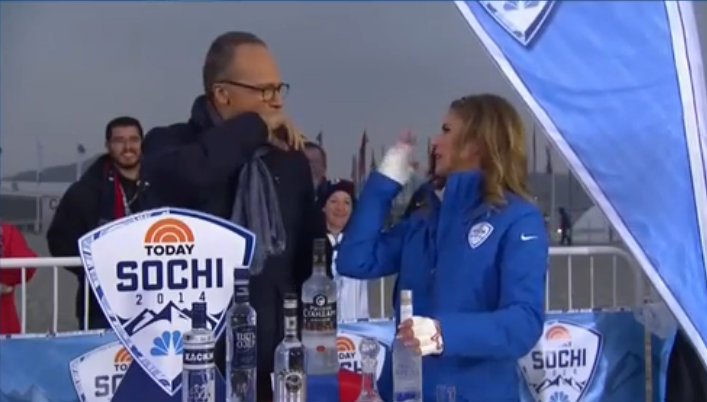 Uh oh, Holt.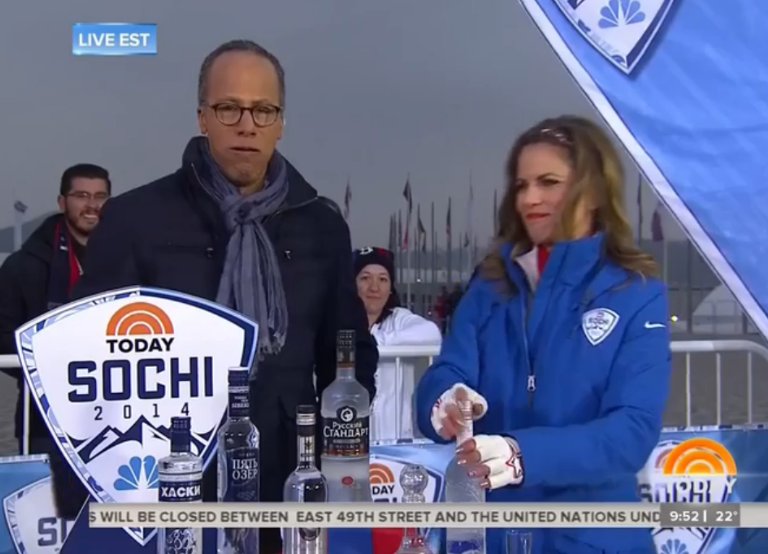 Watch the video for the full clip.

ALSO ON HUFFPOST:
PHOTO GALLERY
BEFORE YOU GO
'Today' Hosts Through The Years
PHOTO GALLERY
'Today' Hosts Through The Years