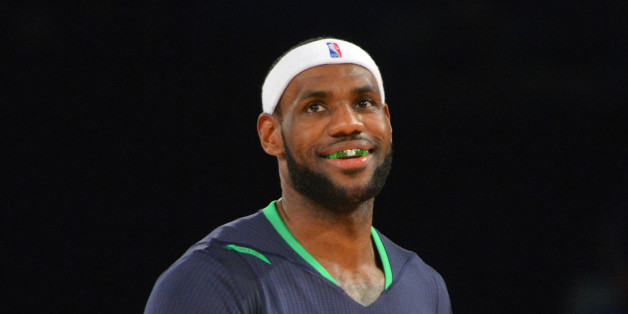 Forget actually participating in the NBA Slam Dunk Contest. On Saturday night, LeBron James didn't even watch it. He was parked in front of his TV at The Ritz-Carlton in New Orleans. But rather than watch the Slam Dunk Contest, he opted to watch the Florida/Kentucky college basketball game instead.
"I didn't even watch it, not because I didn't want to but TNT was the only channel that wasn't working on my television at the Ritz," he said. "I promise you that is an absolute fact. If you ask anybody who stayed at the Ritz on Canal Street—ask them if TNT worked. I turned to it and it said satellite was not coming in."
So there you have it, guys. Not only did LeBron not take part in the contest—again—this year, but he also didn't watch it. And on a related note, he should probably holler at the Ritz about the possibility of getting a refund for the lack of TNT in his room. We know he's not hard up for money right now. But still, WTF is that all about?! #firstworldproblems
SUBSCRIBE AND FOLLOW
Get top stories and blog posts emailed to me each day. Newsletters may offer personalized content or advertisements.
Learn more