Stepping inside one of Penique Productions' massive balloon installations is like walking into the ghostly remains of an alien palace. The walls of the giant, inflatable structures press up against the balconies, alcoves, fountains and ceilings of public spaces, transforming otherwise familiar locales into colorful interiors plucked straight from an avant-garde horror film.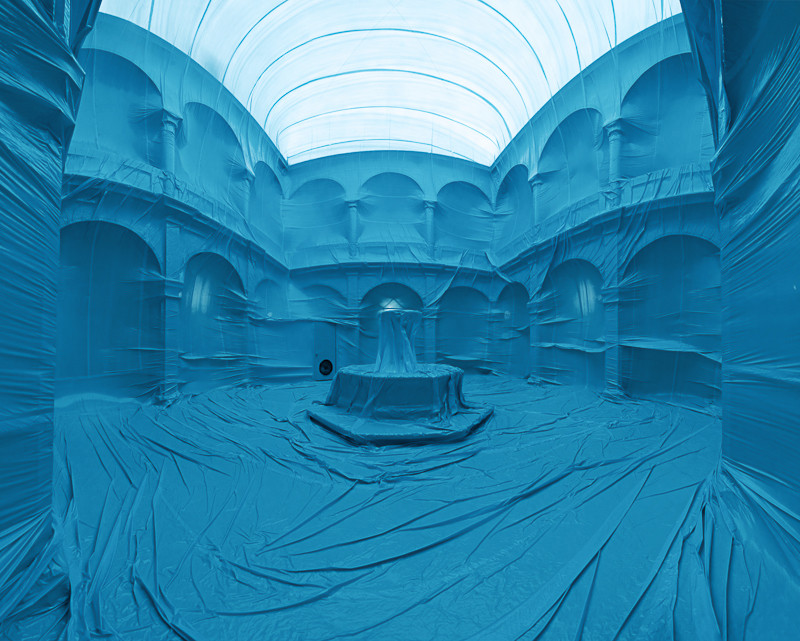 It's sometimes difficult to tell, but the Barcelona-based art collective uses oversized balloons to craft their hauntingly beautiful rooms, inflating the plastic structures until they begin to wrap themselves around the buildings' interior architecture, enveloping the spaces in bright yellows, blues and purples. The end results are barely recognizable, sprucing up corners of Portugal, Italy, Spain and Mexico.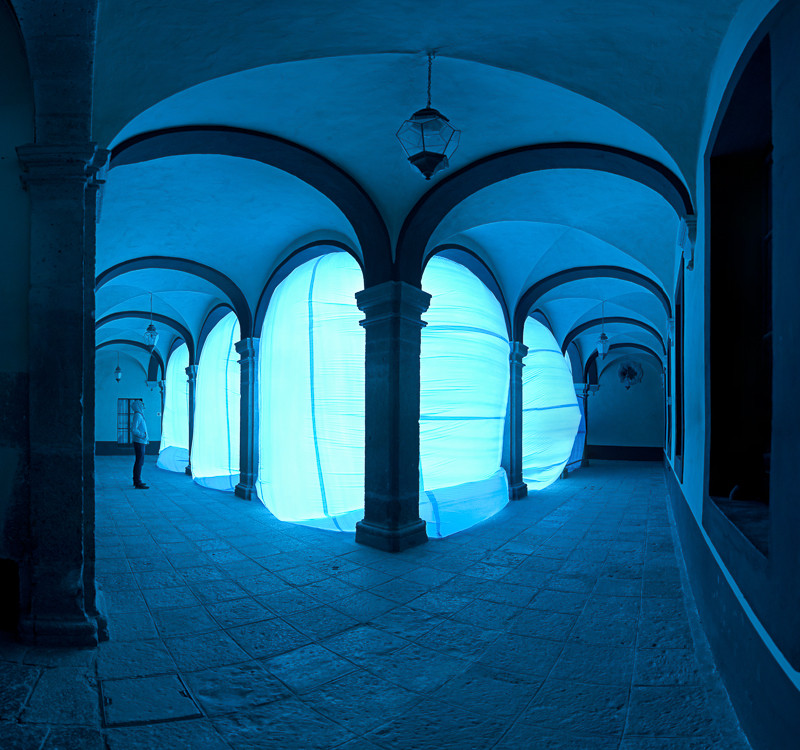 Penique began in 2007 as a collective of artists focused on one common idea: making ephemeral installations. They've since managed to push the boundaries of what we expect in a public art installation, seemingly achieving an aesthetic that tows the line between Christo and Jeanne-Claude, Anish Kapoor and Rene Magritte. Check out a selection of their interior spaces here and let us know your thoughts on the ethereal creations in the comments. Stay tuned for their newest installation, set for the University of Barcelona next month. They'll also be debuting their first gallery exhibition in N2 Galeria soon.