The Vodka Cocktail Recipes That'll Get You Through Life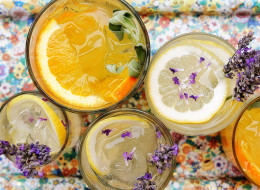 For those of you out there who aren't up to drinking your vodka straight, we've found the best vodka cocktails out there. While they might not be traditional, they'll all cure what ails you.
Want to read more from HuffPost Taste? Follow us on Twitter, Facebook, Pinterest and Tumblr.
Blueberry Basil Vodka Gimlet

The Tart Tart

Blood Orange Vodka Cocktail

Bell'alimento

The Shucks Deluxe

Verses from my Kitchen

Horseradish Vodka Bloody Mary

Food52

Vanilla, Pear And Vodka Cocktail

Two Tarts

Apple Cinnamon Infused Vodka

Bell'Alimento

The Antidote

Verses from my Kitchen

Citrus And Herb Vodka Tonic

Bakers Royale

Peach, Rosemary And Lemongrass Infused Vodka Cocktail

Apartment 34

Bollywood Martini

New Media Publishing

Basil Bloody Mary

A Beautiful Mess

Smashed Grape Cocktail

Verses from my Kitchen

Caramel Apple Martini

A Beautiful Mess

Basil-Vodka Gimlet

Karen Mordechai/Food52

Homemade Infused Flavored Vodkas

A Beautiful Mess