There's no kitchen accessory that inspires the extreme amounts of whimsy than salt and pepper shakers. You'd be hard-pressed to find the standard glass-and-metal kind, last seen at diner counters everywhere, at any store. Instead, you'll probably find one of these versions that are just too cute for their own good.
Trunks Full Of Taste Shaker Set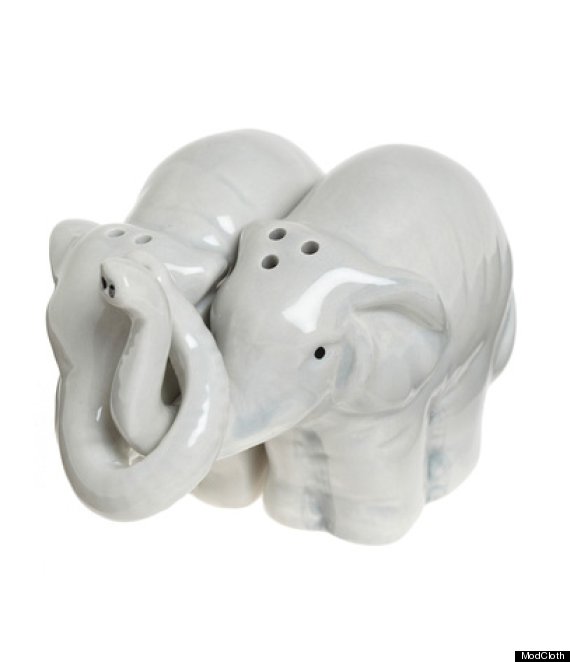 Elephants hugging are adorable anywhere -- especially on your kitchen table.
Avocado Salt And Pepper Shakers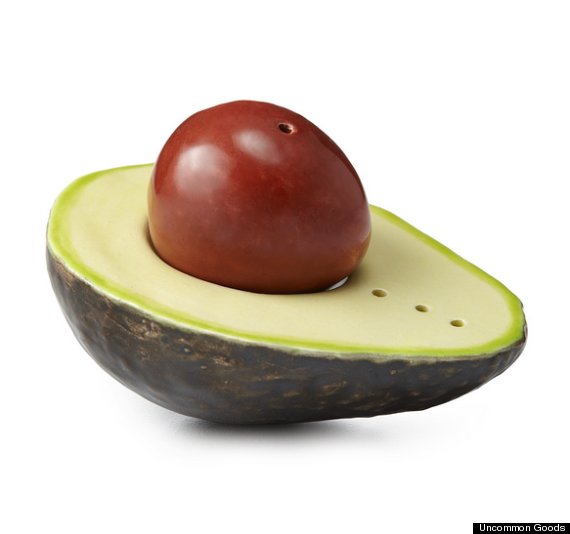 And the pit is much easier to remove than the real deal...
Chemistry Salt And Pepper Dispensers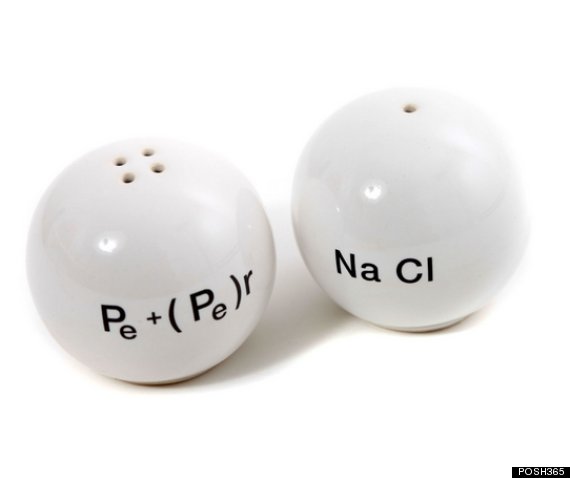 Now these are nothing short of adorkable.
Puzzle Salt and Pepper Shakers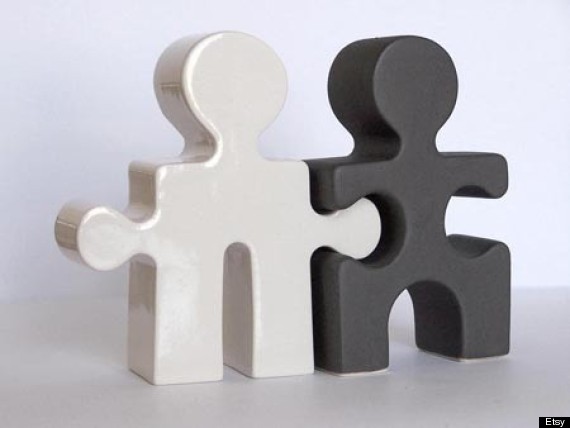 We can definitely see these "fitting in" in our homes.
Peas Pass The Salt And Pepper Shaker Set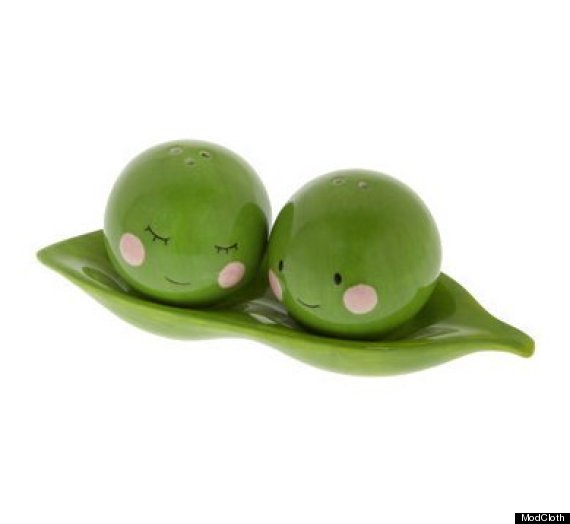 Because what goes better together than these long-time friends?
Pair Of Eggs Shakers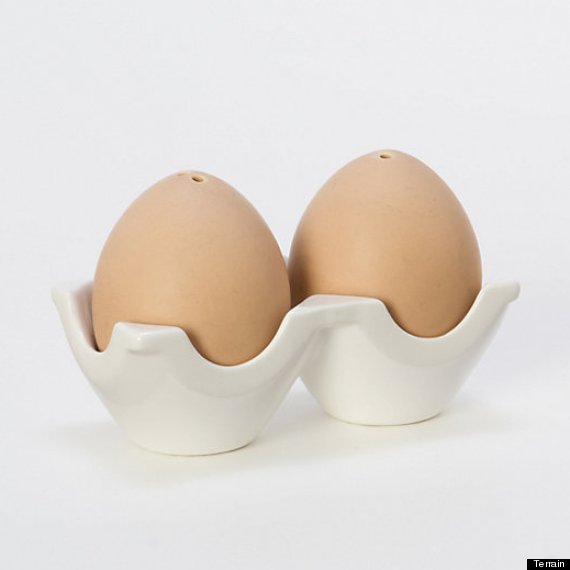 Charming is an understatement when it comes to these adorably nestled eggs.
Vintage 70's Toast In A Toaster Salt and Pepper Set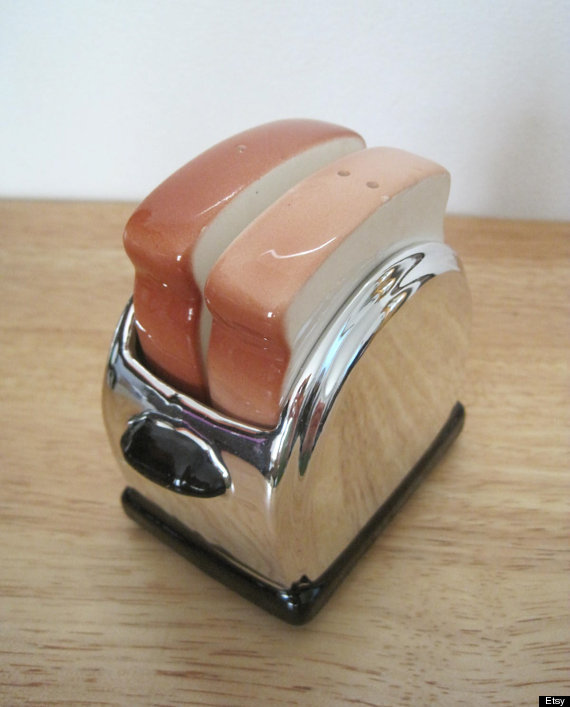 And you don't have to worry about them burning!
Salt And Magic Wang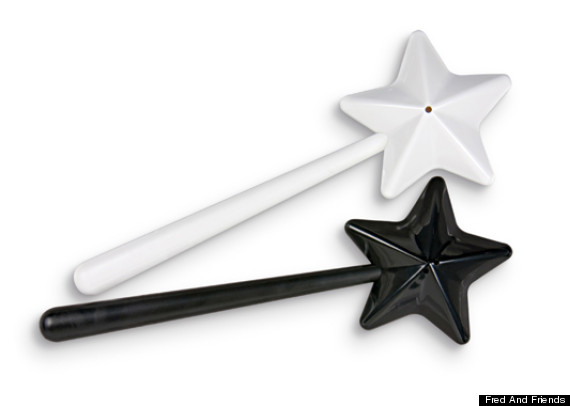 Who knew salt and pepper could be so spell-binding?
Matryoshka Salt And Pepper Shaker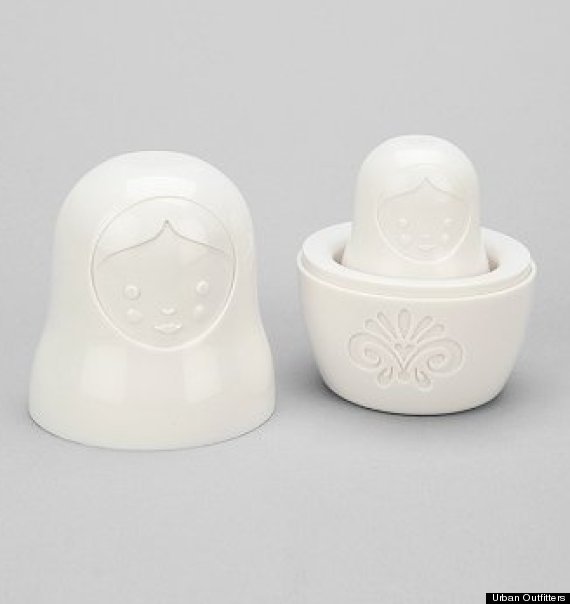 Consider it a childhood favorite -- with a culinary twist.
Brunch-osaurus Shaker Set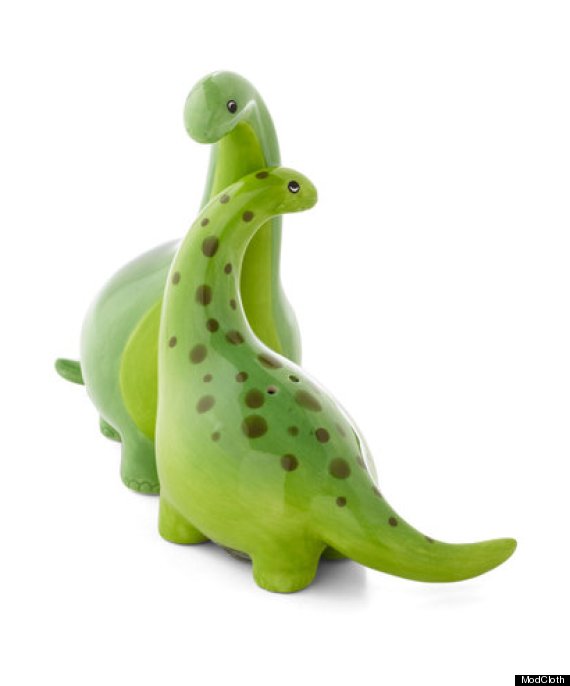 Bonus points for the name being almost as cute as the set itself.
ALSO ON HUFFPOST:
PHOTO GALLERIES
10 Cool Kitchen Crafts