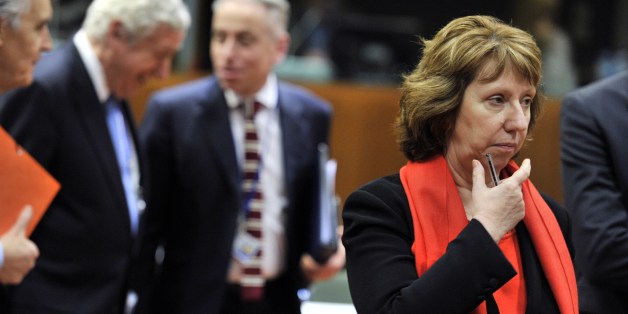 BRUSSELS, Feb 20 (Reuters) - European Union foreign ministers agreed on Thursday to impose sanctions on Ukraine, including visa bans, asset freezes and restrictions on the export of anti-riot equipment, ministers and officials said.
The restrictions, to be drafted into law in the coming days, will apply to those involved with ordering or orchestrating the violence in Kiev that has left nearly 60 people dead.
Proposals for a ban on arms exports were dropped.
"The EU decides as a matter of urgency on asset freeze and visa ban on those responsible for violence and excessive force in Kiev," Swedish Foreign Minister Carl Bildt said in a tweet. (Reporting by Adrian Croft, writing by Barbara Lewis)
Ukraine's Protests Reignite
SUBSCRIBE AND FOLLOW
Get top stories and blog posts emailed to me each day. Newsletters may offer personalized content or advertisements.
Learn more