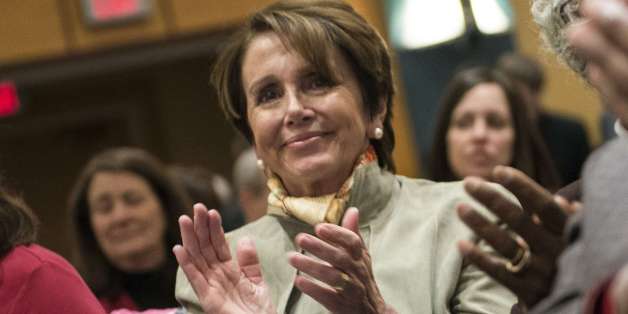 WASHINGTON -- After a record-setting 2013, the Democratic Congressional Campaign Committee keeps up the strong fundraising numbers this year with $6.8 million raised in January, according to a DCCC aide.
That total beats the $6.1 million reportedly raised by the National Republican Congressional Committee in the first month of 2014 and also sets a DCCC record for money raised in January of an election year.
The Democratic committee has been posting record fundraising since the outset of the current midterm election cycle. The committee raised $75.8 million in 2013, with lots of money coming in from grassroots supporters just before the 16-day government shutdown and after the introduction of the House Republican budget by Rep. Paul Ryan (R-Wis.).
Donors giving less than $200 have been one of the biggest sources of the DCCC's record-breaking totals and its fundraising lead over the NRCC. The Democratic committee raised $30 million from small donors in 2013 and another $3 million in January 2014.
The best fundraising day for the DCCC in January came when President Barack Obama gave his State of the Union address. The committee pulled in nearly $250,000 on that day.
The DCCC and the NRCC are currently spending big on the March 11 special election to fill the Florida seat of the late Republican Rep. Bill Young. The NRCC has dropped more than $1.2 million to support Republican David Jolly, while the DCCC has spent more than $800,000 to help Democrat Alex Sink, according to the Center for Responsive Politics.
To back its efforts in the Florida contest and the fall's midterm elections, the DCCC has a substantial lead in cash on hand over the NRCC. The Democrats had $32 million to the Republicans' $24 million at the end of January.
ALSO ON HUFFPOST:
Below-The-Belt Political Attacks
SUBSCRIBE TO & FOLLOW POLITICS
How will Trump's administration impact you? Learn more