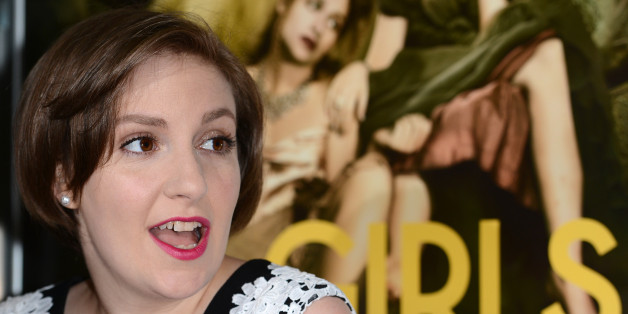 Lena Dunham wants to take a trip to Shondaland.
In an interview with Grantland's Bill Simmons' "B.S. Report," Dunham revealed her TV dream is to be on "Scandal." "Basically, my life's great passion is the idea of being a guest star on 'Scandal,'" Dunham says. "I want to be like, a senator who did something wrong." Though she admits, "I don't think I'm technically allowed to" appear in another show, we can just imagine Dunham rattling off some amazing Shonda monologue. "We're gladiators ... in suits ... made out of mesh and crop tops and toy lizards." Something like that.
The hour-long interview is chock full of goodness -- Fiona Apple love, Amazon's "Transparent," the "Girls" backlash, that whole Jezebel-Vogue thing and why there are no female showrunners -- and we suggest watching the whole shebang if you've got the time.
At the timestamp 1:05:45, Simmons asks Dunham, "Will Hannah get back together with the president?" We wish.
Watch the entire interview below.

ALSO ON HUFFPOST:
PHOTO GALLERY
BEFORE YOU GO
"Girls"