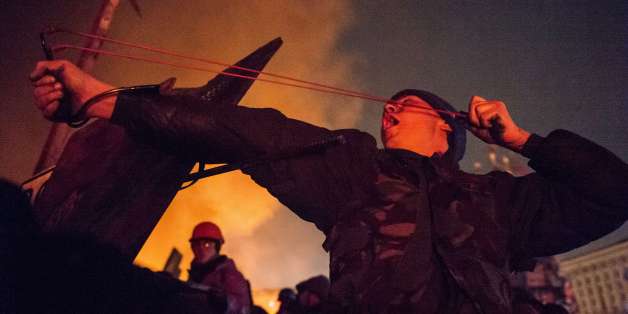 As protesters in Ukraine clash with riot police, many brave journalists on the scene are documenting the bloodshed by sharing images on Twitter. In just two days, dozens of people have died. Below is a collection of some of the most harrowing photos that capture the chaos and brutality of what has transpired so far in Kiev today.
WARNING: GRAPHIC IMAGES BELOW

Christopher Miller, an editor at the English-language Ukraine newspaper The Kyiv Post, has been closely covering the demonstrations.
Paul Waldie is the European Bureau Chief for Canada's Globe and Mail newspaper.
Max Seddon, a reporter for Buzzfeed, has been on the ground doing amazing work documenting the protests.
Olaf Koens is a Moscow-based reporter currently tweeting and aggregating from Kiev.
Earlier on HuffPost:
Ukraine's Protests Reignite
SUBSCRIBE AND FOLLOW
Get top stories and blog posts emailed to me each day. Newsletters may offer personalized content or advertisements.
Learn more