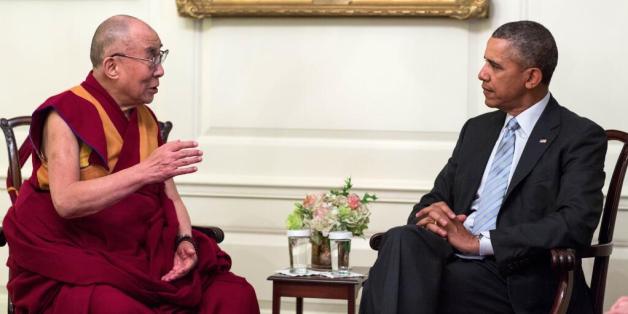 The latest scuffle between the White House and the reporters who cover it concerned President Obama's meeting with the Dalai Lama on Friday.
The problem? No journalists were allowed inside—not even photojournalists. But the White House did release a picture of its own.
Carney on press access to POTUS mtg with Dalai Lama: "in this case we weren't able to do that."
Previous presidents have allowed photojournalists in meetings with Dalai Lama
Naturally, the reporters had some things to say about this:
WHCA board member @MajorCBS not happy with Carney. Says barring photogs from Dahli Lama meeting "inconsistent" with pledge for more access.
So was the WH decision to keep press out of the Obama-Dalai Lama mtg made to avoid upsetting China (again, some more)? Carney won't say.
Photo access has been a recurring dispute between the Obama administration and the White House press.
SUBSCRIBE AND FOLLOW
Get top stories and blog posts emailed to me each day. Newsletters may offer personalized content or advertisements.
Learn more