You want to go to Mexico because it's polar vortex-ing and you're all like pshhht, not doing this anymore. And you want to get your sun in, but you also don't want to feel guilty about schlepping to Mexico and not seeing anything but the playa.
You've heard of it, we know you have, but may we recommend Tulum? It's the perfect blend of Caribbean-colored water and incredibly old and interesting ruins.
By day, you can see this: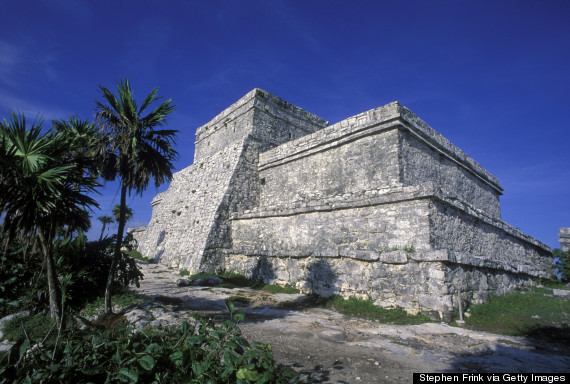 But you get to see it in the context of this: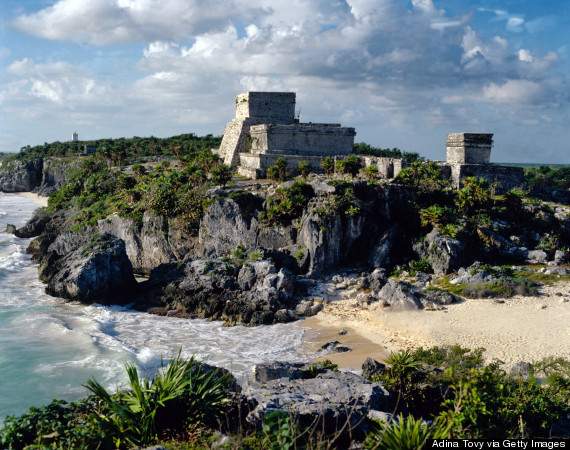 Tulum is 80 miles south of Cancun, so you're just far enough away from the partying types and all-inclusives, while also sharing, essentially, the same beach as them. There are beach-side bungalows and hotels galore here, all the better to explore the town, the beach and the ruins.
The beach at the ruins: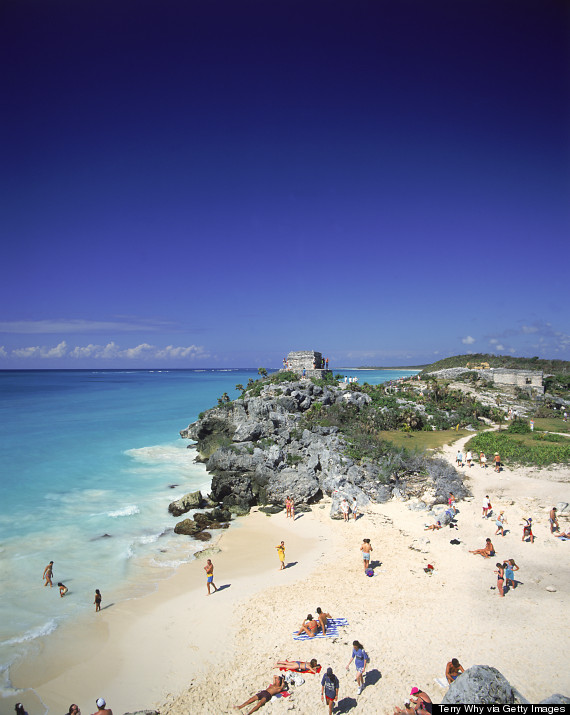 Uh-huh, yup: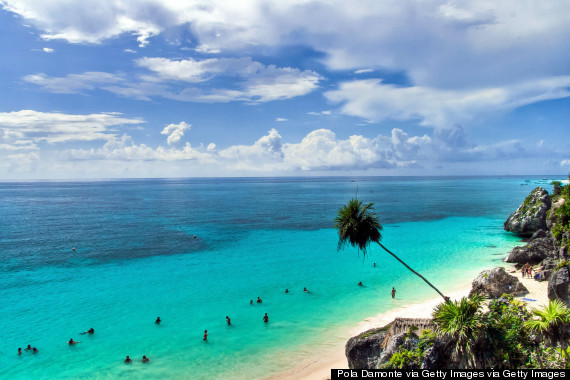 While there, you can also explore some of the other famous ruins nearby including Coba, which used to be home to some 100,000 people, is about 40 miles from Tulum and offers crazy beautiful pyramids.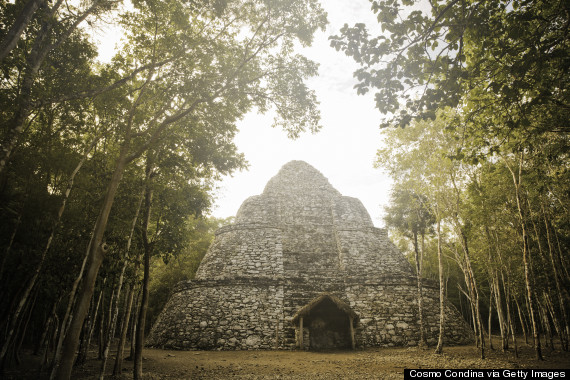 Or head 94 miles west to Chichen Itza, where you'll see El Castillo with its ginormous pyramid that's basically the face of the Mayan ruins.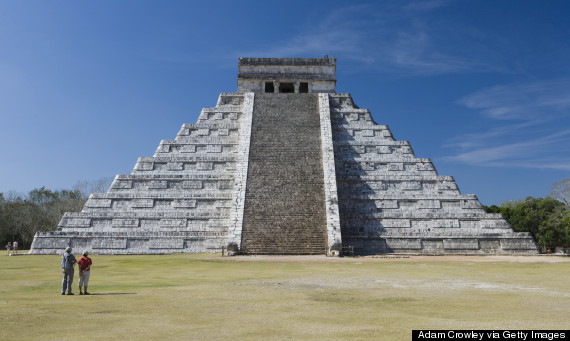 Also, be sure to check out some of Mexico's famous cenotes:
PHOTO GALLERY
BEFORE YOU GO
Diving Tulum's Cenotes
PHOTO GALLERY
Diving Tulum's Cenotes