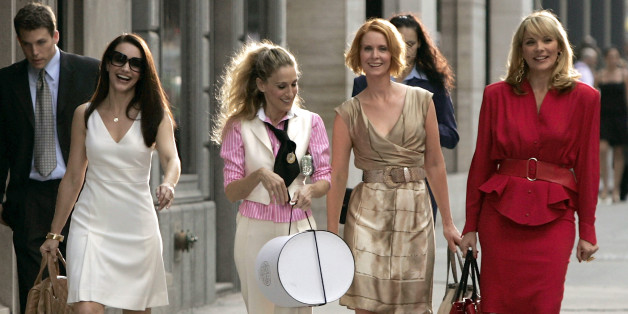 In honor of the 10th anniversary of the iconic show's finale, we've rounded up the most cringeworthy "Sex And The City" fashion moments from around the Internet.
The hat, the skirt, the hat. This is just all wrong.
Help! Samantha's arms have been eaten by THE WORLD'S LARGEST SLEEVES.
Samantha's all blue everything leather ensemble.
Every single pair of sunglasses in this photo.
This shirt on Stanford. Pretty much most of Stanford's wardrobe.
This hat/shirt combo. Double points for the corresponding quote.
It's hard to look at anything besides Smith in this one but... is that a shirt belt?
And of course, this moment. Which is less cringeworthy for its fashion than for, well, you know.
Also on HuffPost Style:
"Sex and The City": Style From The Early Seasons
SUBSCRIBE AND FOLLOW
Get top stories and blog posts emailed to me each day. Newsletters may offer personalized content or advertisements.
Learn more