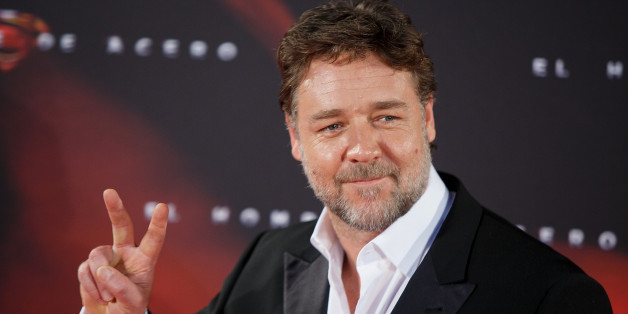 How did Russell Crowe spend his weekend? By asking the pope to go see his new movie "Noah," of course.
The star of the upcoming biblical epic sent a few tweets pleading with Pope Francis to go see the bold retelling of Noah's Ark.
Villagers,given his environmental focus/scholarly knowledge ,trying to screen #Noah for Pope Francis. @Pontifex You help? retweet previous
Unfortunately, it doesn't seem the pope has gotten back to Crowe just yet.
Paramount Pictures has been trying to stir up support for Darren Aronofsky's $125 million rendition of the famous biblical tale since facing a bit of controversy.
We're guessing a Vatican stamp of approval would go a long way.
Watch the trailer for "Noah" below:
SUBSCRIBE AND FOLLOW
Get top stories and blog posts emailed to me each day. Newsletters may offer personalized content or advertisements.
Learn more