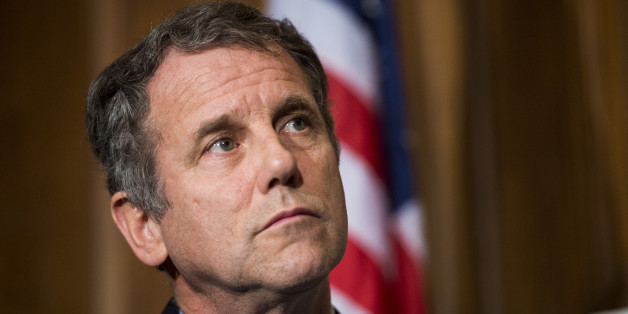 Despite MSNBC host Chris Matthews' persistent efforts, Sen. Sherrod Brown (D-Ohio) insists his name will not be on the Democratic presidential ticket come 2016.
"Senator, I do want you to run on the ticket with Hillary Clinton," Matthews said.
Chuckling, the senator responded, "I'm really happy where I am but, thank you."
Matthews was relentless, wrapping up the interview saying he hoped Brown would reconsider.
"Well Mr. Vice President, it's an honor to have you on the show. I hope you and Secretary Clinton win that election," Matthews joked. "I'm just kidding, but I'm really not. I really think you're the perfect running mate."
Last month, The Huffington Post's Sabrina Siddiqui asked Brown about a potential presidential run.
"I have no interest, I mean zero interest. I love what I do, I think if you want to be a really good senator you shouldn't be looking over your shoulder thinking about running for president," Brown told HuffPost. "Zero interest. I appreciate the question, but no thank you."
ALSO ON HUFFPOST:
PHOTO GALLERY
BEFORE YOU GO
Which Women Might Run In 2016?
PHOTO GALLERY
Which Women Might Run In 2016?