The Boy Scouts of America say the defining characteristics of heroism are courage, daring, skill and self-sacrifice -- the same characteristics that a Chicago Eagle Scout demonstrated when he risked his life to protect his girlfriend during a deadly shooting last year.
The Boy Scouts awarded 18-year-old Lawrence Sellers the prestigious Honor Medal Sunday for shielding his girlfriend, Danetria Hutson, during a January 2013 shooting in a South Side park. Sellers was shot in the leg during the attack, but Danetria was unharmed.
The shooting killed Sellers' classmate, Hadiya Pendleton, and the incident quickly brought national attention to Chicago's gun violence epidemic.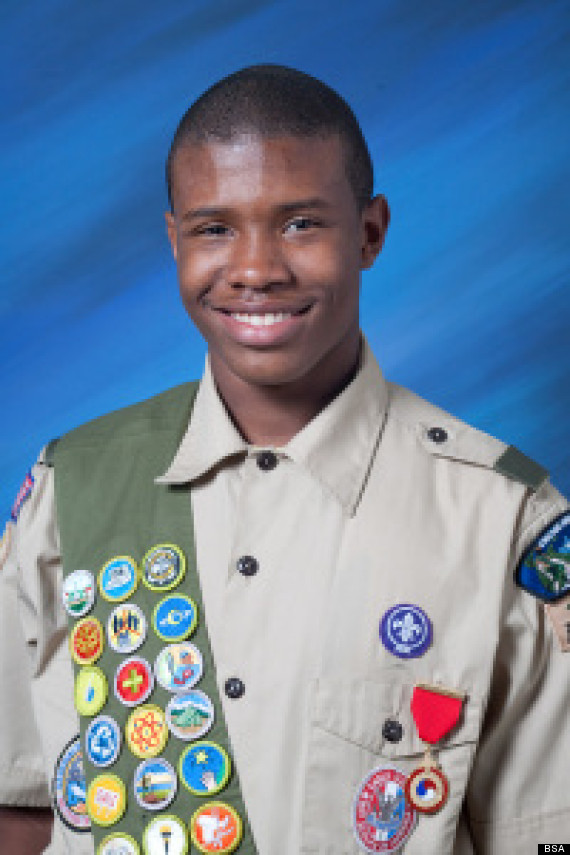 With Sunday's award, Sellers joins select company: The honor -- which "recognizes individuals who have demonstrated unusual heroism and skill in saving or attempting to save a life at considerable risk to self" -- has been given to just 2,354 people since its inception in 1923.
Sellers, a South Side native who comes from a family heavily involved in scouting, told ABC Chicago he didn't think the honor was necessary. His mother and sister are both involved with Girl Scouts, his father is a scout master and both older brothers are Eagle Scouts.
"Doing the right thing, you shouldn't get an award for it, but I am honored to receive it, of course, I just feel like it's just the right thing," Sellers told the station.
"We're very proud of Lawrence, as should be our entire national organization," Lou Sandoval, the Scouts' Chicago Area Council commissioner, said according to Scouting Magazine. "Lawrence's story needs to be told in hopes that it will inspire other youth in Chicago to seek an alternative path in life."
Though Sellers' wound has healed, his girlfriend said he talks to her about his nightmares from the attack and avoids the scene of the shooting.
"We don't go back to the park," Sellers told DNAinfo Chicago in July. "I haven't been back since, and I don't plan on going ever again."
Instead, the teen is looking to the future. Sellers told Scouting Magazine he's focused on choosing a college so he can eventually become a math teacher.
ALSO ON HUFFPOST:
Amazing Videos of Everyday Folks Turned Heroes